How did I miss this??
That's easy to answer cos I haven't really looked at the pattern books for a few years, when previously I was onto them like fresh crack as soon as each seasons was in the fabric shops.
Now it's a good-enough basic pattern, though a dress rather than a shift, skirt & bodice. I'm not going to use it, but if I did want it
it's reasonably priced
on eBay even with postage from the states.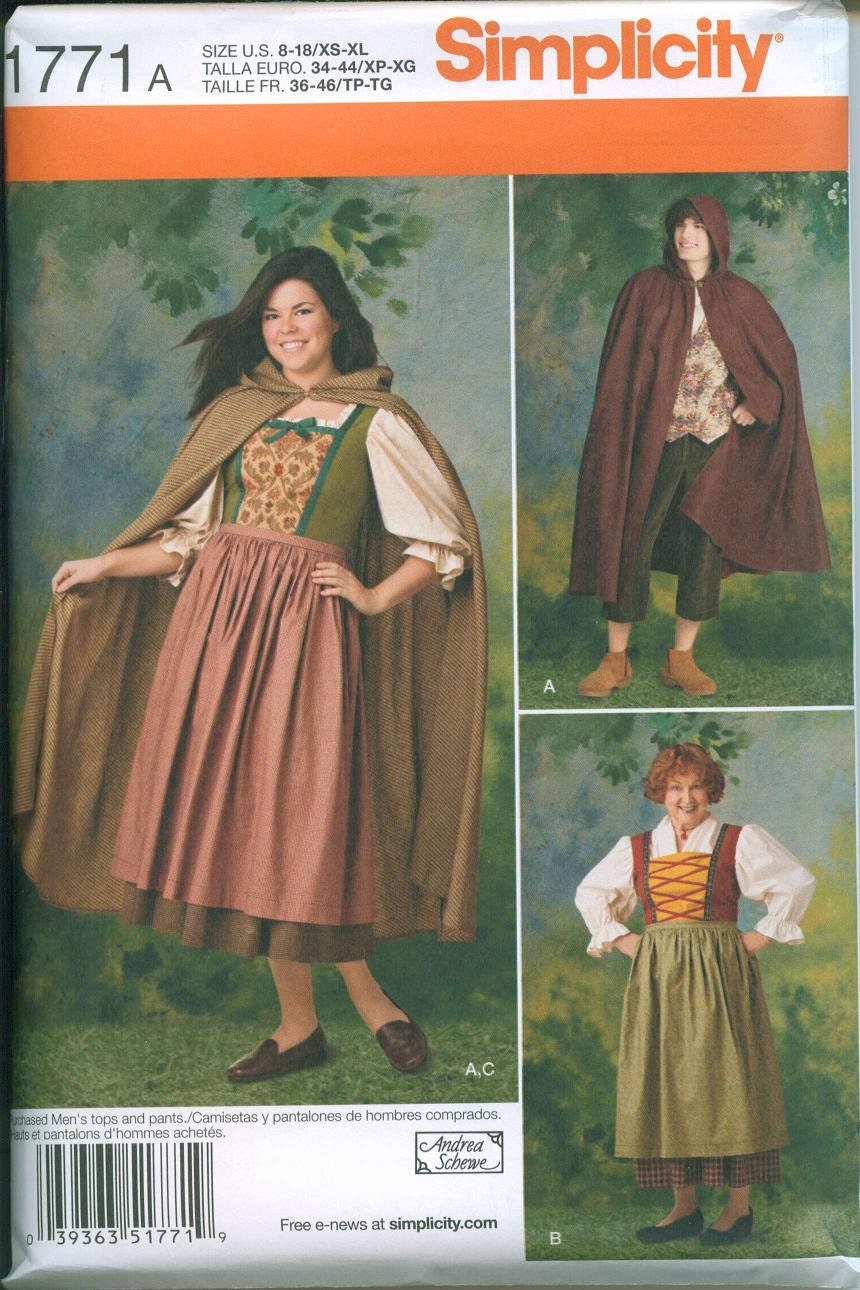 Rewatching the Hobbit movie last week, I did spot at least one woman in the village, though she seemed to be wearing a different fitted sleeveless bodice. More like
this pattern
(I keep wanting to call them jumps even though they're not?)