I feel incredibly lucky have been invited to the launch of a new vintage pattern range. I met Lorna of
Stitch Up History
about 18 months ago through the
Australian Costumers' Guild
, and only recently found out she not only had a vintage pattern range planned but about to be launched.
What a happy coincidence for me that I was in the right city, at the right time *and* was invited to the launch last Sunday. The Paragon Cafe in Katoomba was the venue, which is where Miss Page worked in the 40s ... and hated the drudgery by all accounts. Who can blame her for that though she made life long friends with other workers there.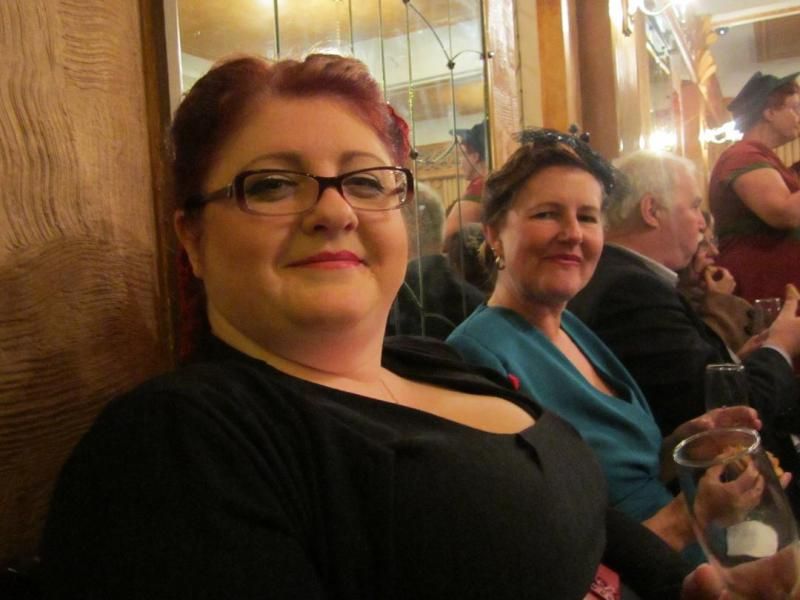 Enjoying the champagne on arrival. My camera is proving to be a disappointment. Too many out of focus shots and it's determined to not use the flash when *I* think it should. It's also taking far too long to take the pic and waits a minimum of 6 seconds to be ready for another. grrrr.
So here's some more abstract pics of the garments.
A land army style overalls - stylish! and a cuter than cute sailor suit. If only it would make my posterier look half as good I'd have bought it. The website isn't showing the patterns so I can't tell you their names at this point.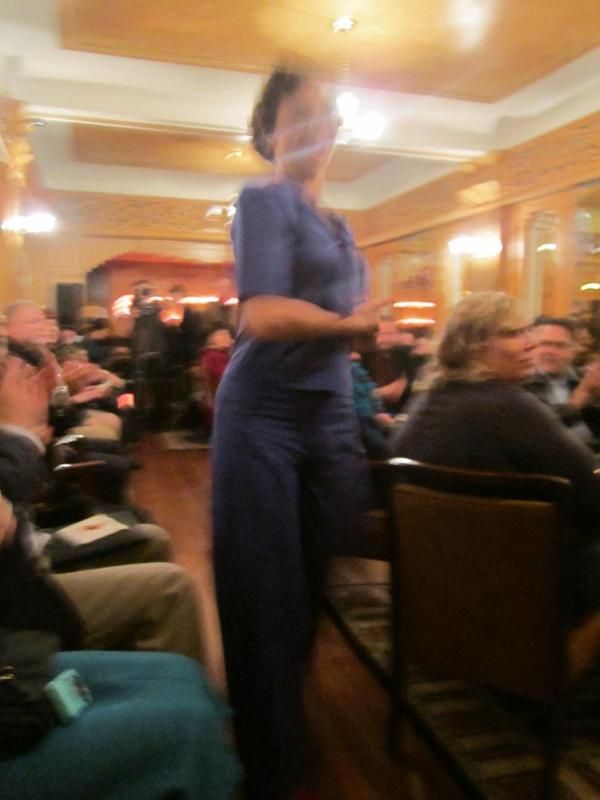 The cutest dress
Lily Rose
- which I pre-ordered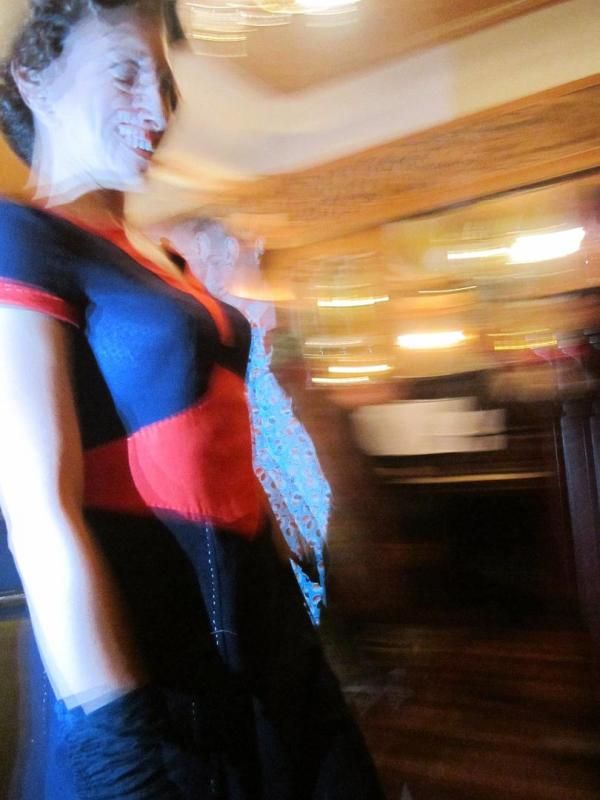 and here it is with a couple of other views.
Onceuponatoile
on the left is a comparatively new to sewing and made it in a couple of days so she could wear it to her friend's launch, and that's Lorna on the right in the red with green trim.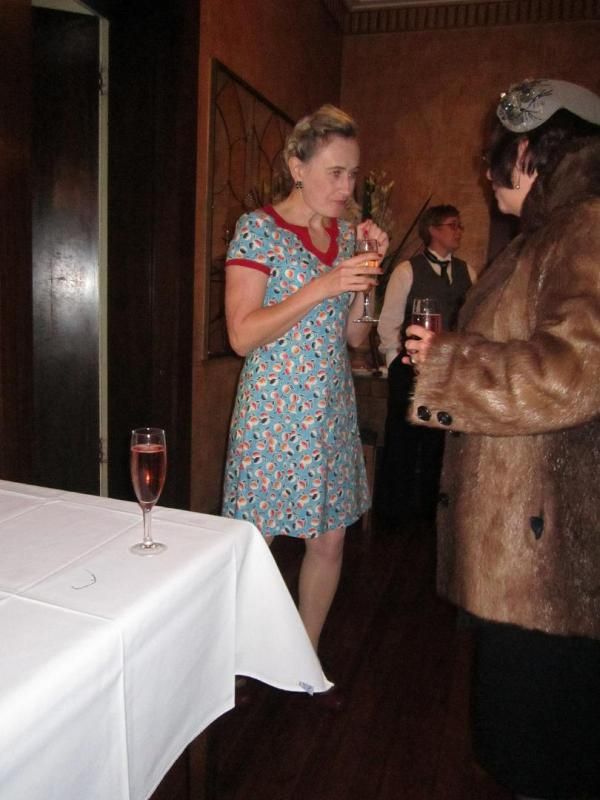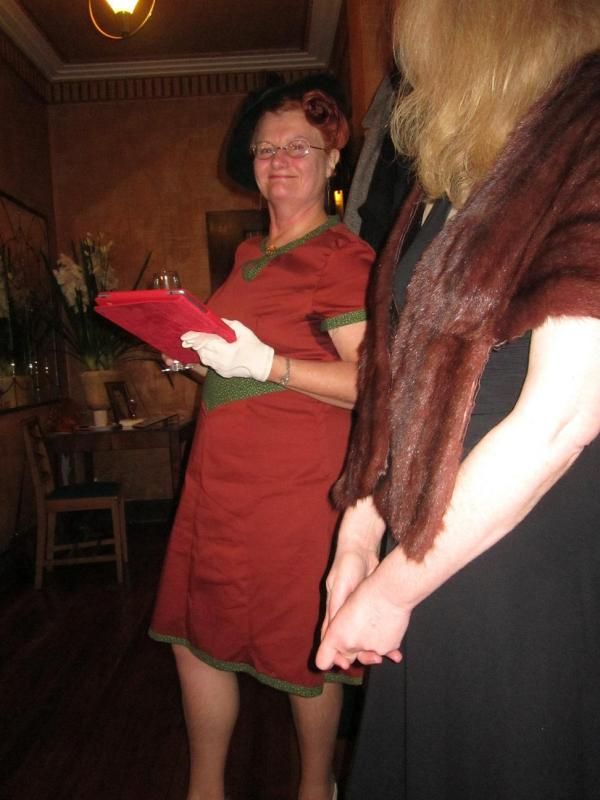 There are a couple of evening dresses - the yellow one comes with a fetching shoulder cape (seen further down on
onceuponatoile
), and the lady in red, Mouna, sang 40s songs between each new garment (one model),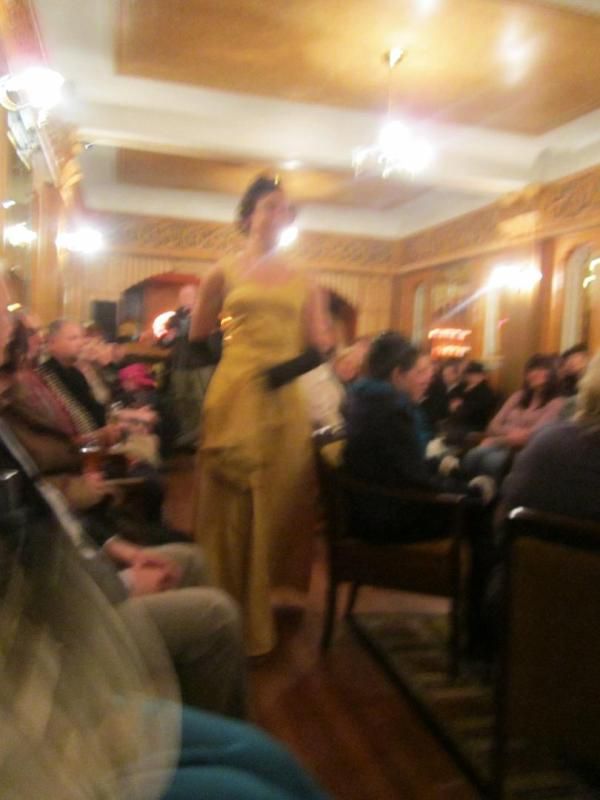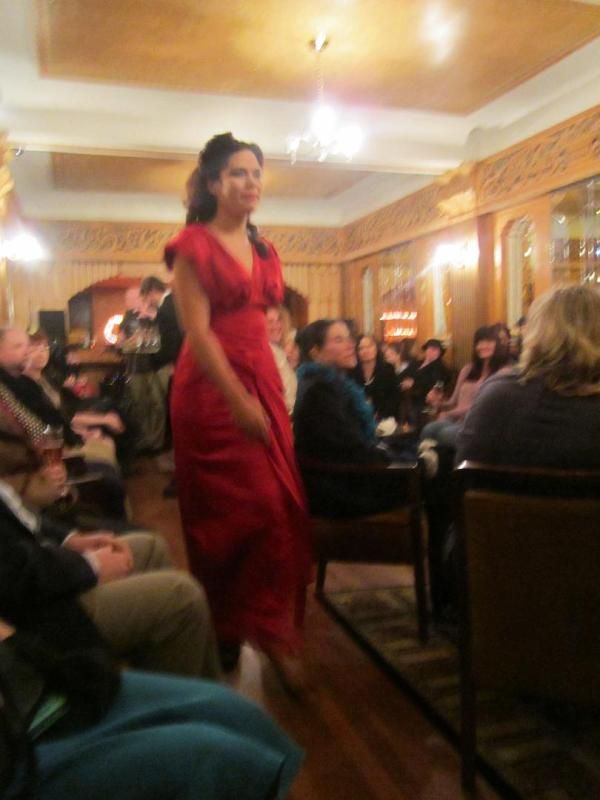 And of course it had to finish with a wedding dress. Gorgeous too and almost the only photo of the pattern garments to turn out!