The re-enactment group I'm in was asked to be convicts for the day as they were needed for the event as much as Redcoats. I don't have british naval kit so I wore my newish open robe & crazy cap and played at an older version of Sarah Rose, transported for 14 years for stealing fabric & lace.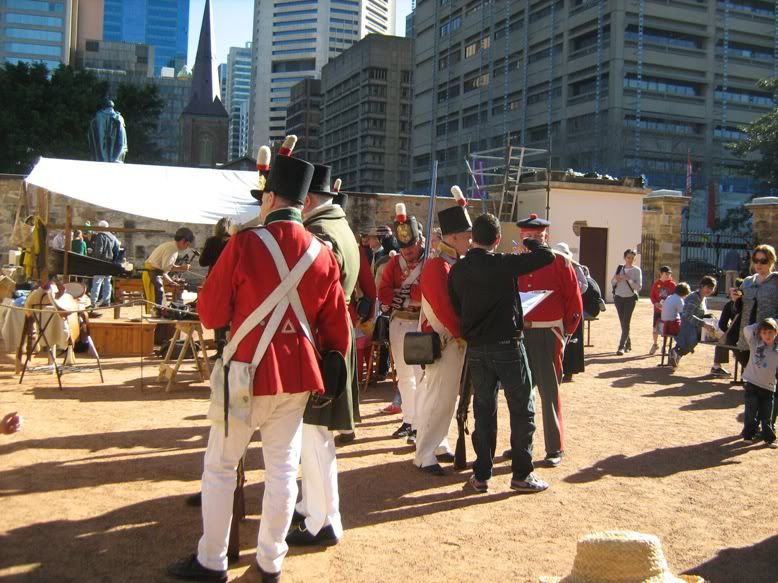 At lunchtime-ish we convicts got to have a feast that was to re-create the celebration in 1818 for King Williams birthday put on by Governor Macquarie. It was all "men" at the feast cos there wouldn't have been any women at it back in 1818, though I did sneak in before it was properly over to the scandal of the cooks.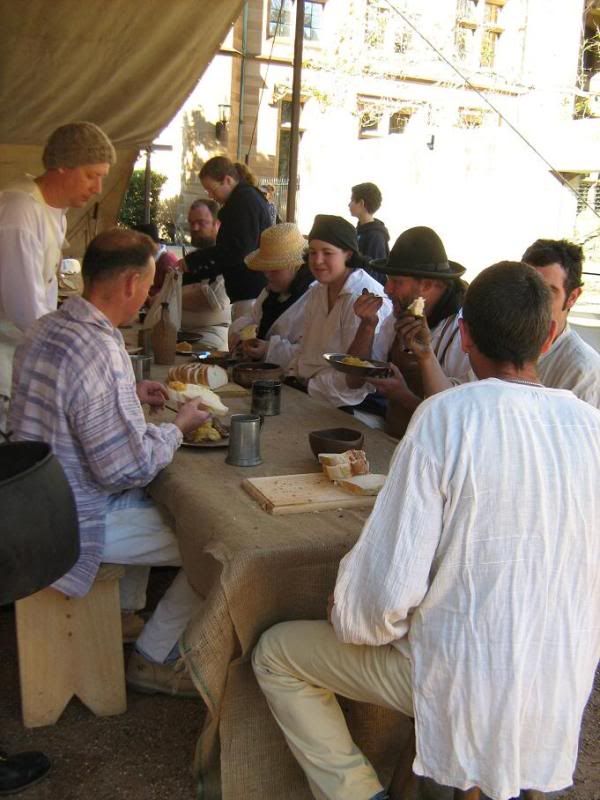 We even had someone play Gov Macquarie's role so later in the afternoon I went up & asked him for permission to get married as convict women had to get the Gov's permission. He kept asking if my intended was of good character & all I could care about was that he had land!
I did get my photo with a proper lady, who probably wouldn't have been at the prison barracks back in 1818 but the organisers wanted a broader social status range at the event. The other person played a convict pick pocket hence why he was getting closer to pinch something off her person.