I've no idea what my starting point was but I suspect it was the Simplicity version of the S&S short stays but modded already to be wrap around.
My mistake would be in not throwing that wretched mock up out! My second mistake would be taking a pattern from it and only changing the back from wrap to lazy lacing per
Sabine's blog
and not evaluating what else was wrong with it.The cuppage was ok, but I thought I'd follow The Lady's Stratagem (TLS) and convert the 2 gussets to 3 (retaining the same extra volume as the 2 gussets). I didn't use the rest of the information used by Sabine or in TLS of using stays that fit and cutting off below the bust/at waist. I hate to say it but my waist isn't that far from my bust, the consequence of being short+short waisted+massive acreage of boobage. I really should have done that, although I'm not sure where my pattern pieces were from the OHS stays.
Anyhoo I spent a Sunday afternoon assembling a new version of the half stays and they stank. I finally noticed that the underarm was far too low, and compared it to the topline of my OHS stays and this was the difference (paper version of the OHS topline underneath the stinker).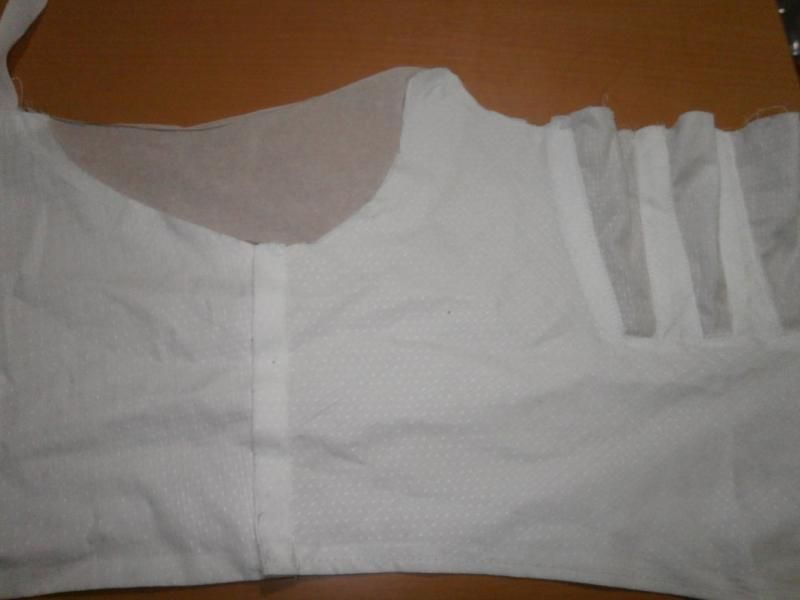 To see if it's worth altering the pattern and doing a tidy final version, I've cut a large patch and am going to stitch it on (with 2 rows of stitching 6mm or quarter inch apart.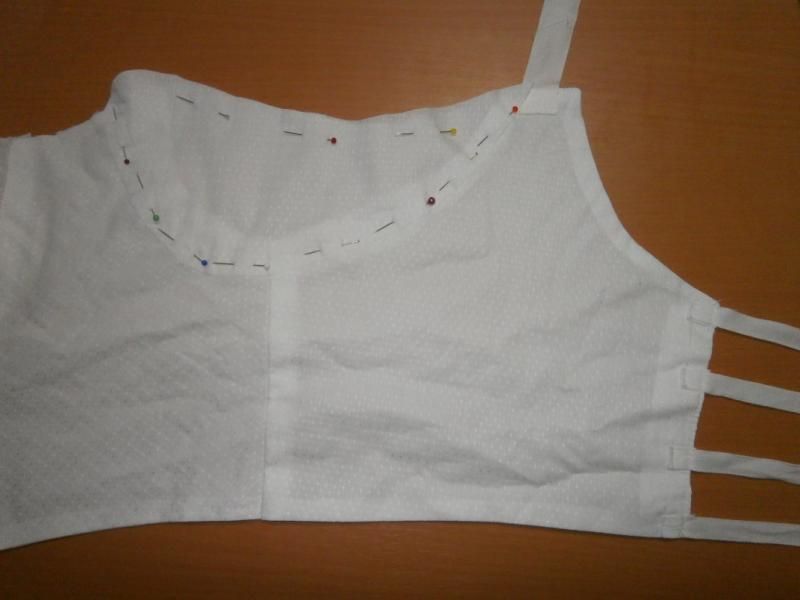 It did occur to me late one night that the stinker may not be a complete waste of time, in that I could add these gussets to the CHS stays pattern I got from
Past Patterns #038
. Cos my beef with that pattern was that with the vast acreage it wasn't possible to follow their fitting instructions for the cup. I did LOL after I stopped going well, THAT won't work for me!
Sadly weight gain since my gallbladder surgery means my existing stays don't fit me, and therefore possibly some of my existing regency clothing won't either. I've tried to reverse it but I may be doomed thanks to genetics. I think my lack of significant weight loss having under 1000cals per day from poached white fish+pickles+berries for
5 months
kinda strongly implies I've a superpower for famine survival. (No suggestions please I don't think I could stand to hear it).
I'm having to make new stays too, taking my notes from making my corded OHS stays and I'm making them a little shorter, so they're the length for the wooden ruler I'm using as a busk.
Fingers crossed for decent stays if nothing else.