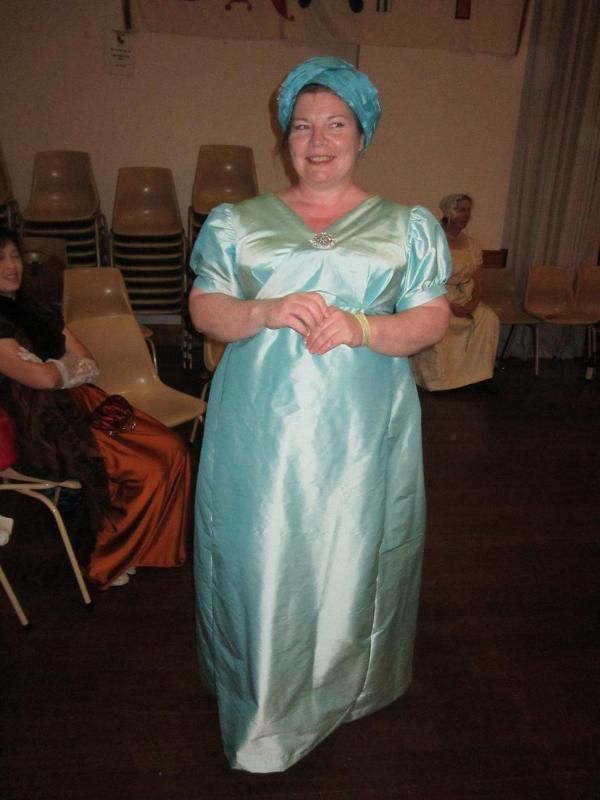 I was inspired by a gown in Bradfield's
Costume in Detail
from around 1817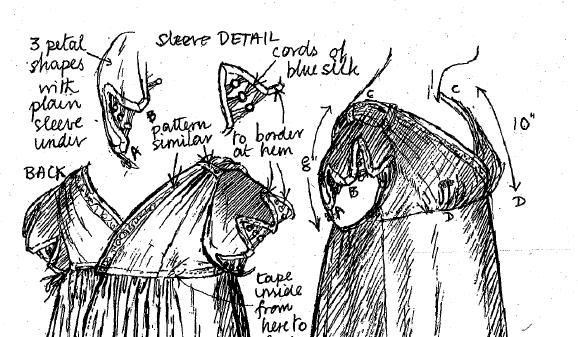 .
I wasn't up to the task of mocking up the sleeves, so I used the sleeves & skirt of the 1816-19 evening dress from Waugh's
Cut of Women's Clothing
(Diagram 37). I was really impressed with how easy it was to draft the sleeves & scale them up ... I literally drew the sleeves on the fabric with my chalk wheel. I thought I'd taken a photo of that but it seems not :-/
I had to get the back pinned (straight pins) closed on the night, as I haven't yet found a matching cord for the closure. I'm also thinking of re-cutting the bodice as the neckline is a lot higher than I planned. I put that down to silk taffeta not behaving the same way as the poly-cotton I used as the mock ups.