A teeny tiny amount of hand stitching on the back of the waistband and it's done.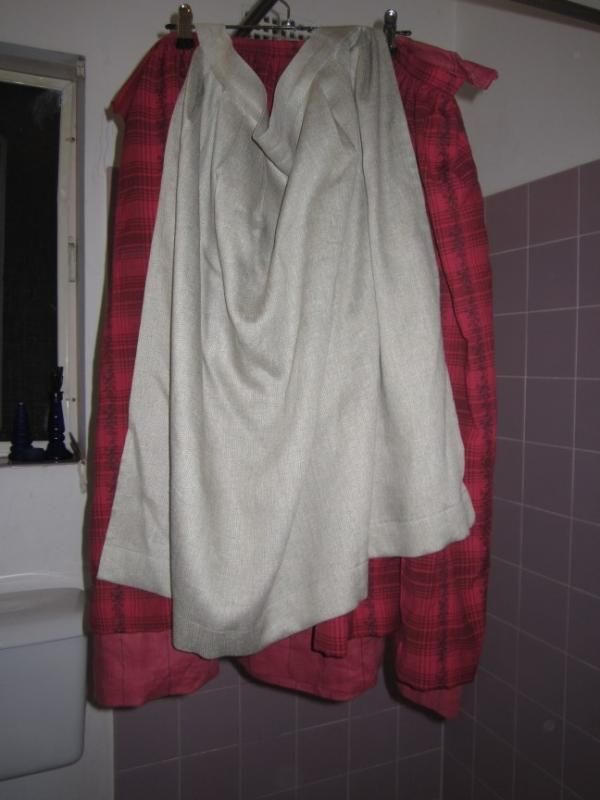 One thing I didn't mention in my skirts update is that on the underskirt the fullness is even around the skirt. On the upper plaid, as the fabric is bulkier and there's more of it I ptu 40% in the front and 60% in the back half of the waistband.
Just realised I'd better check the weather forecast as I need to preshrink the blouse/chemise fabric. I might have done it last year but simply can't remember. If in doubt, preshrink.
I was going to go the medieval fair a Blacktown today, but I woke up with swollen glands. Playing safe and stayed in my PJs all day. Too many lurgies going through my work colleagues this week.