I got the two front seams done tonight, and I'm trying to decide if I overlock them together, press to one side and then topstitch, or if I overlock them individually and then press open.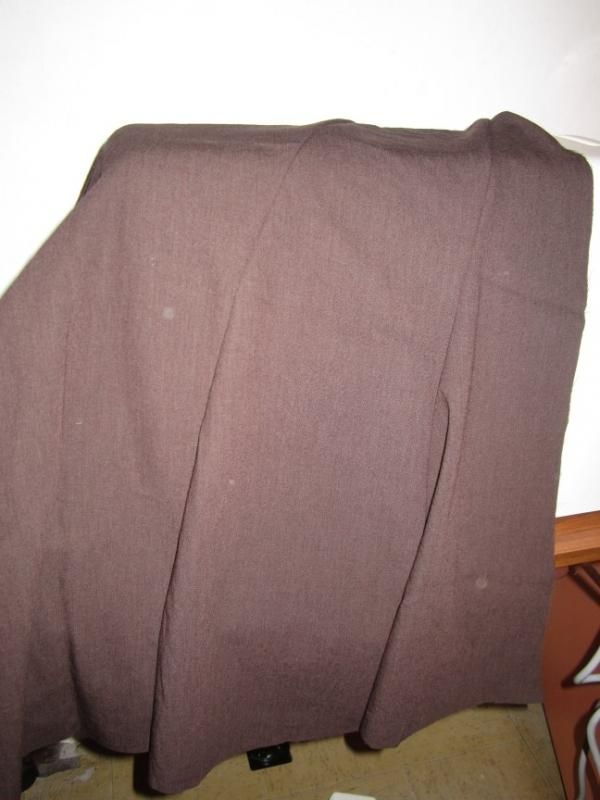 I wish I knew why this is photographing lighter than it is, but it's not important really. Getting it sewn & in rotation is.
Edited to add:
no wonder I'm dithering on that decision. I just looked at my stash/usage spreadsheets and the last time I made a skirt that WASN'T a costume was in the first half of 2007. Cos the skirt I half cut out January 2012 didn't actually get finished. Though now I've replaced the pattern I can get onto that. Sheesh, no wonder my clothing is wearing out and I need a new real life clothing sewing habit.
I'm not going to throw myself into a frenzy of sewing, but get back to sewing 15-30 minutes a day. Getting something done every day is a habit I want to have again.