Ugh, ugh, UGH.
So the band around the neck on this pattern, which I just assumed was a facing applied to the outside ...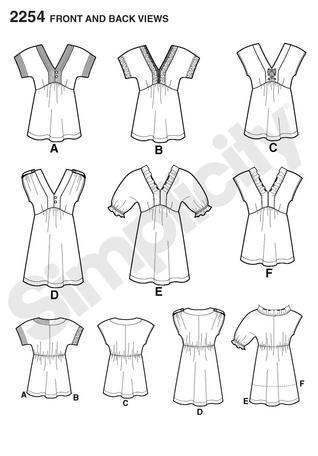 Actually a separate neckband. Which I totally skimmed over when I looked at the pattern instructions AND I realised this only after I'd cut out the nightie. Possibly I made that assumption because that's how it's done on the pattern I'm using for my Vamps-of-Venice nightie for the Dr Who party.
See, *that* pattern I read thoroughly.
As I'm using this tunic/top pattern as a summer nightie I actually wanted the open neckline, so I actually do not want to fill it in all the way around. So last night packed it all up neatly and left it to my subconcious to decide what to do. So, I'm going to add the band in the CF - I wondered why the front could be so narrow.
I'll be using the contrast lawn I got for the Decades of Style negligee, and make bias binding from that lawn to bind the rest of the neck. Which is what I was thinking of doing in the first place. If I already had pale pink I'd use that - for something different to the DOS. But I won't need all the pale blue for the DOS neck & tie on the back, so this is an effective use of the fabric