Now that my urgent costume fix has been made & had an outing, it's time to focus on Real Life clothing. First I think I'll finish my half cut out skirt ... I started cutting this out almost 2 years ago. It was the first Saturday in January 2012, and after cutting the front 2 pieces I realised the back piece wasn't in the envelope.
So I thought I'd finish cutting it when I found the missing piece, and that it couldn't be far away. After feeling poorly and packing it away by June as I'd not found the missing piece I then thought I'd re-purchase the pattern from Decades of Style's sale around the following Xmas/NY. That would prompt the missing piece to appear, surely.
No, and by then my gall bladder had a murderous intent, so I was incapable of sewing for the first 4 months of this year. Costumes have obsessed me since then, so I need to take a break from that genre and start working on my everyday clothing.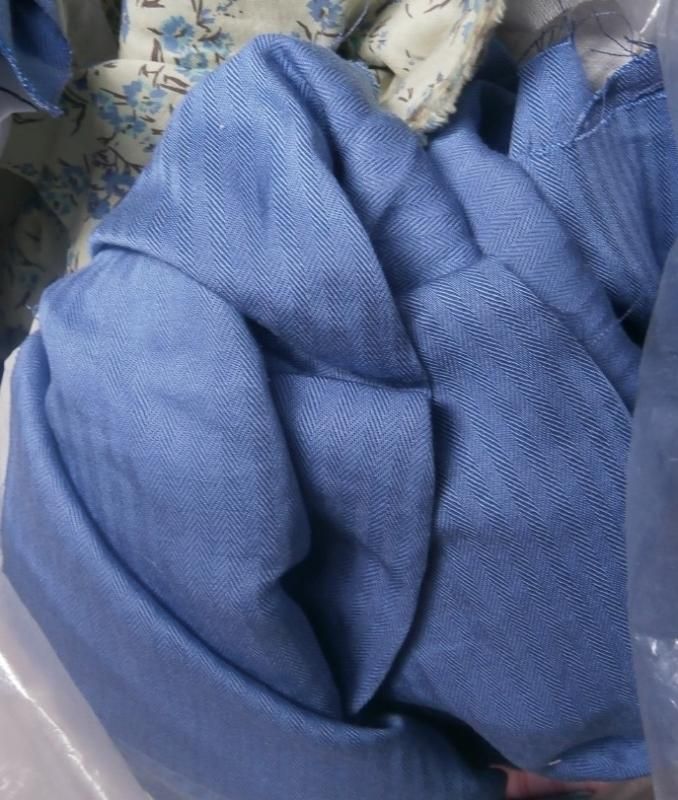 The colour isn't accurate, it's more of a softer, muted periwinkle than this clear blue but that's it in a ziplock bag (so that at least the uncut fabric and cut pieces don't get separated).