I'm so very grateful that seafood isn't on my personalised list of inedibles, because thanks to the former colleague who introduced me to the concept of
blogging about a passion
I found out about the new eatery the
House of Crabs
. It's upstairs at the Norfolk pub on Cleveland Street (they say Surry Hills, but I say Redfern).
I baited a hook & a friend was as enthusiastic as me, so we went last night for dinner.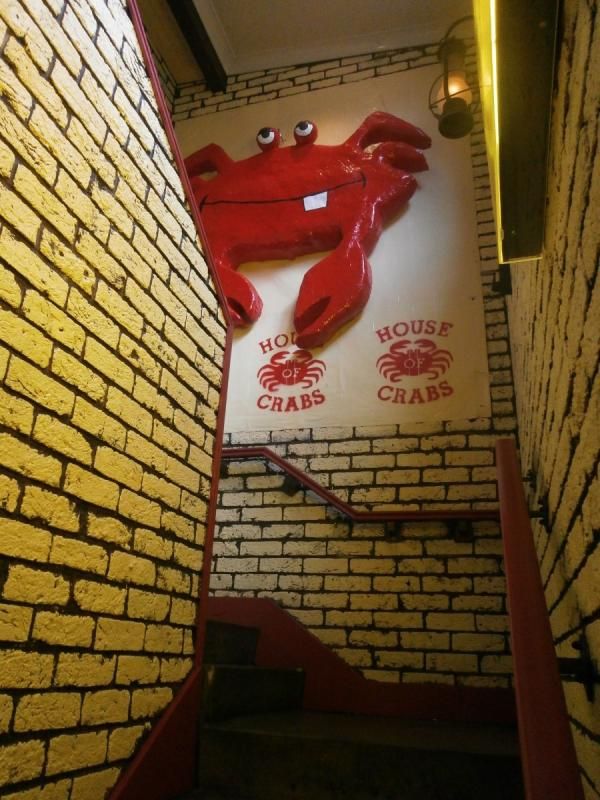 As well as a menu with burgers etc, the main temptation is the louisianna boil type food. You choose from SA mussels, little neck clams, Queensland prawns, Blue swimmer crab, Snow crab and King crab in a 500g bag, with a sauce of choice.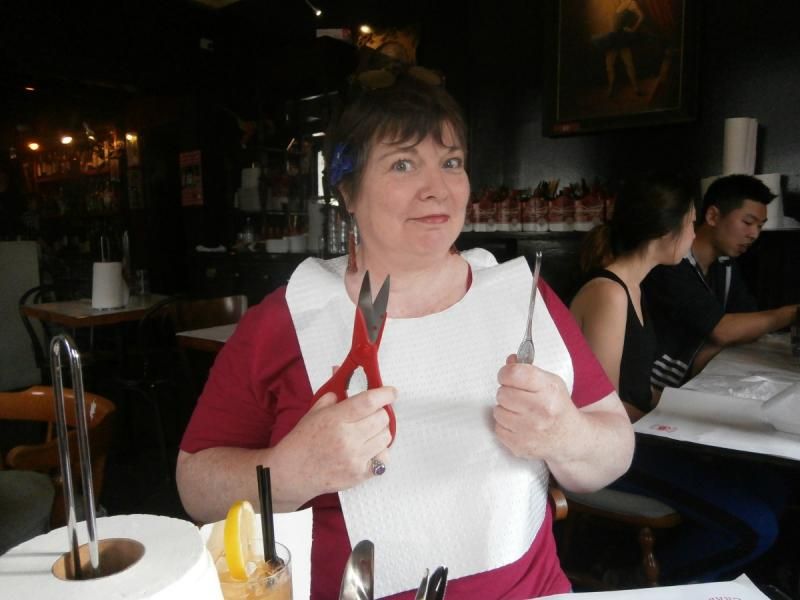 We ordered snow crab in oriental sauce and qld prawns in cajun.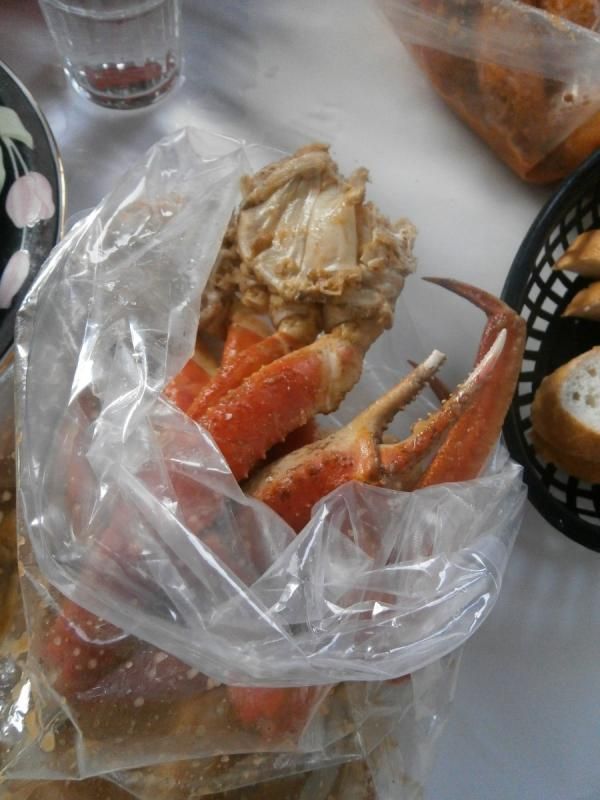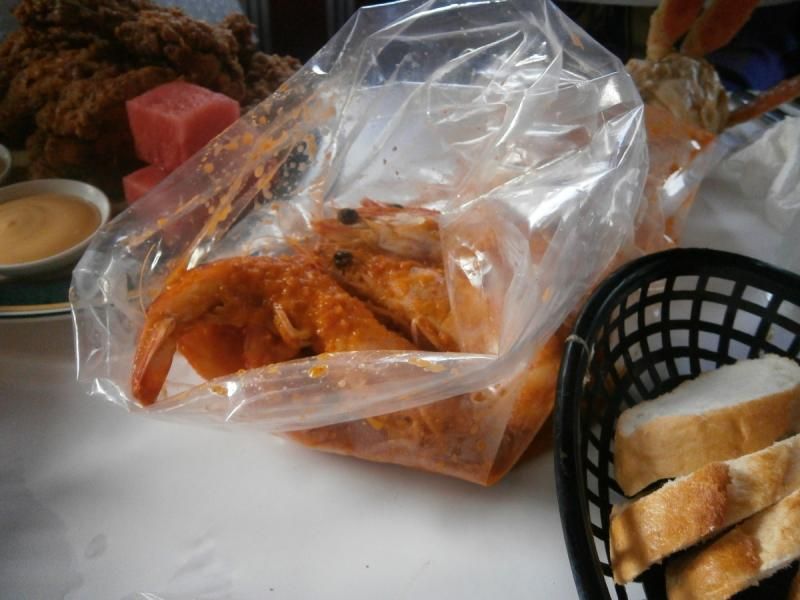 I wouldn't recommend bothering with the side of green (kale, brocccoli & beans) as after the sauces on the main events it's bland and let's admit it, a token gesture towards a balanced meal. We shared plain chips too ... I was willing to risk being glutened by the lobster sauce on the special 'lobster fries' but we didn't miss out on taste sensations this way. The cocktail I ordered with dinner had fruit in it that had just turned, and they were great about replacing it straight away - though I got an Arnold Palmer iced tea instead of the same again.
The idea is that you tip the bags onto the table so that you can easily share and dip the meats into the sauce, and mop up the sauce with bread. I'd forgotten to bring some me-safe bread so dipped chips into the sauces instead. There are disposable gloves on the table along with the implements, but we didn't bother with them ... and I'd do the same next time.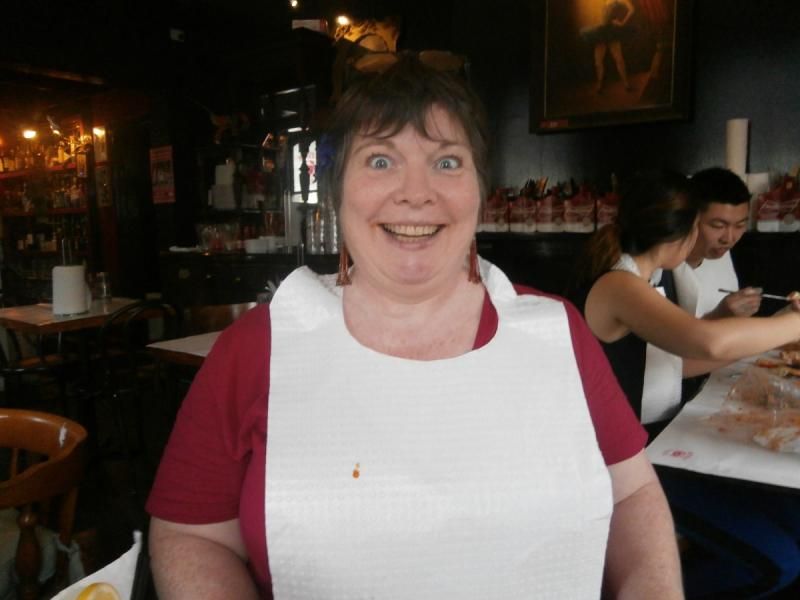 See that speck of sauce on my bib ... it's the only food I spilt despite being a messy eating experience. And this is me, known for spilling food on my frontage all the time. It's not a meal unless I'm wearing some of it somewhere.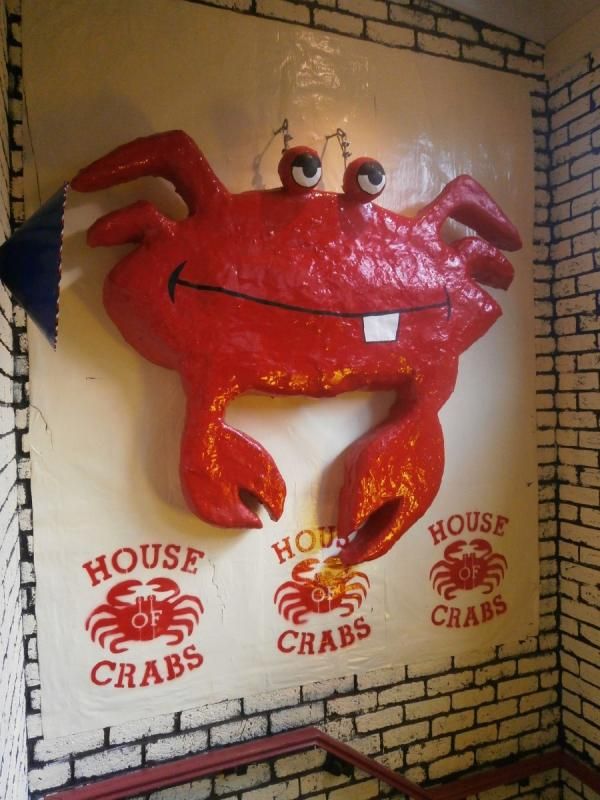 House of Crabs, I'm coming back for some more feasting, and this time I'll have some bread for moppings.
A bonus is that downstairs at the Norfolk the Friday happy hour drink is margarita!