Wheee, the blouse is 95% done. I've got 4 buttonholes & buttons to sew, and the sleeve hem to stitch down (pressed & pinned ready to go). Oh and to stitch the fake button band down once the buttons are sewn underneath. Oh, (yes I'm starting to forget things) also to stitch the wrist strap to the sleeve seam in the right spot.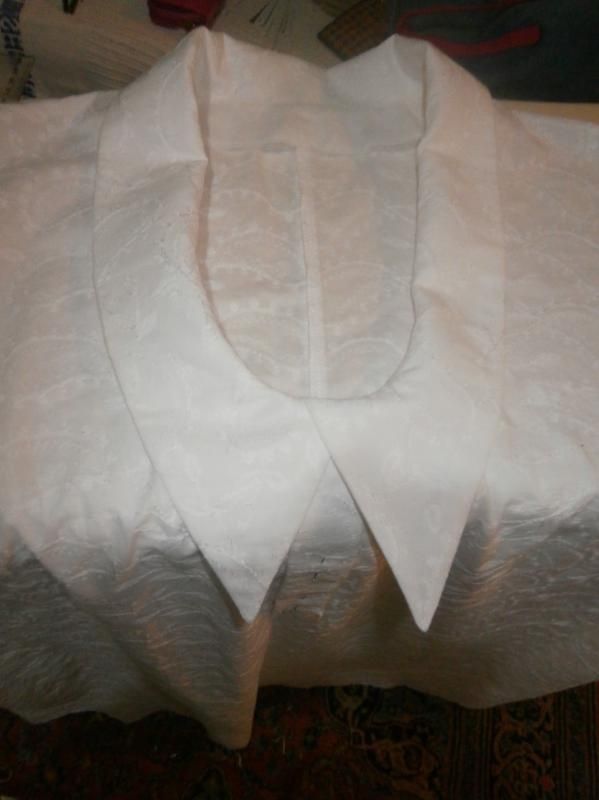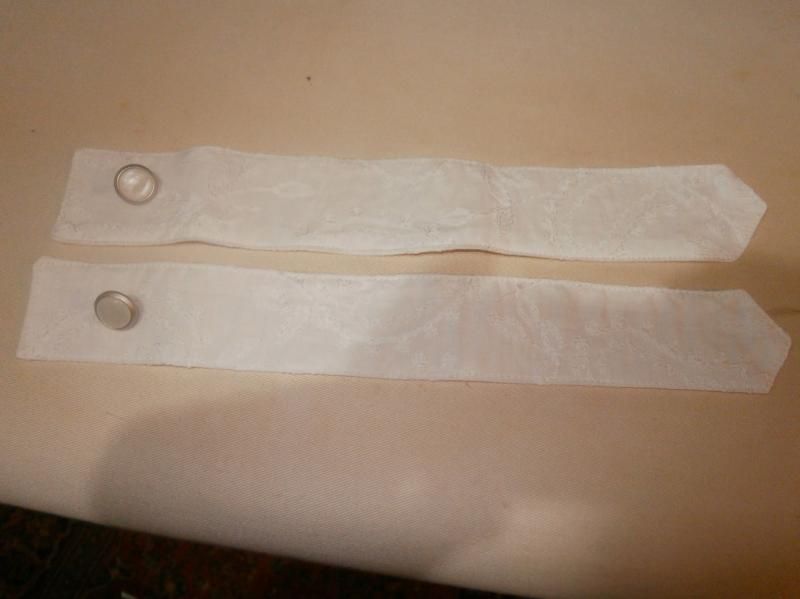 The petticoat just needs the waistband, and it's being gathered, not pleated onto the band (cut from a 3rd fabric). I've time, I can stitch down the trim I picked out of the smallish trim tub, there's slightly more trim than I need but hey, it works from the stash.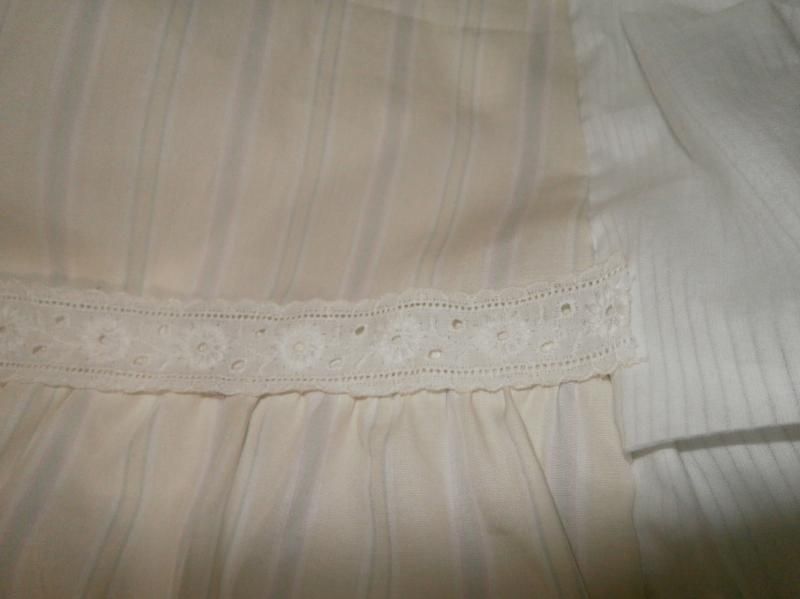 I also made it to Metro Fabrics today and got the busk & steels I need - it's a spendy way to buy steels - they have a flat price of $2 each + GST, so if you're getting long steels it's ok, but if you're getting short ones, it's wince making. It's much better to plan ahead and shop from www.aussiecorsetsupplies.com or www.ararenotion.com.au
A friend is giving me some grommets, cos I don't have enough left of any colour and I'm not mixing & matching them, but I also ordered a gross each of black, pewter and aged brass from overseas, and a spoon busk cos I really want to try one.