I stood no chance of getting the frock coat equivalent made, but it was so hot that I was glad about that.
I need to paint the bullet shaped part of my sonic with red enamel paint, but still got some appreciation from other fans. It's a solid heavy piece of skilled work - turned rather than cast. So, here I am ... though I'm sure 99.9% of those there had zero clue what my costume was but I made it for
me
& not them. Also I am even more of a McGann fangirl than I was before. What a charming man. Most of the Who guests complimented me on my costume - it must be something about a well fitting corset.
Daphne Ashbrook told me I was beautiful, and even included that in her autograph for me ... which was lovely to hear
(even if my inner voice says that I'm gilded, stout mutton)
.
And if you weren't sure, it's a femme version of the 8th Doctor. I only let myself buy brocade, and it's nothing like the screen accurate fabric.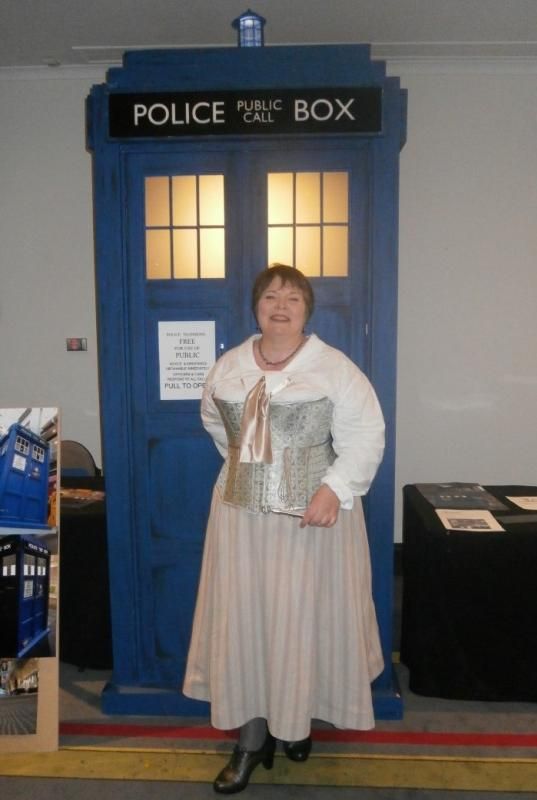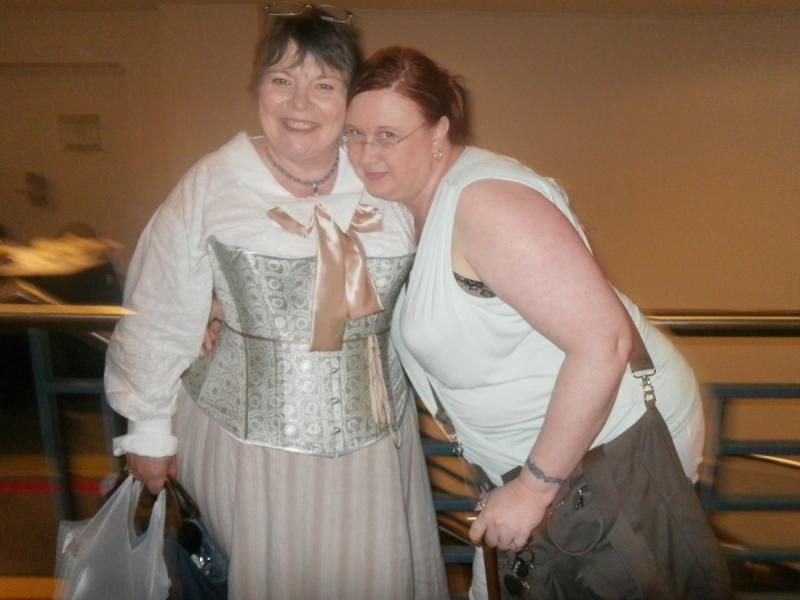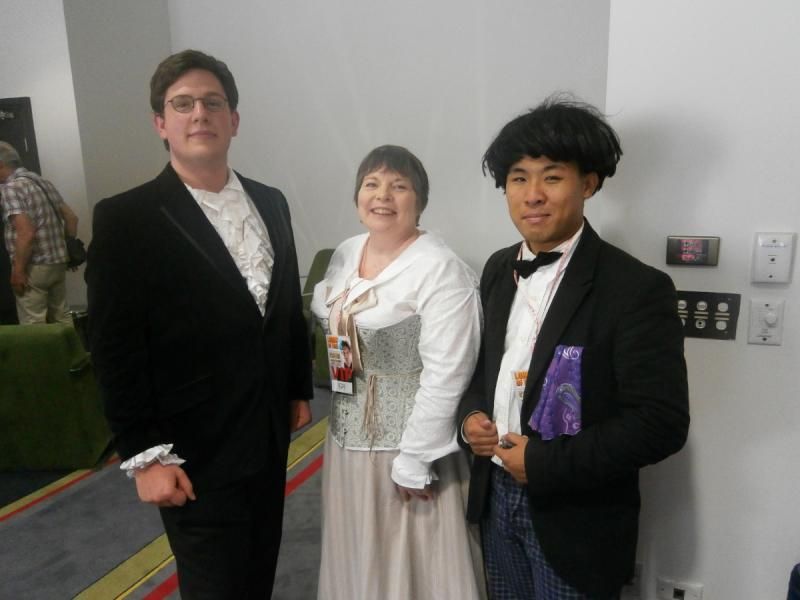 The reason my lacing cord is wrapped to the front is that it originally wasn't but I made it half way along my street & it came undone. Eeeek, had to try to fix it asap, and after that I didn't trust it to stay tied properly behind me. Stash used 10.5m (with more to be used in the jacket), and 1m brocade bought & used)