No wonder I'm happy this year, not only have I successfully defeated death again (this year gall bladder, last year hypertension) but despite being unable to sew for 7 months of the year I've had some successful sewing. In May I'd recovered enough to start sourcing fabrics and starting to work on both my Sydney Supanova costumes -
The Catelyn Stark was finished to an acceptable level (still needs the chemise)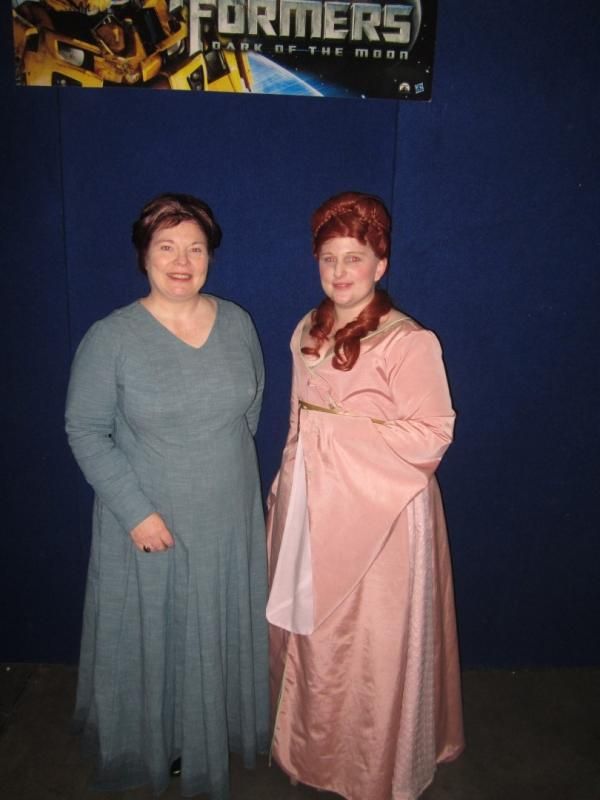 And I got the hobbit costume done - though I'm going to take out some of the boning in the bodice as it's not working for me.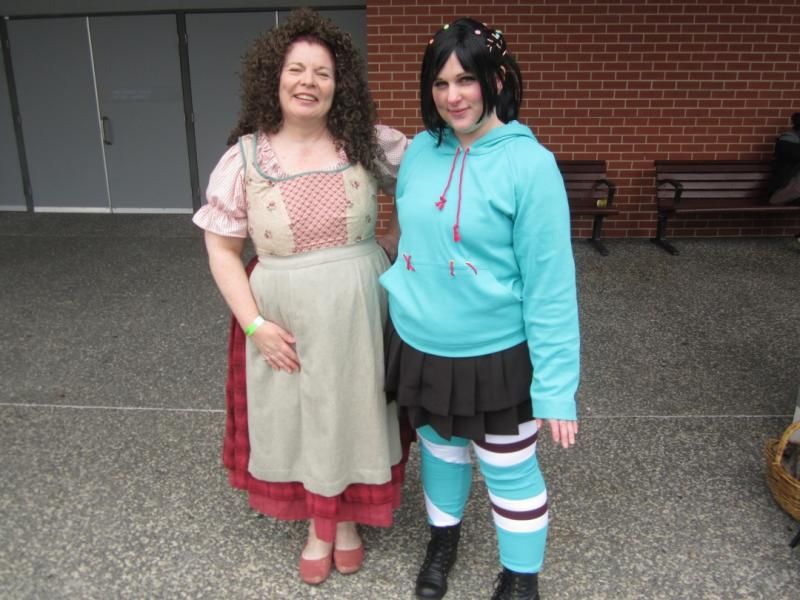 2 weeks later in July my working class shortgown was done (needs the sleeves tweaked)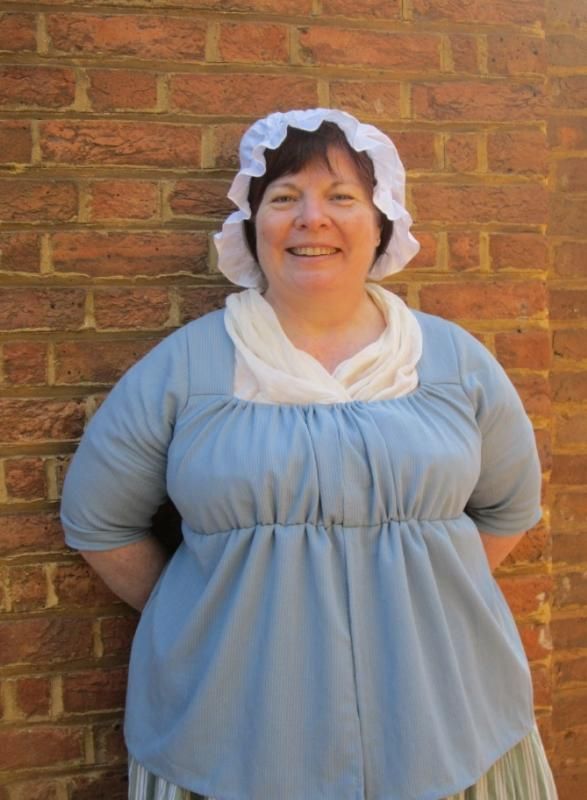 In the 2nd half of July it was accessories time. I got my saque hat finished for the Heritage Ball in Brisbane, and the working class fichu.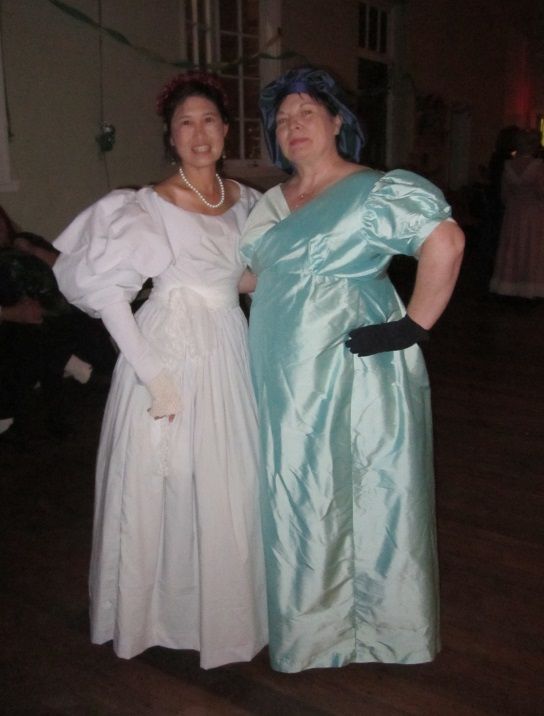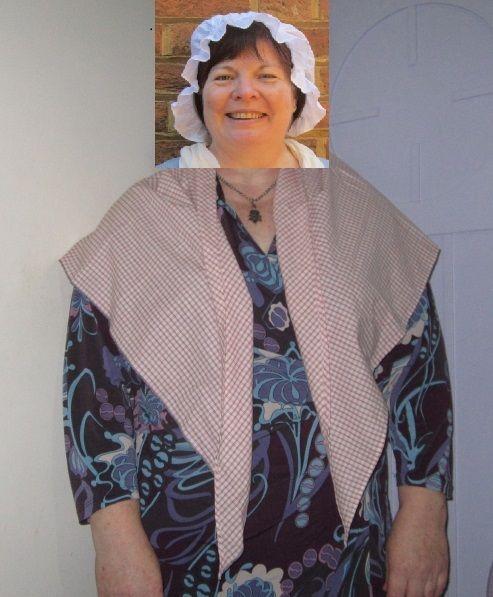 Which leads up to a great week in August where I started and finished 2 costumes I love - my bloomer and my regency steampunks.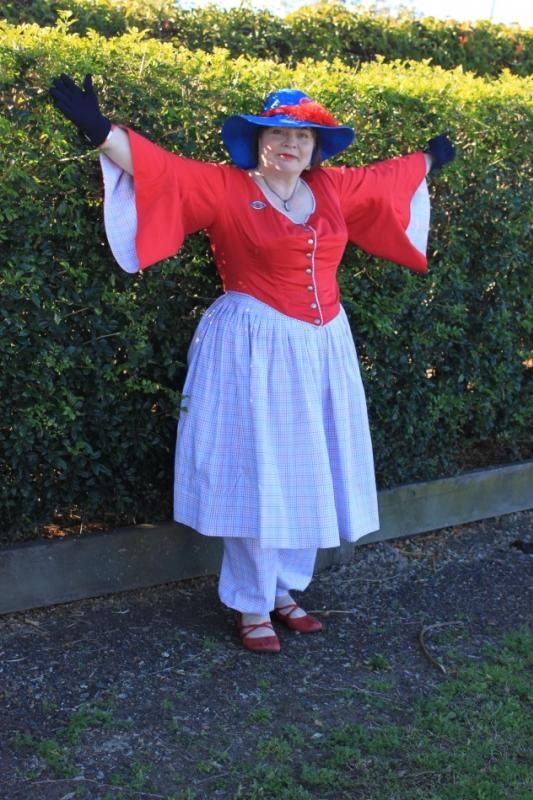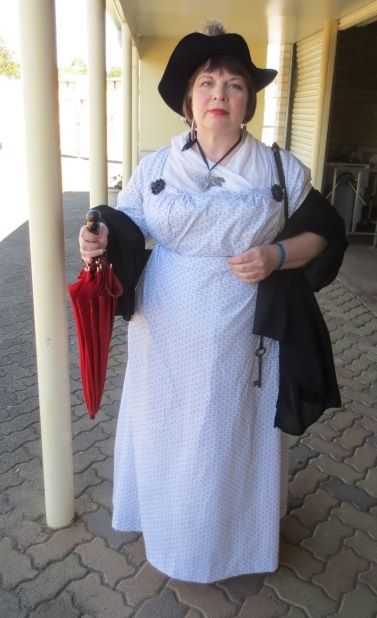 Then there was a 3 month break for recovery from the tumour removal on my right knee - actually I still managed to hand sew 2 items of dark ages costume at the start of that.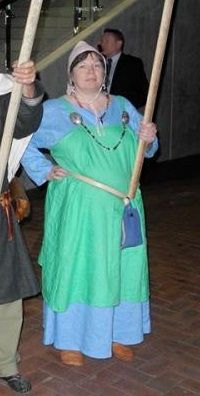 Since then I made the Vampire of Venice costume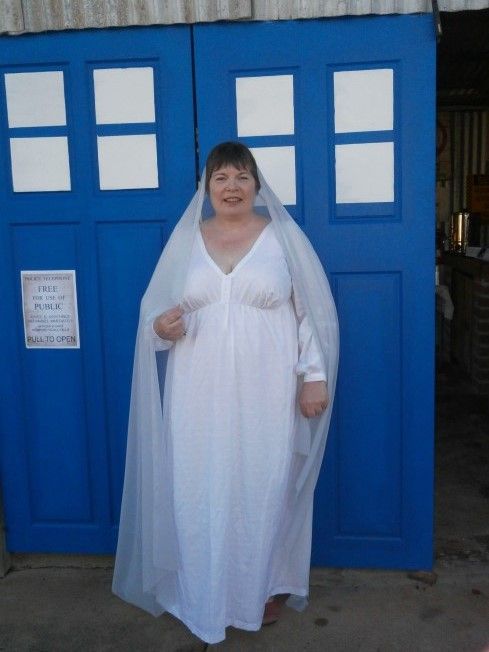 and then only had 3 weeks to make all 4 pieces (including petticoat) for my femme 8th doctor.