The petticoat isn't relevant so I didn't include it, and I did forget the silk satin for the 2nd colllar (or maybe a narrow scarf instead). When I got home I drained the soaking denim & chucked it into the dryer. Mainly to help shrink it but also hoping it would soften a little. Forgot to get it out when the cycle finished so it's a bit crumpled - a good pressing, or another soak & dryer session should help that.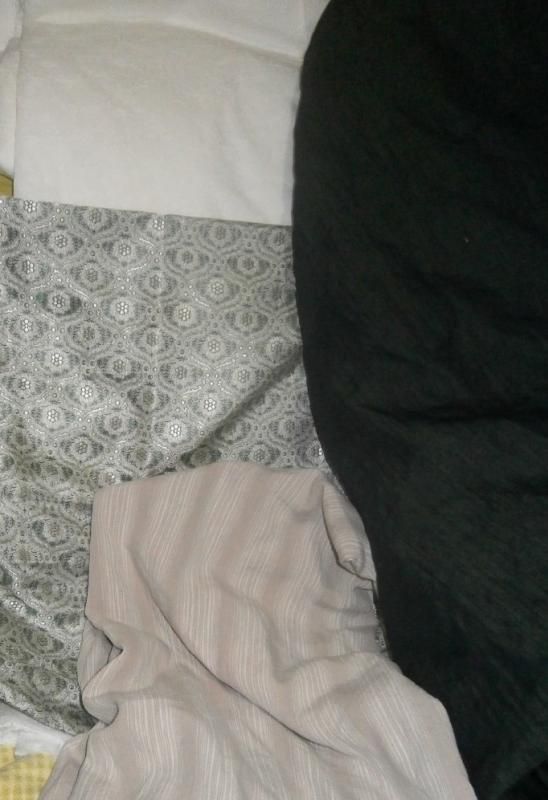 A bestie popped in after work for a drink & nibbles - someone else who shares my love of pickled herrings! If only I could still eat pumpernickel ... so the rest went home with her.
Got the skirt side seams assembled & the hem overlocked. I'll press it up 2" and insert 2" wide crin into it... that arrived today ... then attach placket & waistband. I had time to stitch petticoat pieces into 2 halves, overlocked everything I could & hemmed them. Plus ruffles joined for gathering on the gathering foot which is installed & ready to test run.
I aim to get the blouse cut out tomorrow night so that I can sew it on Saturday at the sewing group. If I get plenty done there, I'll cut out my corset structural layer. I can get started on the corset on Sunday evening. I've got Monday off work, dentist in the morning, and can finish all these ... and start the spencer. Part of me worries the costume will be too abstract to be recognised, but most of me doesn't care!