I enjoyed being part of the opening ceremony for
Viking! at the ANMM
and in the pic the hyperlink is to, I'm holding one of the flaming torches. yes, despite my limping gait, I was allowed to carry one. I didn't get a pic of me in my new garb, though here is one with me (taken by Lily Smith) in which I think I look preggers. Dang hormones causing crazy bloat!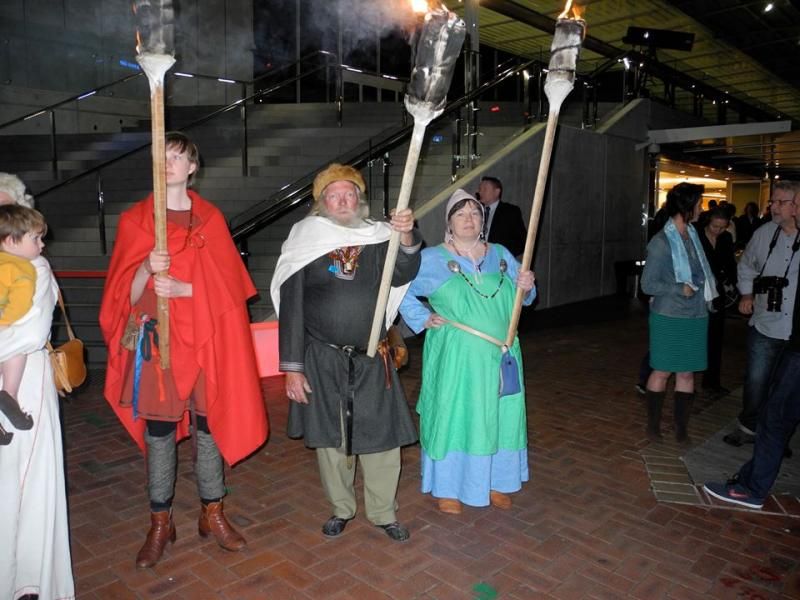 After the performance we formed a guard of honour so that the guests could go through to see the exhibition & after a while we were let loose to join in the eating, drinking & chatting with the guests. It was amusing to me that we swarmed to the BBQ table and then the soup & cheese tables - and the wine. Cheese! delicious cheese and I enjoyed the fish/prawn/veg soup though I suspect there was barley in it. Though I'm already bloated enough that it's not possible for me to tell if it there was and it's affected my poor innards. I had some lovely chats with others - local re-enactors and some know from closer to Canberra, a
craft blogger
and event ticket holders.
I did a selfie of me at the light-rail station at the start of my trip home afterwards. It reminds me that these colours are soooo unflattering, and I look tired. Cos I have been tired for a couple of weeks. I'm finally being able to sleep in a new position for almost a whole night.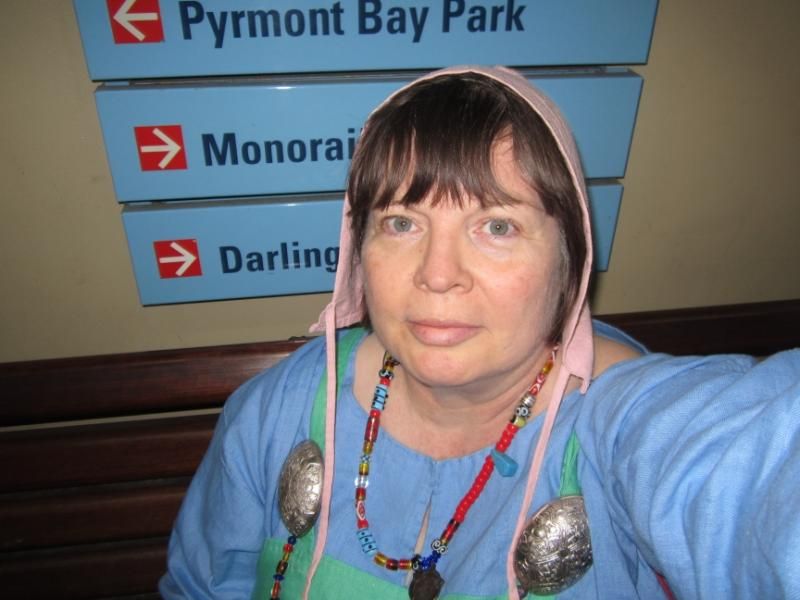 I've thought of making a braid to go around the edges of my new gown & embroidering the seams. First I need to take it in a little, and then overdye to darker tones. These colours are achievable with natural dyes but they don't suit me