Last Sunday I tallied up my stash sewing entry for the
Australian Sewing Guild
stashbusting competition, and put my hand up for the parade at the ASG day this Saturday.
I never seemed to get the full rules so had to do a quick revision once I saw them on Kristy's blog
lower your presser foot
. They are: the projects had to be wearable, made since January 1 2013; from fabric that was in the stash prior to March 2013. So, my revised total is 37.05m, and if I'd been able to include my curtains (finished in April) it would be 44.85m.
That's a decent enough number especially when you consider that due to my evol and now former gallbladder, all this
37.05m
stash sewing was
sewn between early May to 3rd August!
Imagine if I'd been able to sew the whole year :D Also ineligible other than my curtains (7.8m), I also sewed another 7m with the hobbit apron & Catelyn gown. These weren't bought before March.
And if I'd got the buttonholes/buttons done on that 4 year ufo blouse, i could have counted that too. Eh, I still did well.
What I like about this parade is that I'm not going to be demanded to perform like a seal when the entry requirements *don't* require it. I can simply hobble around in my outfit. I don't even need to enter the parade, but I figure that I might as well showcase costume sewing.
All my sewing this year - other than the curtains - have been costumes! No wonder my work clothing is sadly diminishing. here's a teaser pic of the fabric I found in my stash for my next summer lawn blouse. Though I need to dye some linen/rayon herringbone a burgundy or plum colour.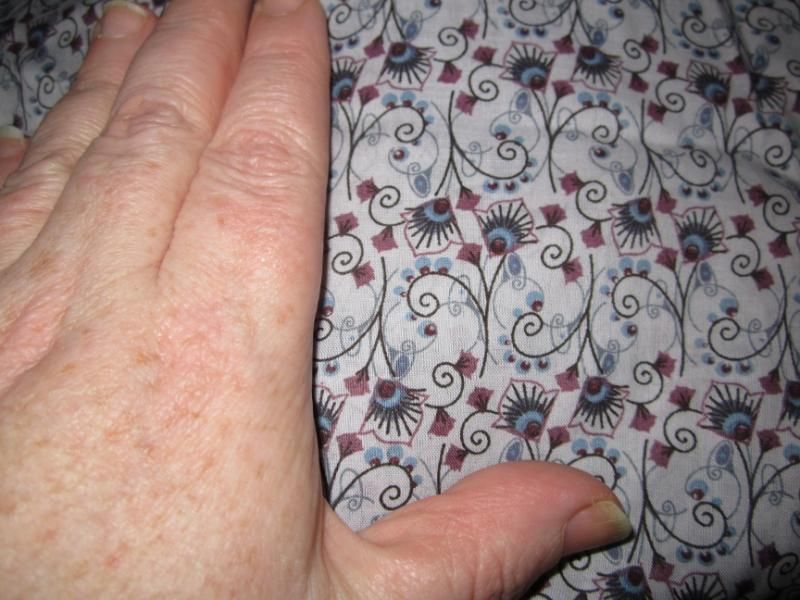 And I'll re-use my self drafted pattern. I found it a couple of days ago {happy dance}