Driving out to the wedding last weekend (hired a car) it was hard to believe it was the winter equinox - it was so sunny and I thought I was going to get sunburned arms from driving into the sun the whole way there.
The wedding was lovely - the vows they wrote themselves had geek references and made this old romantic's heart go awwww. The venue was outside an friend's 1850's house way out on the outer edge of Sydney. Probably not quite in it to be accurate. (from LtoR: groomsman, groom, bride, photographer and bridesmaid)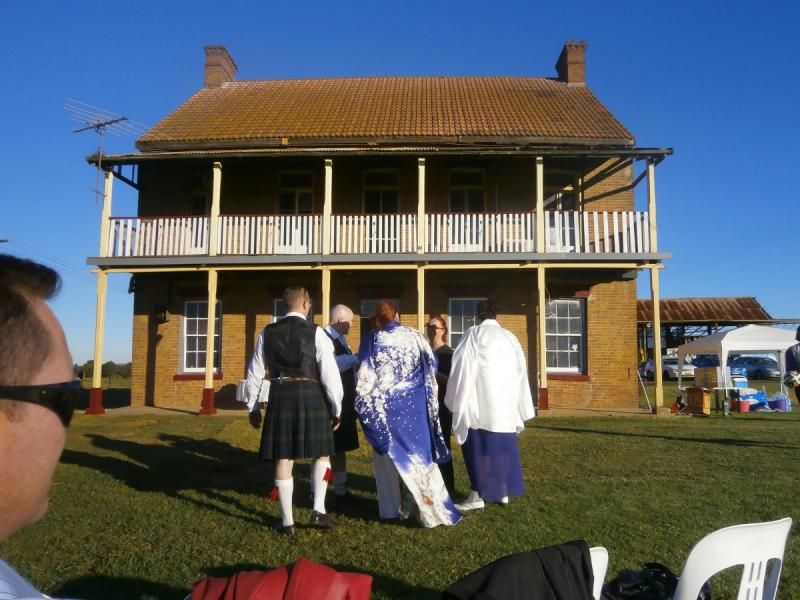 Here's the lovely couple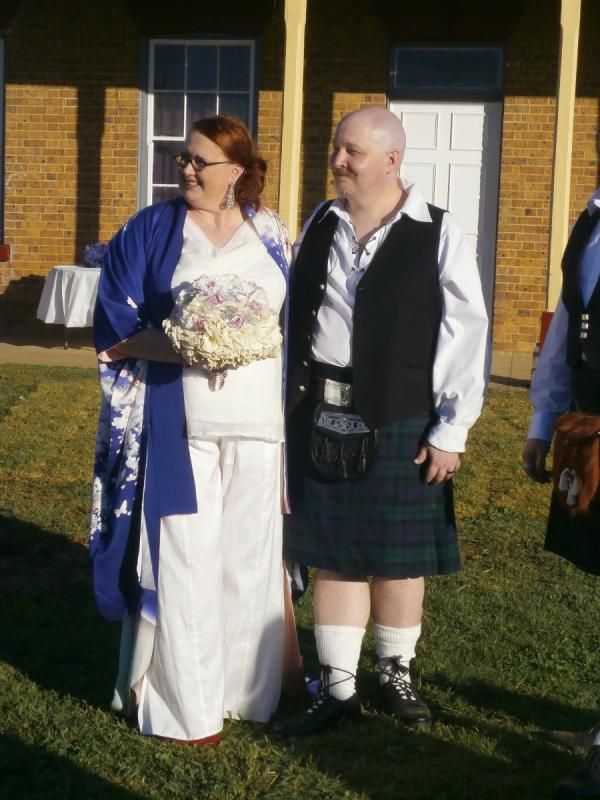 With their cake (I got to eat the silvery bits)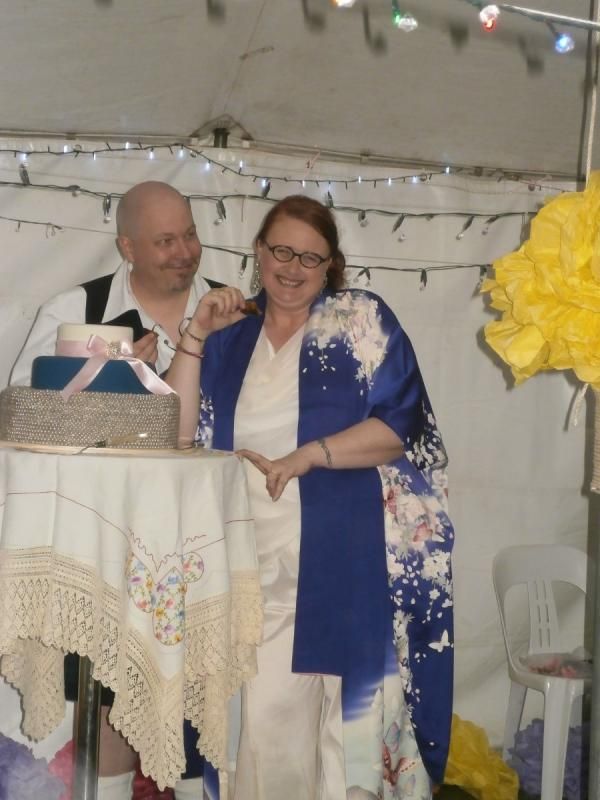 and 3 of us a the other end of the marquee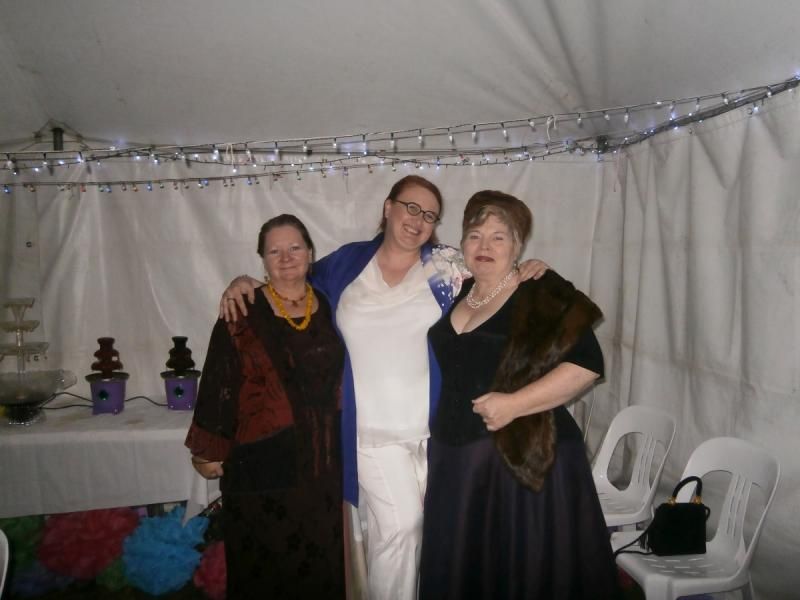 It's been a long wait for their wedding - so it must seem even longer for them. Getting the visa approved (he's a canuck) took quite some time. Wishing them all the very best things for their life together.
I have to admit I didn't even try to get the Lekala bolero sewn. I no longer want the stress of such a tight deadline sewing, so I'm going to have to learn some new time management for projects. I ended up going for more glamour - fur stole & hat - and cleavage to distract from my newer body shape (PCOS belly).