I thought I'd best share some photos of the weekend before I completely forgot to. Here's the outside of our sewing space.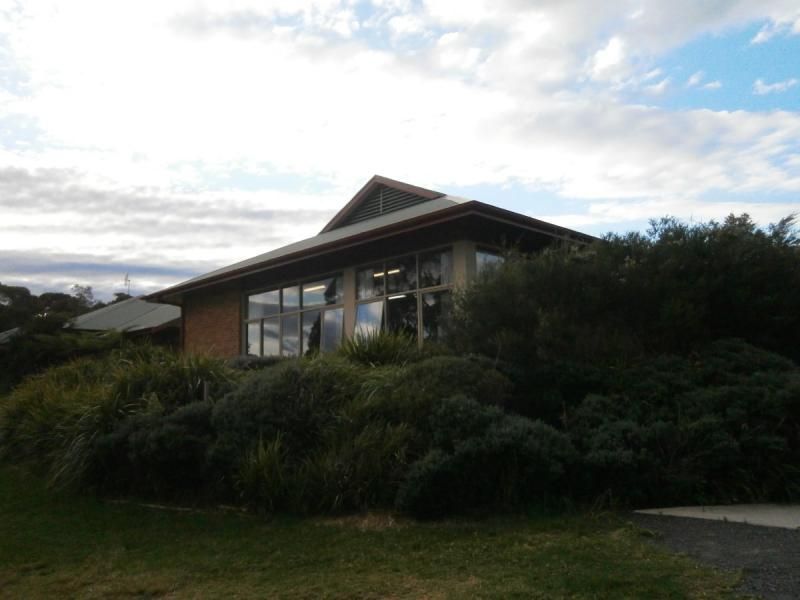 and turning 180 degrees around the view was this, that sign you can barely see warns that the edge of a high cliff is close.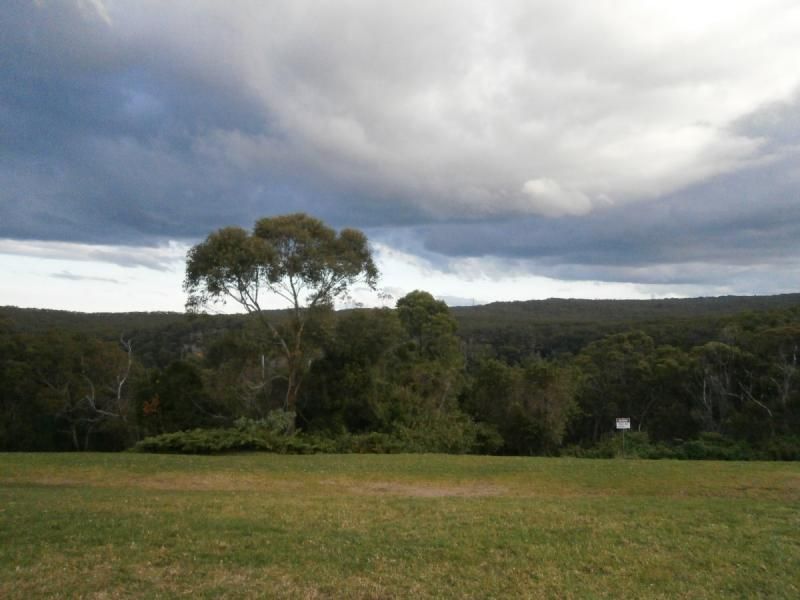 Here's the room where the 30 of us were set up, I placed my overlocker & sewing machine back to back and walked around the set up to use the overlocker - easier than moving the machines and their foot pedals.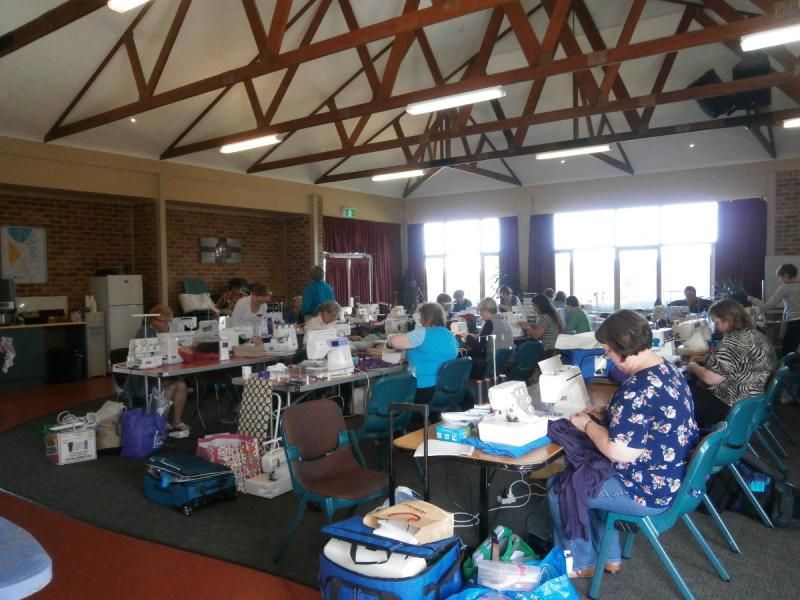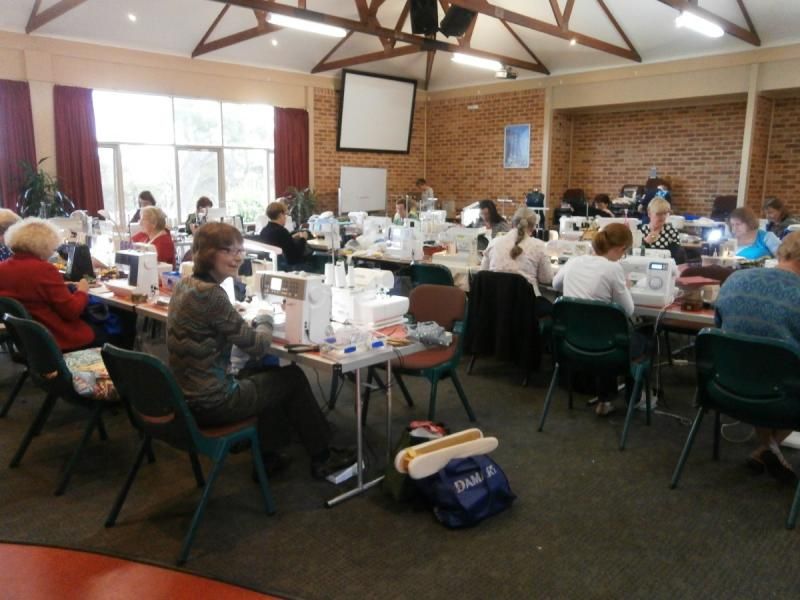 The 2 winter skirts that I finished - am so disappointed that my PCOS belly has swollen up like this. I feel like I look pregnant, when I'm not! The accommodation is in the wings that surround this garden - the large "sewing" room is in a corner of the square. Decades of Style #3004, a favourite skirt pattern.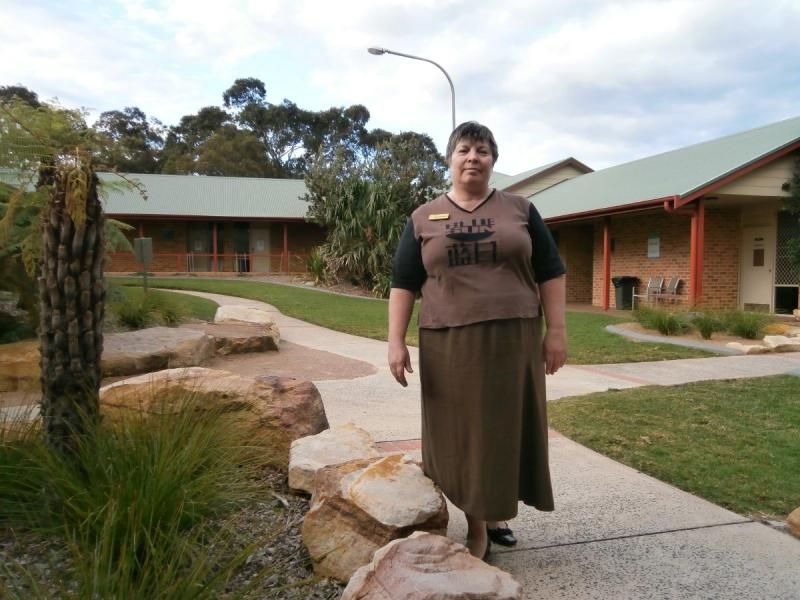 And this was taken almost a week later, in another park. (again sighing over my
puku ngārara
). This is a favourite Burda WoF pattern from December 2004, and a completed UFO. I'd foolishly cut it out forgetting to add the seam allowances to my traced Burda pattern. So I had to cut another panel and insert it in the right side seam. I over compensated and ignored my inner voice telling me to take half of it out. So part of the Sunday morning was spent unpicking 75% of the waistband, unpicking 1 of the 2 panel seams, narrowing the panel by half at the top & swooping it out again in the bottom quarter to mimic the shaping on the other side. Then overlocking the raw edge (I never overlock together), reseaming, and reattaching the waistband. I should never have ignored my inner voice.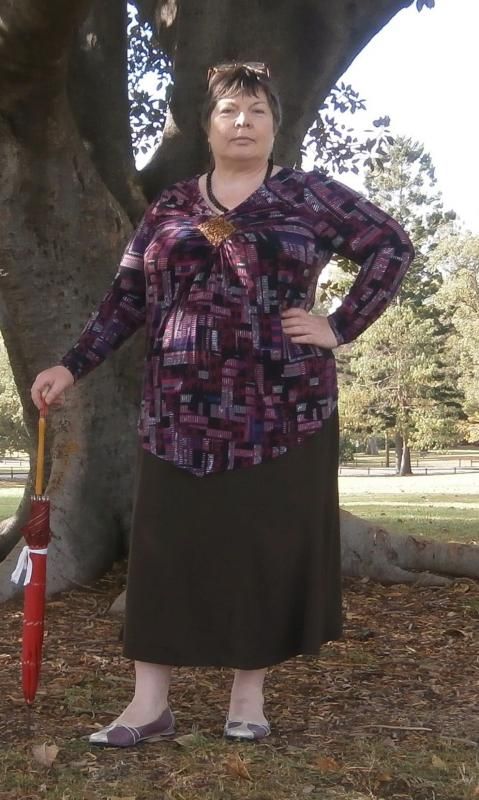 Lastly, my pirate pants (KwikSew2529 with a longer leg).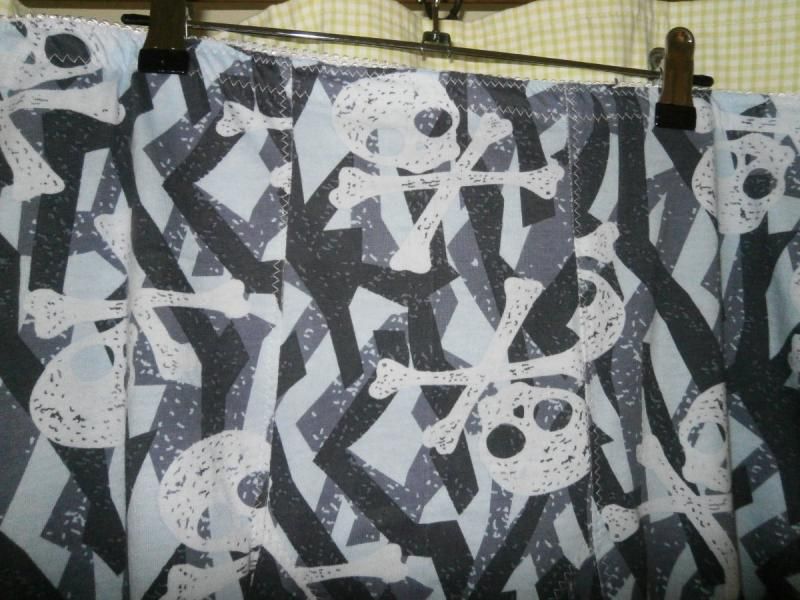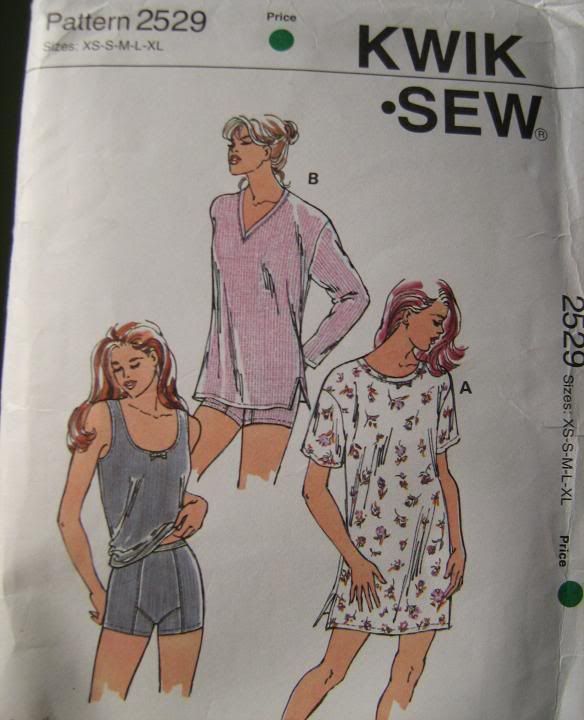 I used up my remnant of pirate cotton knit, before I even made the yoga pants that I bought the fabric for (to wear around home). Hmm, I'm guessing that they're a missing UFO.