My vege-brain blindly followed the instructions for Simplicity 4111, steps 9 & 10. These are wrong! At the end of step 10 you get:
and when you flip the pieces around to the
outside
of the bodice, what you get at the centre front is this: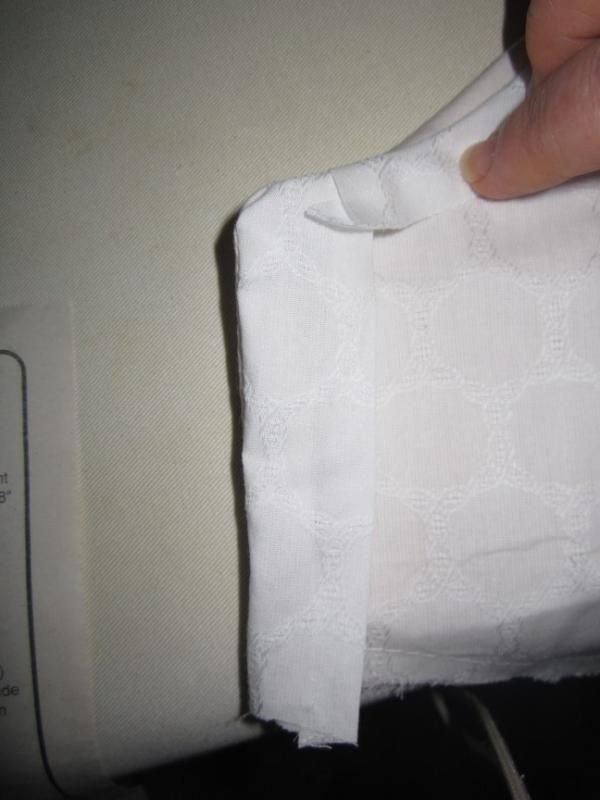 Spot that the neckband finishes on top of the button band, when it should be underneath the button band.
This is how these pieces should be placed - and for a ruffled finish you would need to be very careful that the edge ruffle is exactly placed so it isn't caught in the button band.