Today I got some elastic lace to fix my cutting error. It's not too wide, so won't fill in the neckline too much, but will cover up my fix.
My fix is to insert a bodice band across at CF, and if the elastic goes all around the neckline down to the under bust (with the band in between) and also runs around the hem, then the elastic at least looks intentional not bodgy.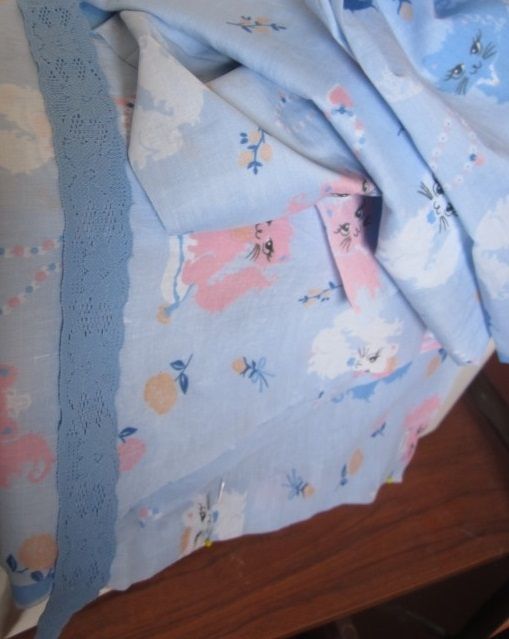 I could only get a mid blue the pale was minty, and the pinks were too icky. The only white were very floral. So this was my best fix, and it serves me right for not reading the pattern properly in the first place.