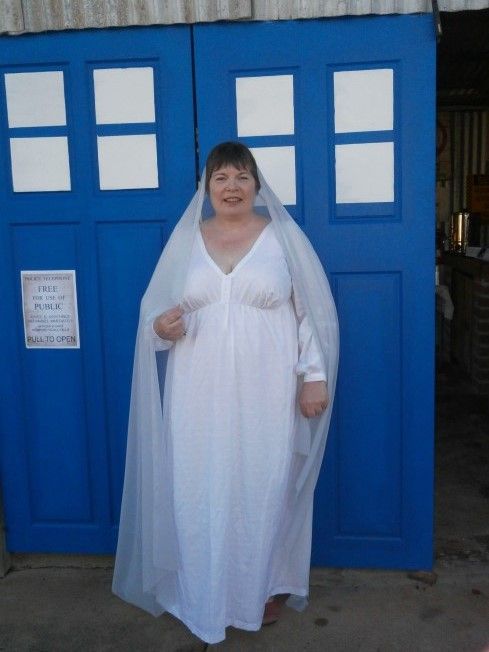 I got a haircut this week - and didn't wear a wig as it was too hot when I arrived. Probably should have cos then I could have pinned the veil to my 'hair'. Instead it was precariously in place for a couple of pix and then tossed aside. Plus this costume was comfortable to sleep in.
Back to the night before: The shed out the back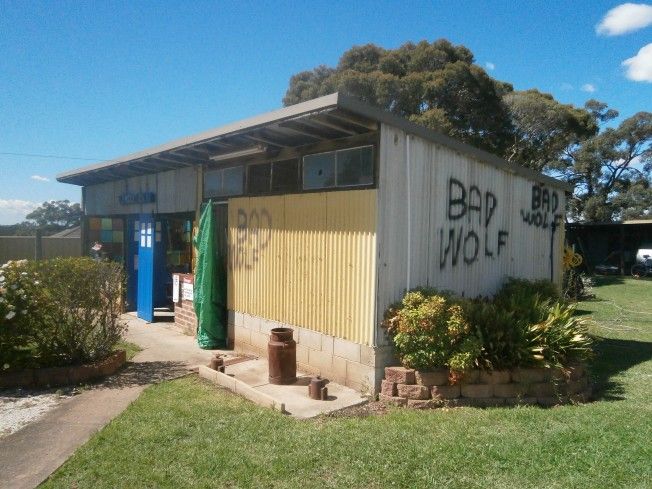 some of my peeps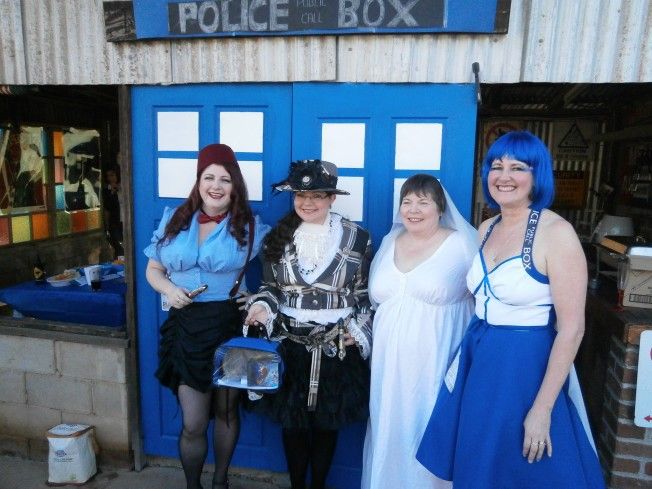 Some of the Doctors present
Lorna had a TARDIS apron, and a skirt with Paris on it - Paris is bigger than an apron!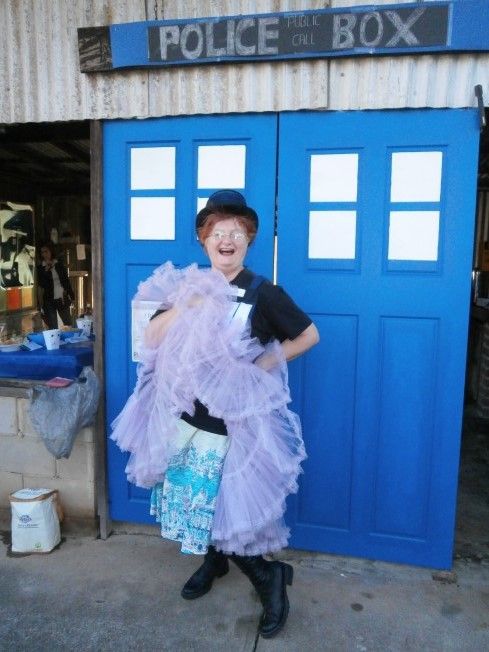 One of the Sisterhood I want to join