Yesterday I made it to my sewing guild group and the first thing I did was get a coffee.
The next was work on the simplicity blouse pattern I'm using for the Dr Who costume. I marked the underbust seamline onto the back piece & cut across - I'm gathering the skirt onto the bodice before applying elastic. I may also have to do a centre front placket onto the skirt and have the front open properly - it's a mock opening on the pattern. I need to get the bodice over the acreage and not struggle too badly. I'll probably put a fastening on the elastic to hold it together. Dang, should have bagsed one while I was there.
This is the only mockup I'm doing, and you won't get a pic on me for the obvious - bingo arms and snow white tummy (with this years gall bladder surgery scars, even though small) don't need to be seen by the world. Now the coverage across was enough, just, but there was too much underbust exposure (about 4cm).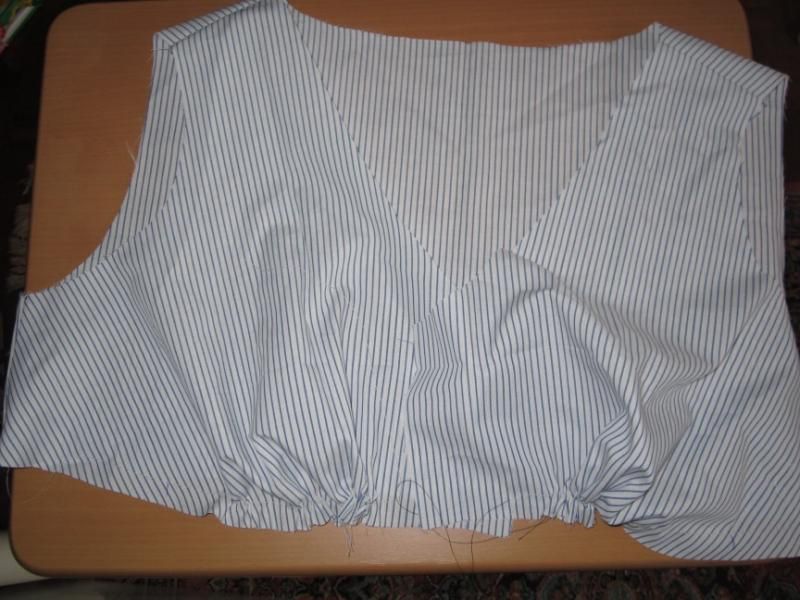 Below is the worlds dodgiest FBA (aka full bust alteration). It's not typical of the ones I do, mainly cos I don't want a side-dart and equally I don't want massive spread if I folded the side dart out properly. I need the extra across the high point of the bust, not at the underbust. The spread is 5cm across, and the reason the bodice isn't lengthened at CF is that I'm not longer down the CF line, just over the Acreage of Boobage. You can see that I've added another 4cm underneath, and I'm wanting to lower the neckline a centimetre or 2.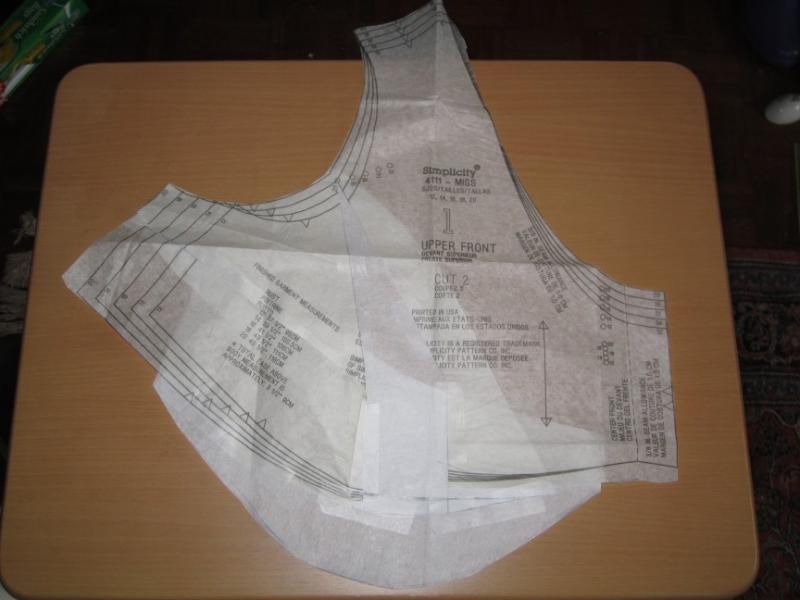 It's supposed to be a low-cut front, but it's not quite as low-cut on me as I want for this costume. I think as there's more to cover that it's higher on my assets than on a smaller cuppage. I think I made another woman at the sewing group choke when I said there wasn't much point in having a Vast Acreage of Boobage if I didn't display it occasionally. I'm also thinking of slashing from shoulder point down & spreading across 1cm as it's a snuggish fit across. Hmm, I'm not making it screen accurate ie no lace at underbust seamline & no piped neckline. Mainly cos my fabric isn't striped, so why aim for that level unless it's in all things.
And a refresher of the costume I'm making - pic from timey-wimey.com