My plan was to have everything done before I got on the plane & it shall be so :-D In fact I'm now contemplating sewing a few of the eyelets on my stays, cos everything else is done and why not. I'm not going to get them all done, but it'll be nice to make a start. It feels a little odd to not be sewing frantically to the last second.
left over from Tuesday night
~
edge stitch bodice onto skirt pinned but not stitched yet.
~
sleevil. . . the toile worked out well, so the sleeve proper & lining are cut out ready to sew tomorrow night
I was so paranoid about the biceps fitting that it's too loose at teh elbow. :rollseyes: I'll fix it for next time but at this point done is betterer
Wednesday night
~
measure ribbon lengths ready to gather
Not happy with the ribbon colouring, and there woudn't have been enough of the small gingham at 6.5m I used every bit of the 10 metres adn didn't have any left over for bows on the elbows or bodice front. At the point I had to start gathering ribbon I was over it already. I almost decided not to add the ribbon, cos I hates the gathering. Yes I keep picking stuff with gathers, but at least I can bleat about it. Just as I don't like ironing, but the clothes I prefer to wear need it, so I just suck it in & iron. With gathers I feel entitled to suck it in & bleat as I gather.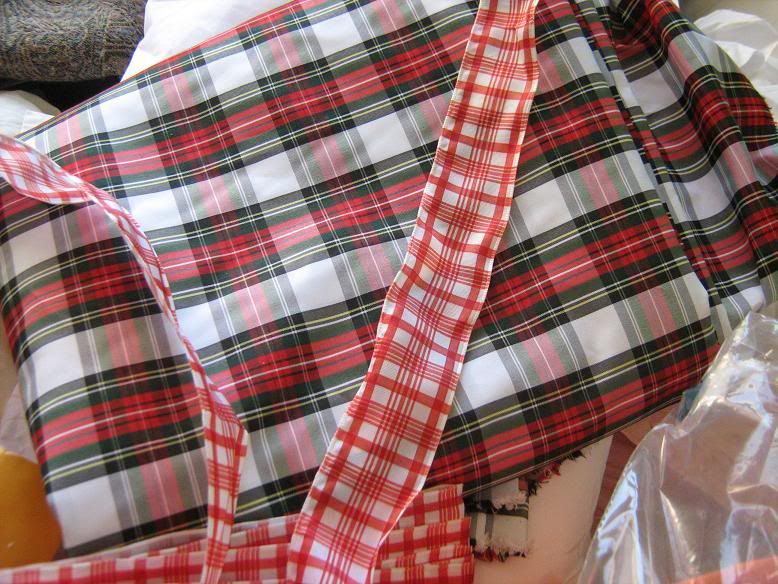 ~
gather & attach ribbon trim to dress &
cap.
Decided to not draw up the gathers on the cap until I get to Adelaide. It'll be easier to press flat, assuming it gets a litle crushed in the suitcase
~ stitch wig modification!