I'm not going to lace the front but pin or hook & eye it. Don't want to sew eyelets! I don't think the diagonal goes to the side, but a little to the front of it. Not sure that I'll machine embroider on the fichu.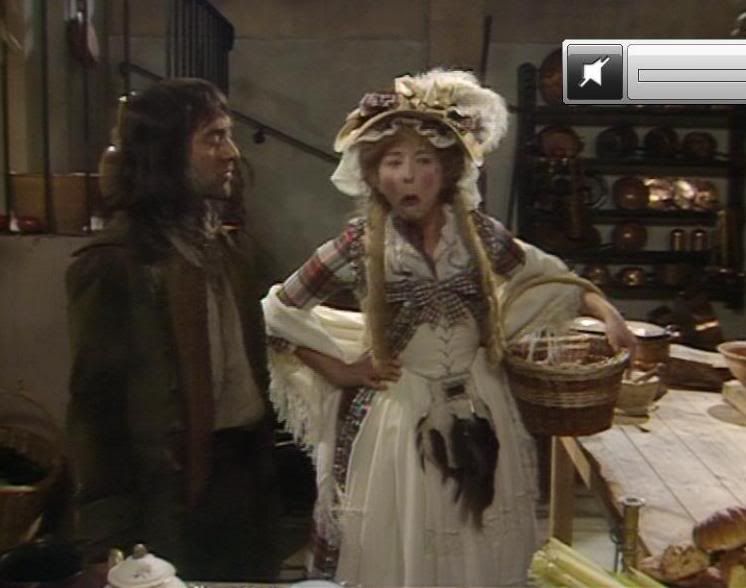 I've also started working on the wig, the one I got from Queensland
was too narrow around the skull - my shetland pony bone structure, and because the construction method of this wig means it wasn't going to be easy to make it wide enough to bring down to cover my hairline. I'd hauled my Nikki Webster costume wig with me in case it would help. It has been stored for 8 years just in case of a second outing, and it's getting one. It fits easily on my head despite based on a similar mesh style, the rows of weft are not only more generous (ie more of them) but also not tightly laid on it. What i did was cut the ringlet section off the poompfy wig and place it on the same spot on the Nikki wig. The bottom rows of Nikki are underneath the ringlet row, but dont show through the ringlets and they bulk out the back of the hair and the shades of blonde aren't so different that it's blindingly obvious.

Oh and I'm not doing the travelling mad Miggsy, so no need to find a sporran or trim a hat. The basket would be useful, but not when it comes to packing for my flight down.