I washed/dried/preshrank the flies print knit and then remeasured the piece and I have 2m of 140cm wide. So more than enough to make the nightie, and have approx 0.5 left over which isn't much use to me. so I had the 'idea' to make a robe with it instead - something I can use at home or when travelling to have a knee length wrapover robe. But I still want a nightie in this style. Actually need it for travelling. Cos no matter how hot it is (and it can be ridiculously warm on this continent) if I'm staying away from home I make sure I'm decently covered even if it's 40C and humid - because I sleep walk.
I thougth about my kitty print lawn - which I'm using for the Decades of Style negligee - and remembered that I have 5m of 150cm wide so enough for both.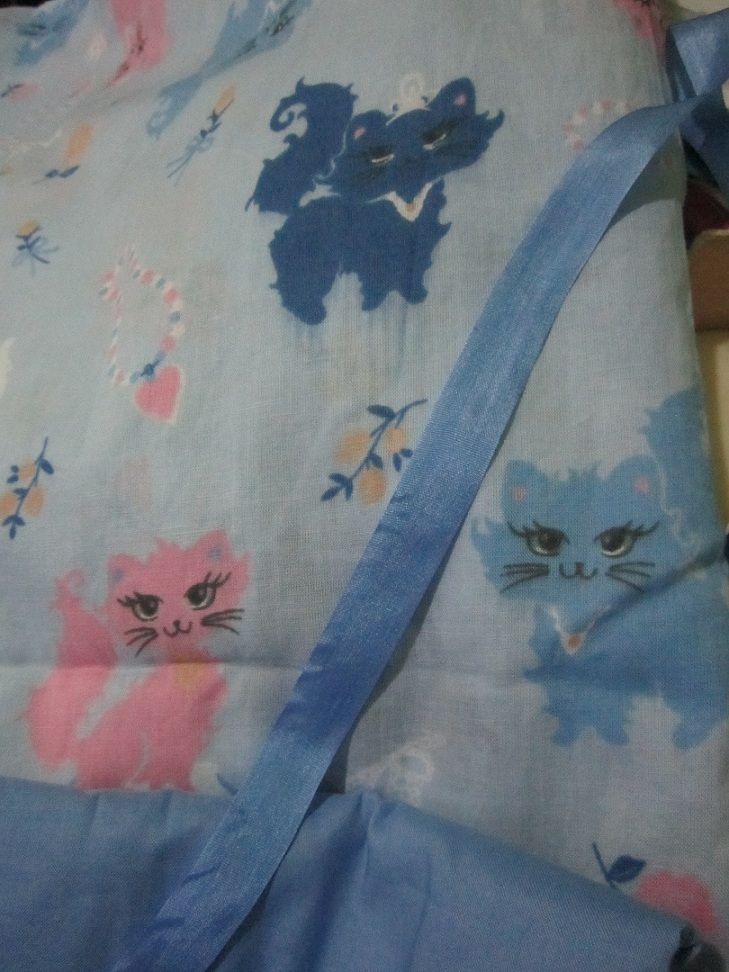 At lunch today I'm cutting out the pattern & doing a rough FBA (full bust alteration) on the bodice pieces and measuring the skirt section to see if it's wide enough for my hips.
Oh, and an update on the red poly (that should have been rayon), they've given me a credit for the fabric as it was incorrectly described. I'll be looking at dress fabrics for summer.