I'm aiming to join in Frocktober, and get a summer dress made - it's mid-spring and 28C today so I really need summer dresses and all mine have worn out.
The fabric I'm aiming to use came from my November 2012 swag of Brisbane goodies - top left in this photo.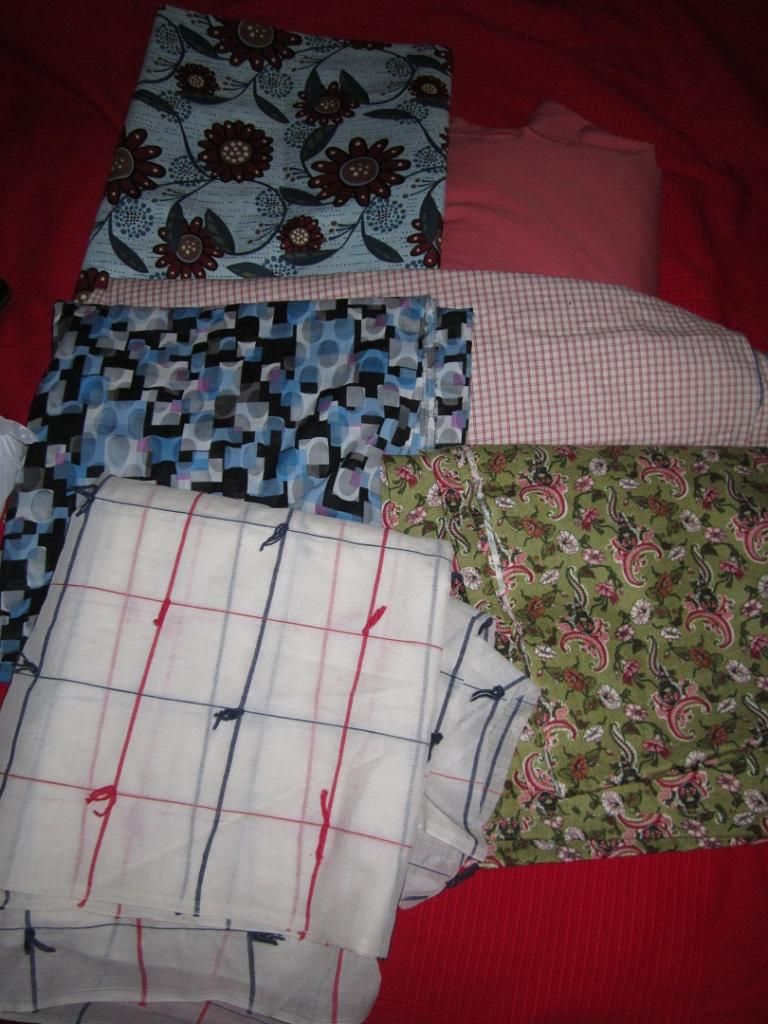 The pattern I'm planning to use for this dress is the one I bought at the launch of The Miss Page Collection in Katoomba last year [July?].
http://www.thetailorsapprentice.com/index.php/patterns/category/1940s
I got the Lilly Rose
I'm not going to do the contrast waist, but may pipe it instead. Also will do 3/4 sleeves, cos short just isn't flattering. Not only do I now have bingo arms but the line drawn across the Acreage isn't flattering.