eed to make a couple of tweaks to it, but yay finished and from stash.
The sleeves are too tight as my alteration wasn't too scientific. Thankfully the wool has enough inherent ease in the weave to get them on. I've also got enough fabric scraps to add a gusset, and I suspect it will be approx the same amount as the bodice needed. So not too awful, just annoying. Also I couldn't find my quarter inch tape to use as the under bust drawstring so I used knitting cotton which doesn't have enough guts to risk tying tightly. So I'll unpick the basting stitches for the cord, and replace it with cotton tape. I'll then whipstitch the seam allowance to the upper bodice so it sits properly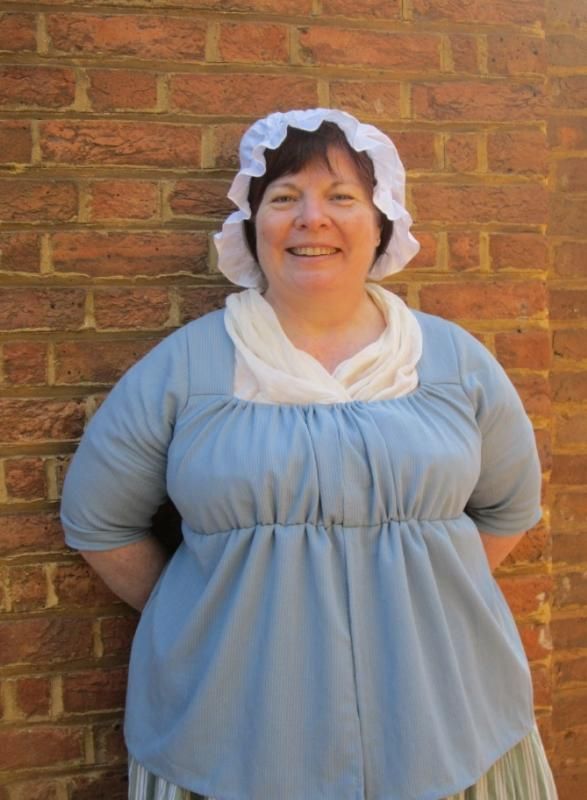 I'm also thinking of being naughty and order 2.5 yards of lightweight wool in yellow from FFC. It's away from my face and a fashionable colour for the time.