eek, I completely forgot to post about the Sunday at Syd'nova.
My long planned hobbit costume finally got to see the light of day. I was even told how cute I was, and got a random hug from someone who was genuinely excited that someone did a background character ... so many want centre stage costumes. Not that I don't sometimes, but usually I pick something I want whether or not anyone else would recognise it.
PoisonedKitty
wore Vanellope Von Schweetz (Wreck it Ralph) a great costume, and comfy on a cold wet weekend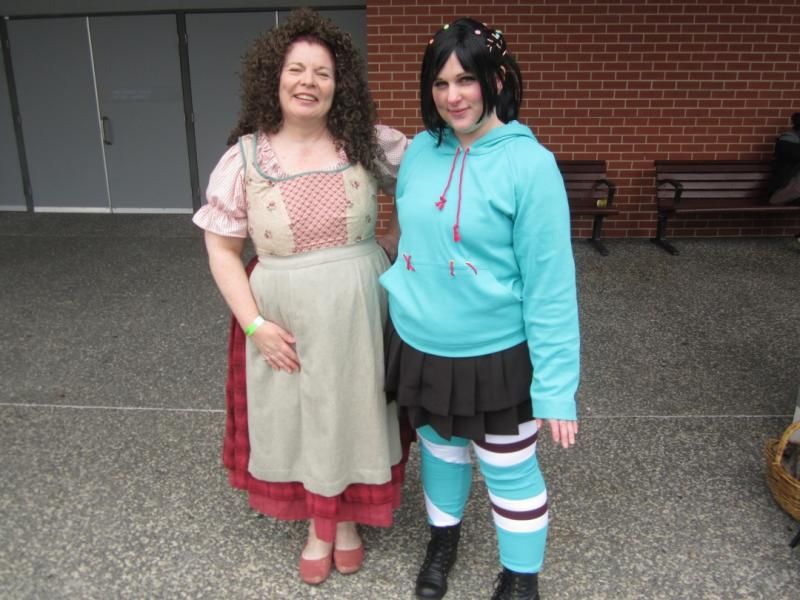 We weren't alone in our costuming choices, there was one other female hobbit and 3 other Vanellopes (2 in the same costume as PoisonedKitty and one in her dress).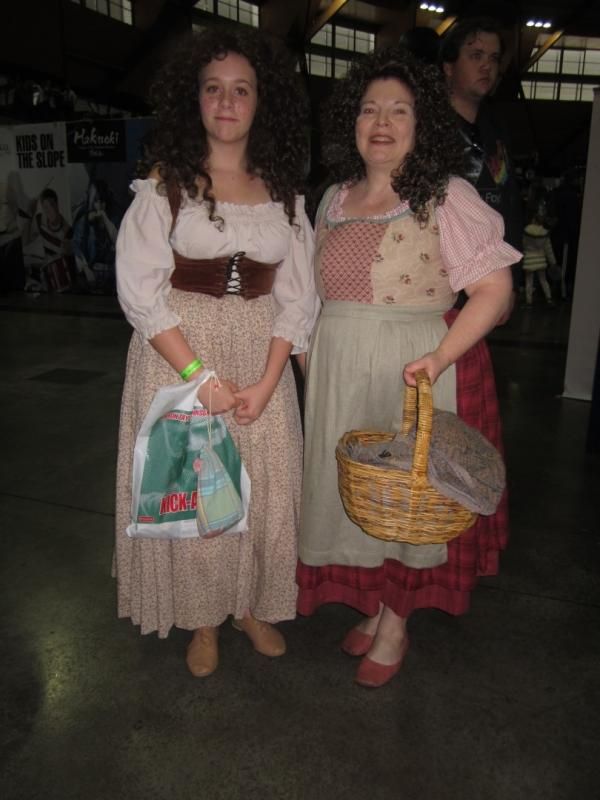 a couple of my friends also in LOTR costumes :D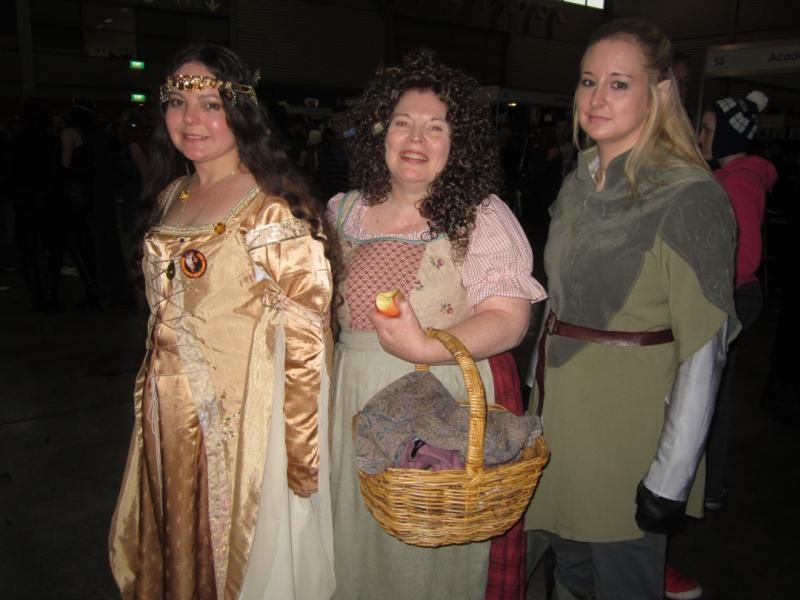 a couple of other friends in Doctor Who costumes -
luv2costume
made a brilliant Cat Nun/Nurse (Dr Who) and her husband is as the 4th Doc. craftee is one of the brides of Venice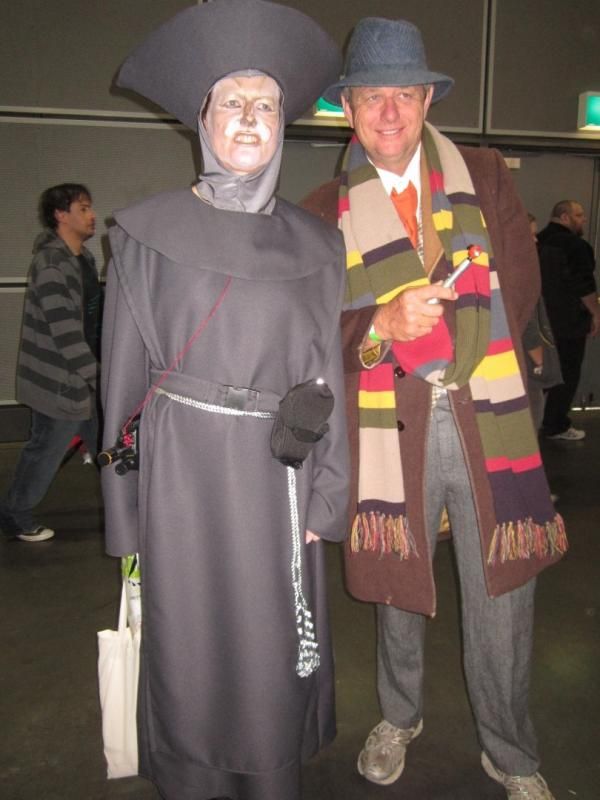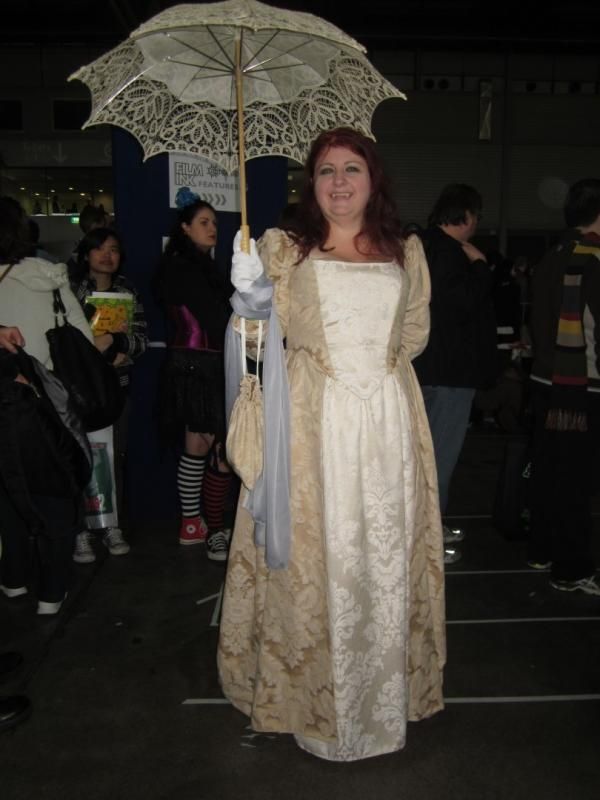 Now we're onto people I don't know but loved their work.
And during the day we met some sybilline sisters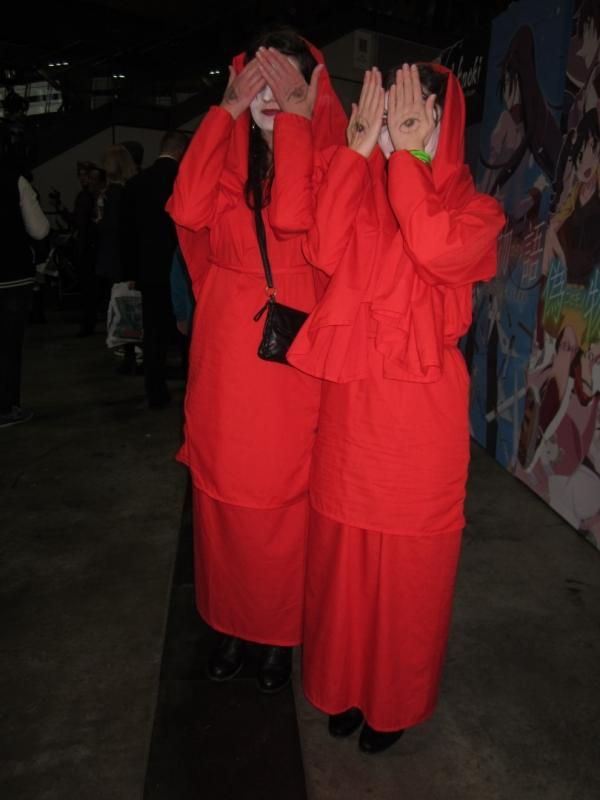 There was so much diversity, and although I've never seen a single Jay or Silent Bob before, this time there were 2!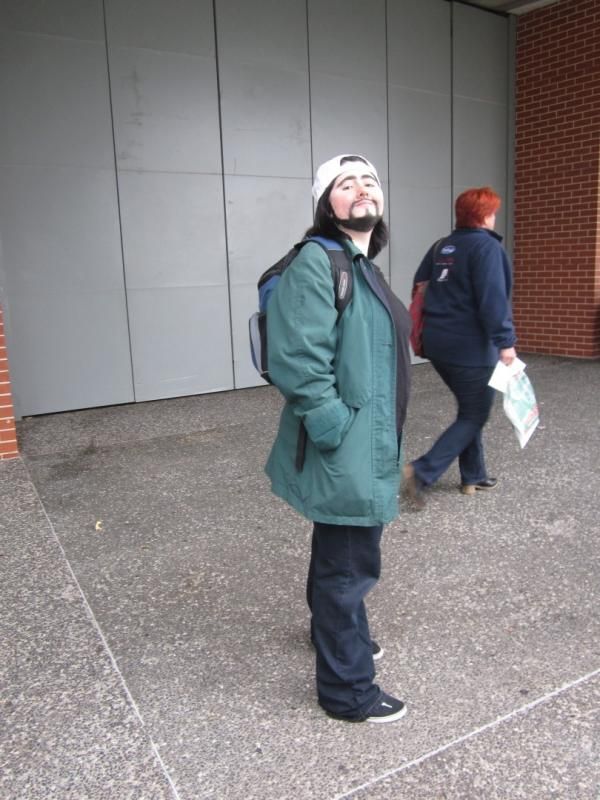 Sportacus! I squeed & ran after him, and I think he was shocked to be fangirled by a woman old enough to be his mum. LOL And this Edward was great, tho how endured the day I'm not sure.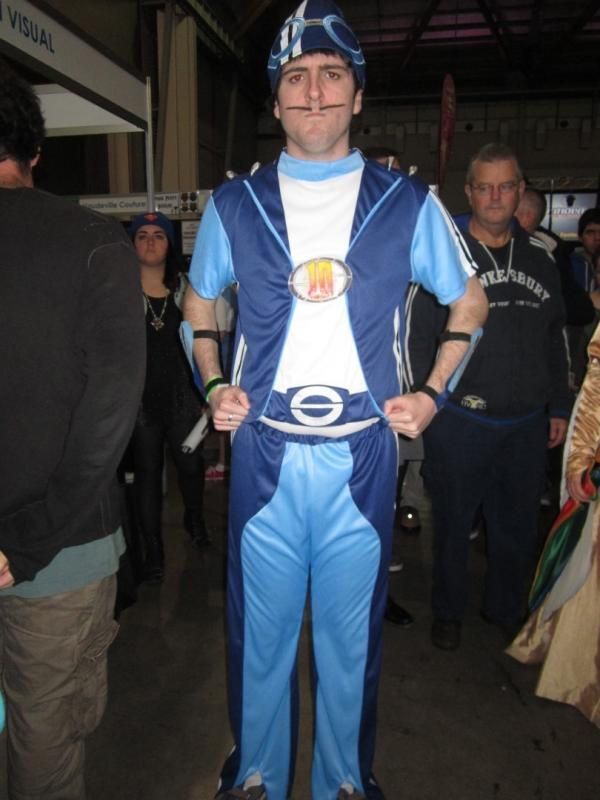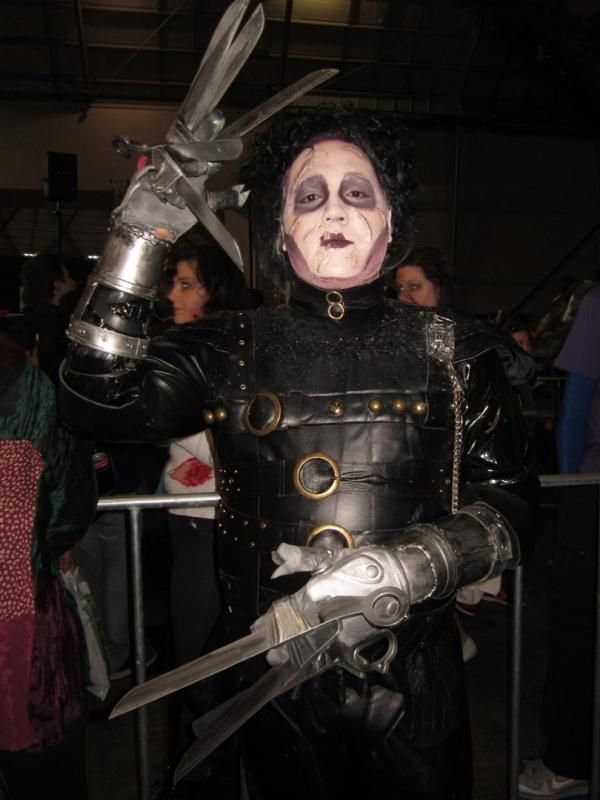 Of course there was Disney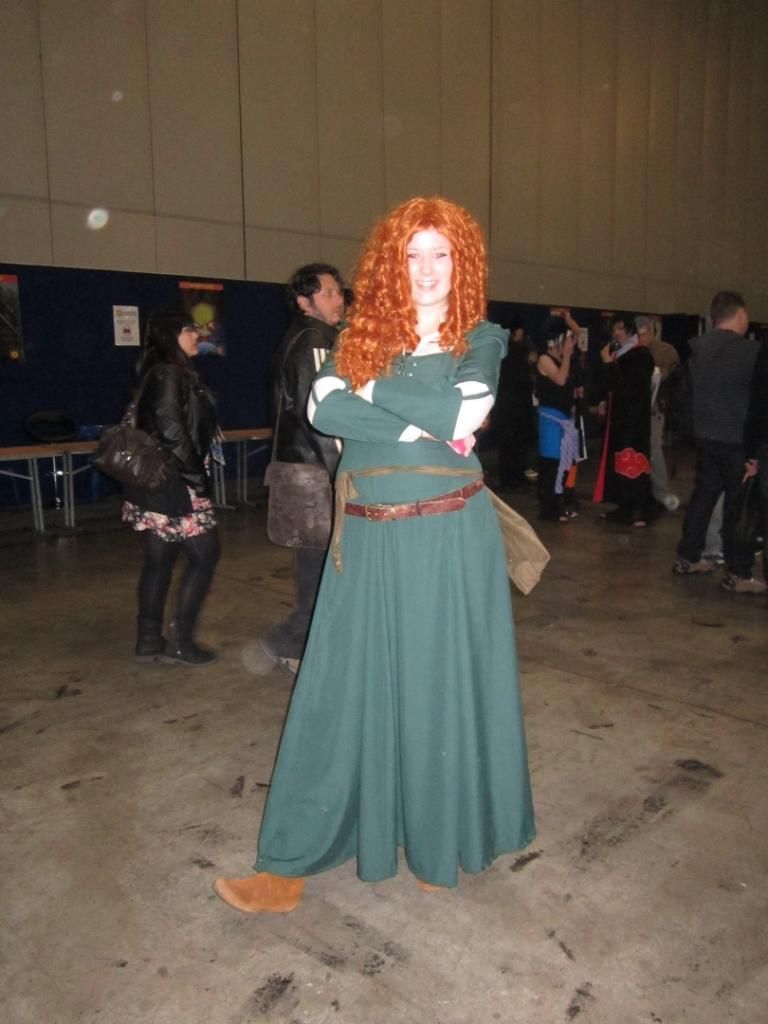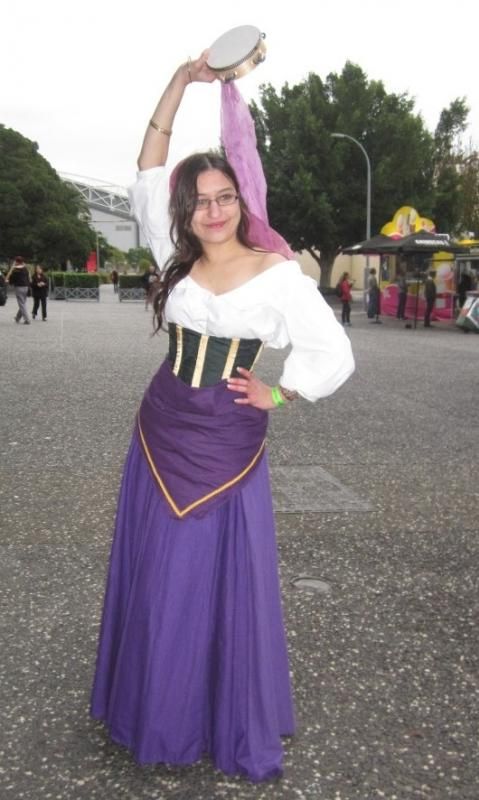 And this guy's friend appeared disappointed that it was the Green Arrow photo I wanted (the mate had his shirt off & was painted green). and family costuming! Matrix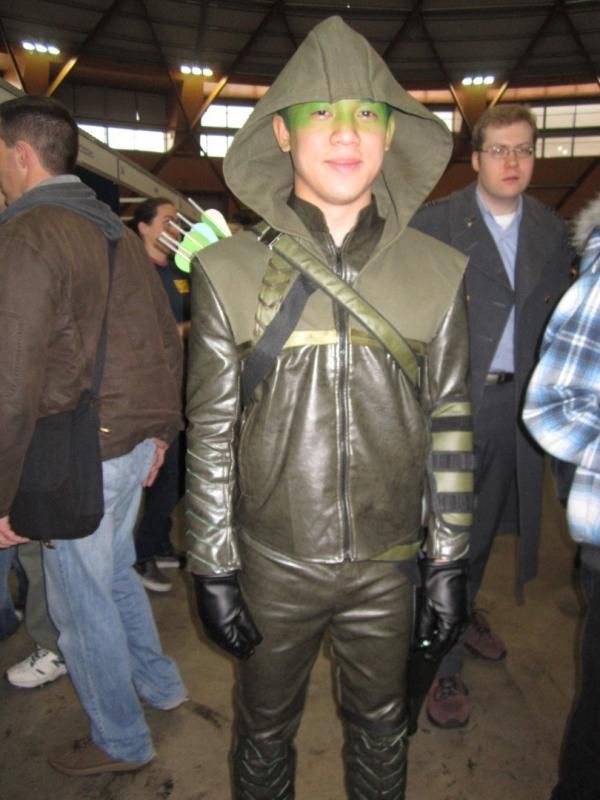 And the leashed zombie Poison Ivy + the Joker stayed in character all day! Amazing from my perspective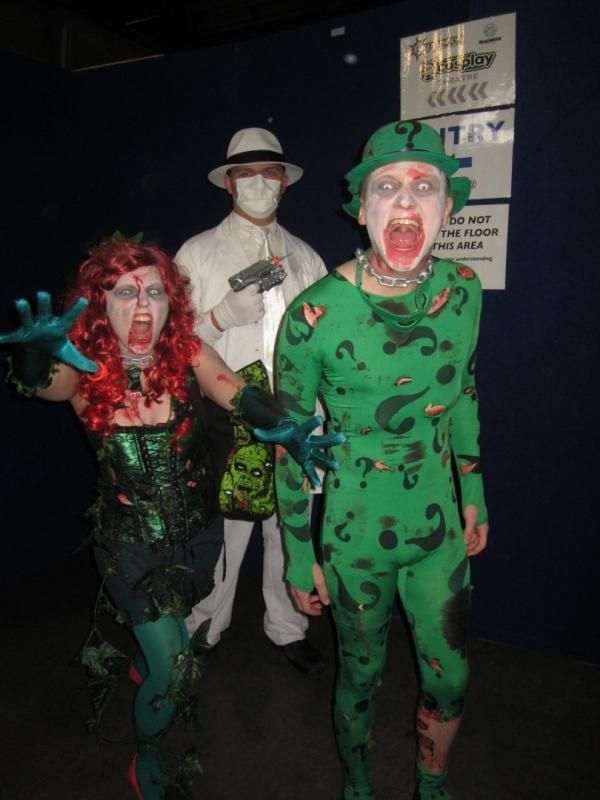 And cos I have to share a pic of me with as many of my peeps as I could, I've saved it for last