Some long term planning here, well August this year. I'm going to
SMASH
, and I need to upgrade my Ma Dola (from the movie Laputa). It's now hugely big for me, which is a good place to be unless you want to wear it. I'm going to make her skirt version as I overheated in the britches.
Though I'm not sure if overheating was cos I used a stretch woven as that was the stashed fabric in the right colour. Which isn't that of these screencaps. The standing one is darker as it's night-time, and the one below is just wrong.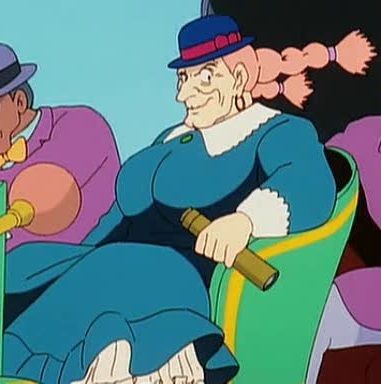 I need to watch the film again to check her skirt length. I may make a corded petticoat if it's a shorter skirt.