Perhaps nemesis isn't the right word but so far with my dresses, finding the right button (or even a good enough button) has been a challenge.
It used to be that matching thread used to be the challenge but this year it's the buttons. The raspberry dress was a shocker. The navy of the dress was impossible to match. Ditto the strawberries and though green buttons were the best choice to make the collar not seem out of place, they were really hard to find. I wasn't convinced they were/are exactly the same green, but they work so I'm happy.
Mermaid buttons, not too hard but the fabric grey isn't the same grey as 99.99% of the buttons. Even the March dress buttons are niggling at me. Black is too contrasty, the vintage white ones feel the opposite but will likely be the ones I use. I might still end up making covered buttons of the microdot.
The cocktail dress - aiyyy. Navy, who knew a different navy would be just as hard to match as the strawberry dress. Pale creamy yellow - I found a single one on Satuday, as in one button left in the tube, and it was cracked. I ended up buying a couple of green buttons, as they were inexpensive and work when I wasn't considering green for a while. That they're not a solid green helps. If I find the holy grail of buttons for this fabric then I don't mind a couple of buttons for waistbands etc.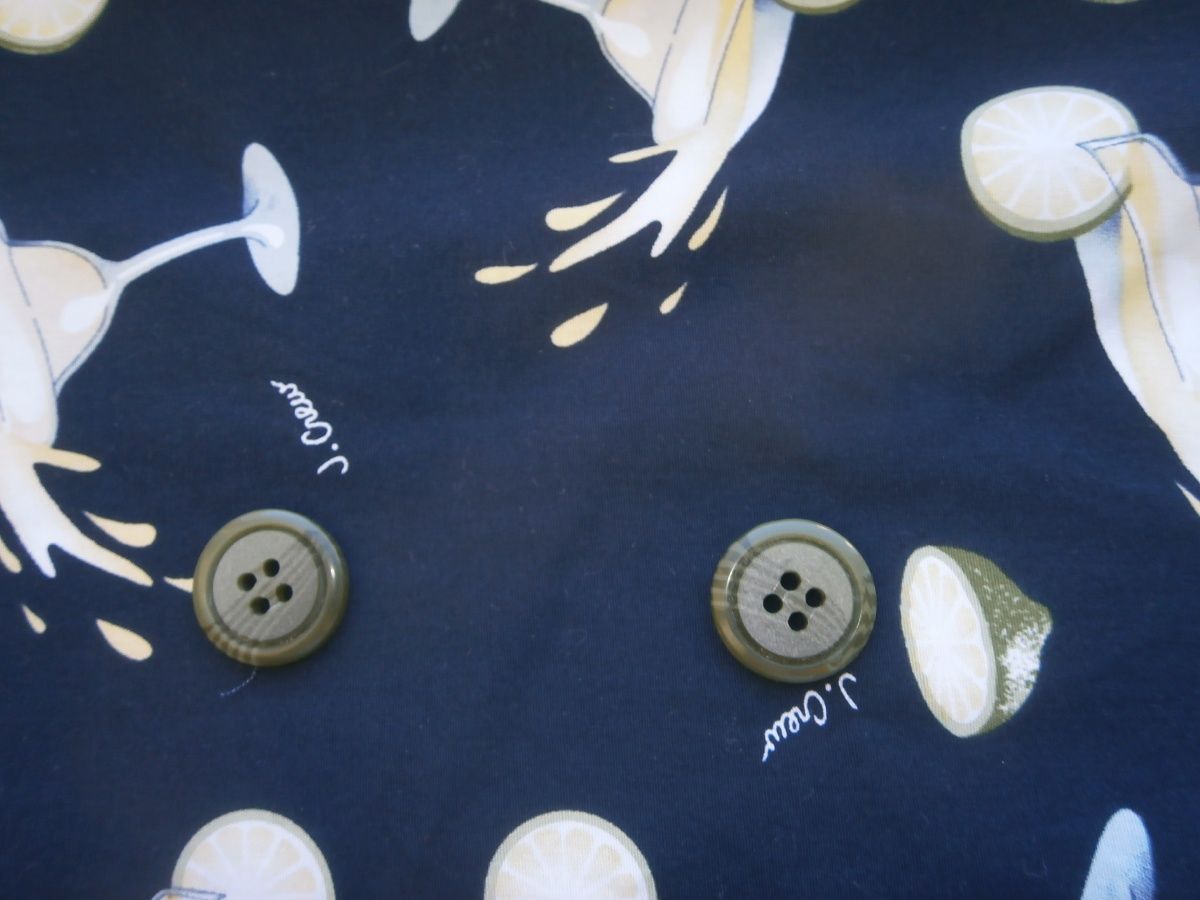 I always sew a spare button into the side seam allowance, so that it gets laundered as often as the garment. After once losing a button, and getting the spare out of the button box it was obvious that it had faded/changed a little. Enough for the perfectionist streak to be uncomfortable using it and to motivate me to stitch the spare button into the side seam. Given my dislike of hand sewing, that's how you know it really bothered me back then.
I need to look for buttons for the lobster dress, so maybe I'll visit the Newtown button shop on Thursday next week.