In my mind I've got a loose plan for the order I think I'll use the fabrics, and the pattern I'll use with each. Except for me plan sounds too close to rules and as said by Captain Barbossa of the Pirate Code these are more what you'd call guidelines than actual rules.
I do have some self imposed deadlines for a couple of fabrics. The retro nautical print slated for
December
has to be used before I go to Canberra in late Dec/Jan to see the Versailles exhibition. That was the actual rule I imposed so that I could buy it (photo below). I don't want it stashed and I promised a bestie that I'd use it by then. This week I ordered a 5 yard piece of large scale red lobsters on black cotton to make a dress that I'll wear to see the B-52s in concert later this summer (can't remember the February date right now). I'm looking forward to wearing it long before the concert though so I picked
November
because right now the mermaid, martini and vintage blue/green cotton have an emotional priority.
In brackets after the month, print & pattern are fabric amounts and when I bought them. EG 13Q3 was bought in the 3rd quarter of 2013 (between July-Sept).
August
- Inky Martini, frankenpattern B9796 bodice with AA4571 (8m of 150cm, 14Q2)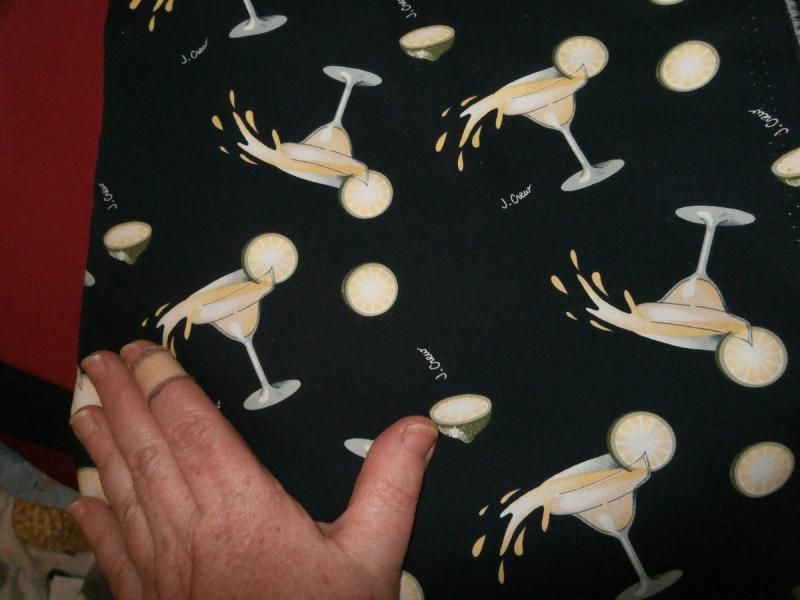 September
- Mermaids, AA4571 (4.5m of 112cm, 16Q1)
October
- vintage green/blue abstract, AA4843 collar on AA4571 (5.5m of 90cm, 16Q2)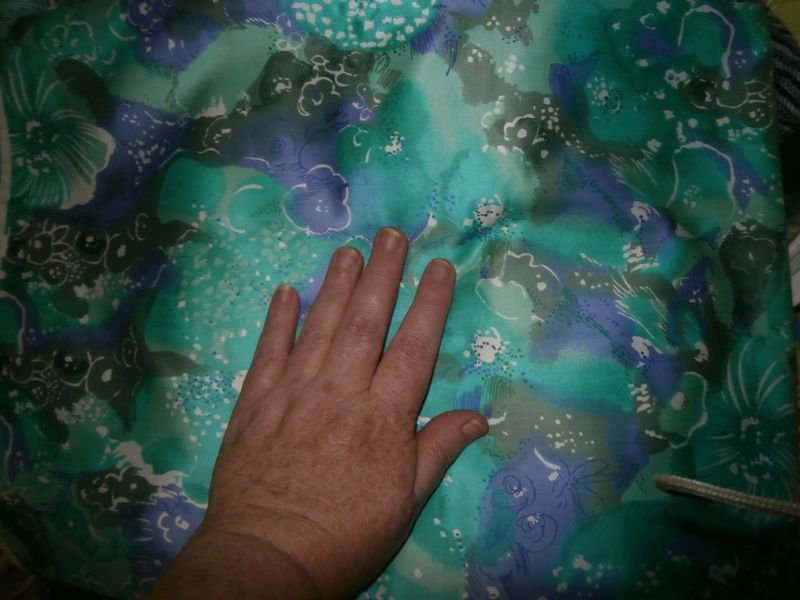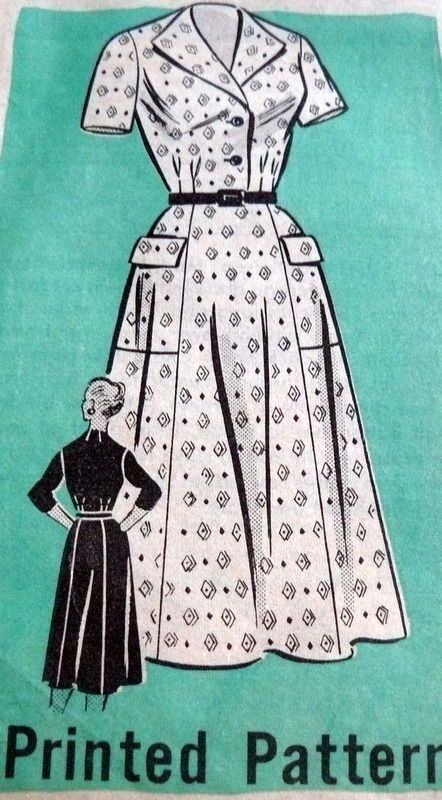 November
- red lobsters on black, AA4571 (4.5m of 112cm, 16Q3)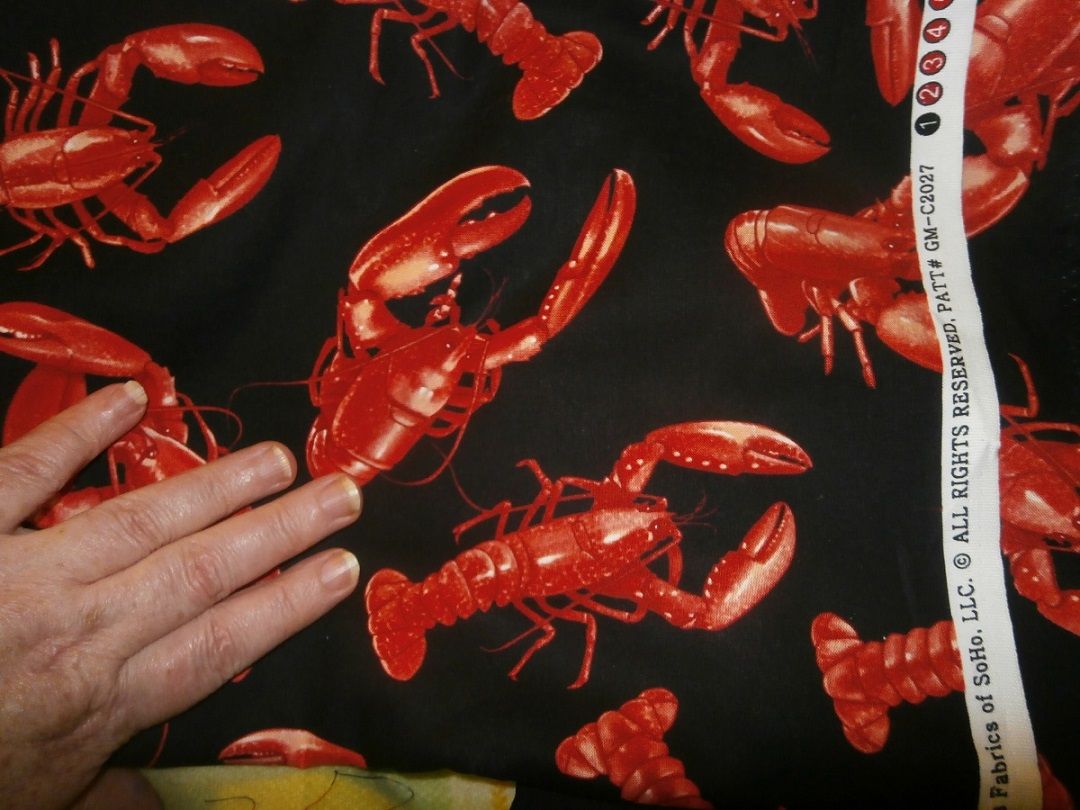 December
- retro nautical, bodice 4803+skirt4571 (4.5m of 112cm, 16Q3)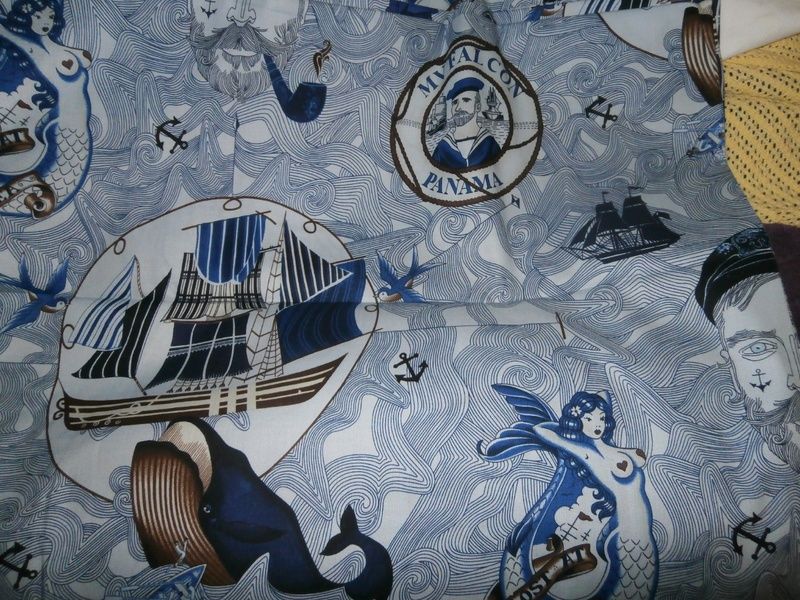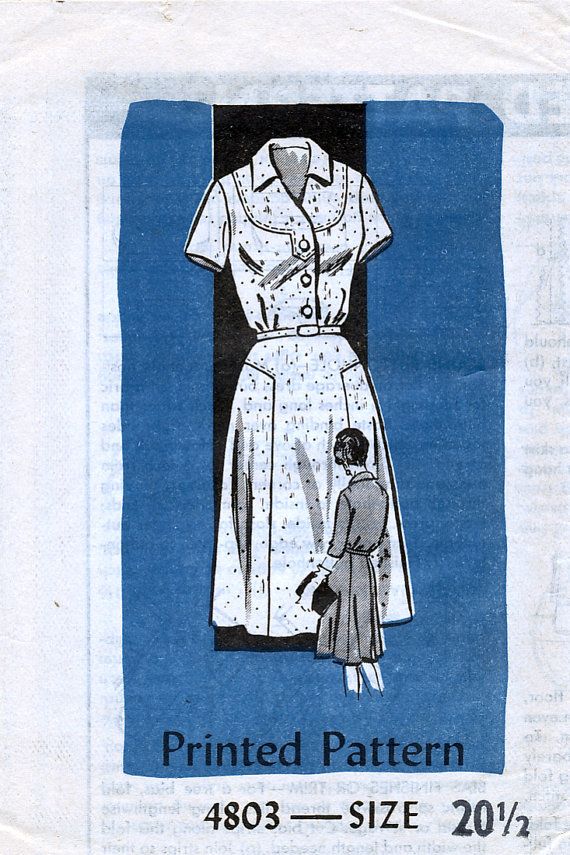 January
- brown with mint, NY 1930s wrap dress (4.0m of 150cm, 14Q4)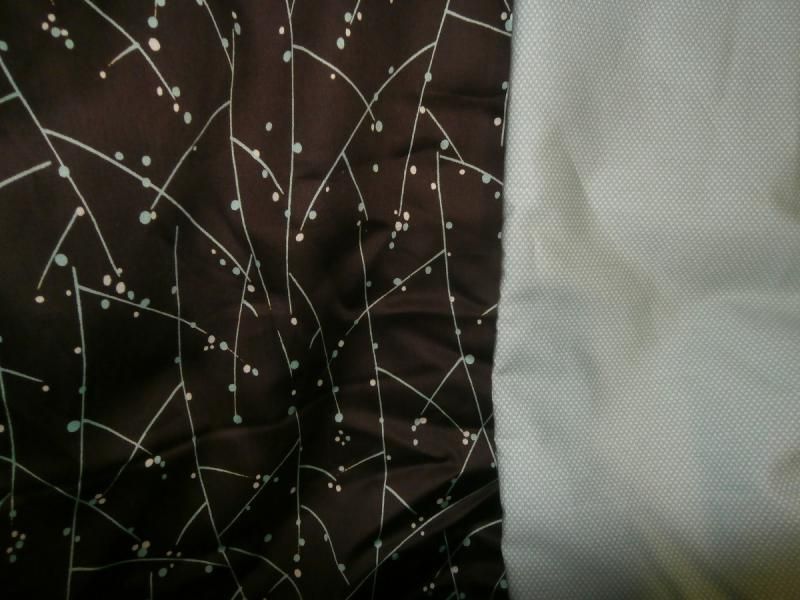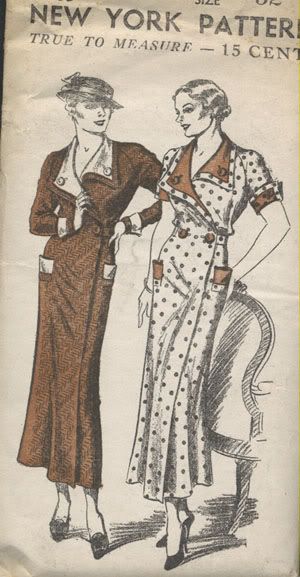 February
- vintage maroon floral, AA2163 (5.5m of 90cm, 16Q2)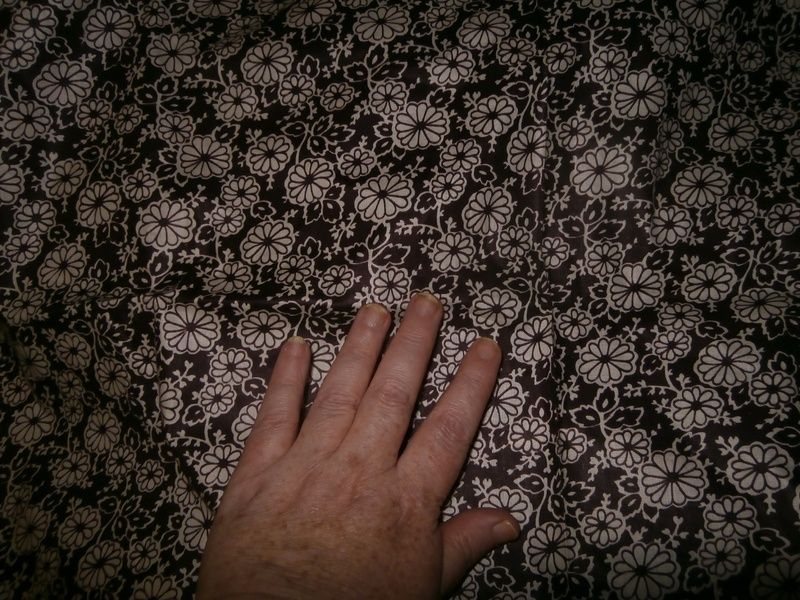 March
- grape/purple splodges, AA4483 (4.0m of 112cm, 13Q3)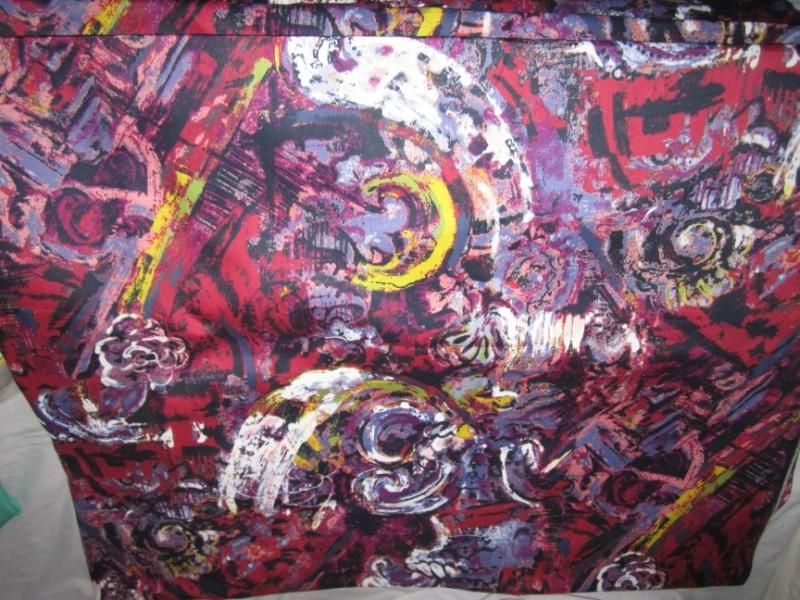 April
- teal flowers on black, MO 9030 (5.5m of 112cm, 13Q4)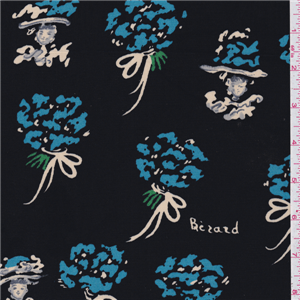 Most of my dress lengths are more recent purchases - recent compared to the bulk of my stash. Partly because when I first thought about making a couple of dresses I realised that I didn't have much in the way of dress lengths in the stash. In fact at the time, I literally had hundreds of metres of fabric but only two pieces long enough for a non-costume dress. Plus the long in progress before being tossed Lilly Rose dress. I'm sad about having to toss that but it didn't fit and was a series of one mistake after another. I think that even if it had fit, wearing it would only be a reminder of them.
Back on topic, I gave myself the option to buy a couple more pieces and the impulse to buy was under pretty good control until I got my Dress a Month idea. Of course I then had a couple more purchases to replace those I'd cut out and *boom*. My job uncertainty hit and the mojo did a runner.
If I include (and I should) this year's January dress that is barely started, then I have 10 dresses to make from fabrics I already own. No more buying dress lengths until I've 3 more dresses in my wardrobe.