I'm enjoying wearing my new dress to work as well as
my wonder woman inspired dress
, so am rethinking the plan to make up the mermaid fabric next.
I have an 8 metre length of 150cm wide inky dark blue cotton with a cocktail themed print - lime slices, martini glasses - that I can probably wear on a more casually dressed Friday.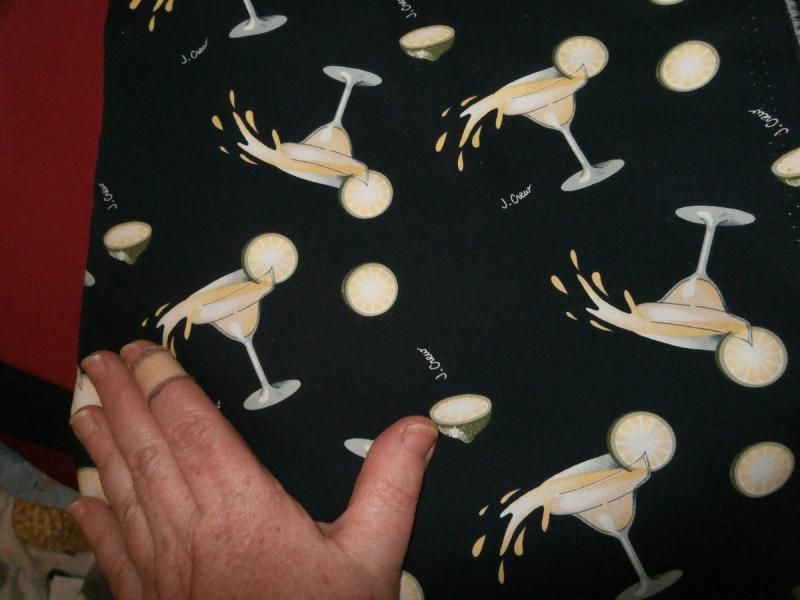 So I think I shall do it. I'm going to frankenpattern with a different neckline/collar on the same pattern as my strawberry dress. Time to preshrink it so that i can cut it out soon.