I may have taken sewing more slowly than ever in my life before, but I had made some progress with my March dress also. I was waiting to see if the sleeves fit the strawberry dress before cutting out these sleeves, and I plan to add an appliqued pointed black cuff (except it's not a real cuff) to them to echo the collar.
The darts & seams are done for both bodice and skirt, and the facing/collar just needs the edge overlocked and to be attached. So first I need to change the overlocker threads. UGH. I intend to unpick the side seams and split the single side bust dart into two as it was too large in the strawberry dress but the zip was already in and I'm telling myself that I've seen worse in RTW and I can't see it unless I look in a mirror. (Yes I may go back and fix it, double-plus-ugh.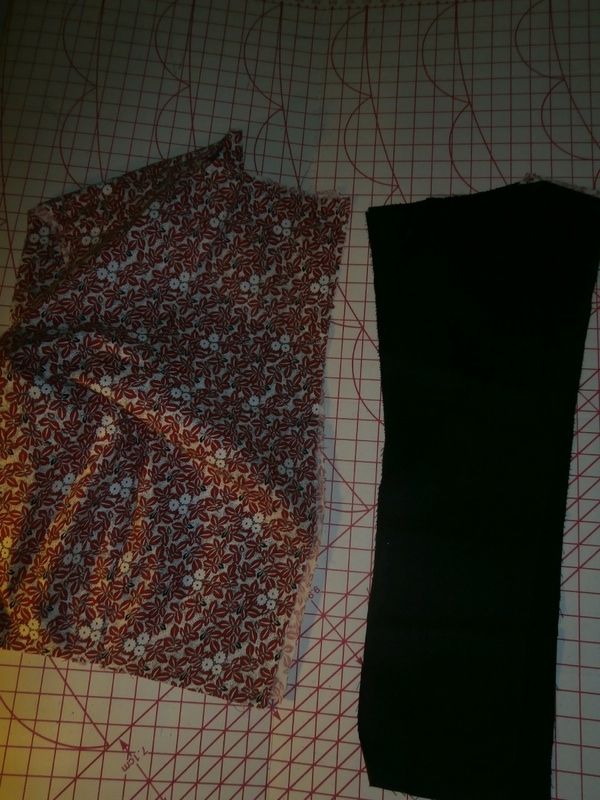 I have two types of black buttons in the stash and don't particularly like the black, I like the dotted textured design, as it hints at the dotted background of the print. But they're a bit nothing, other than that. I think white buttons isn't quite right either.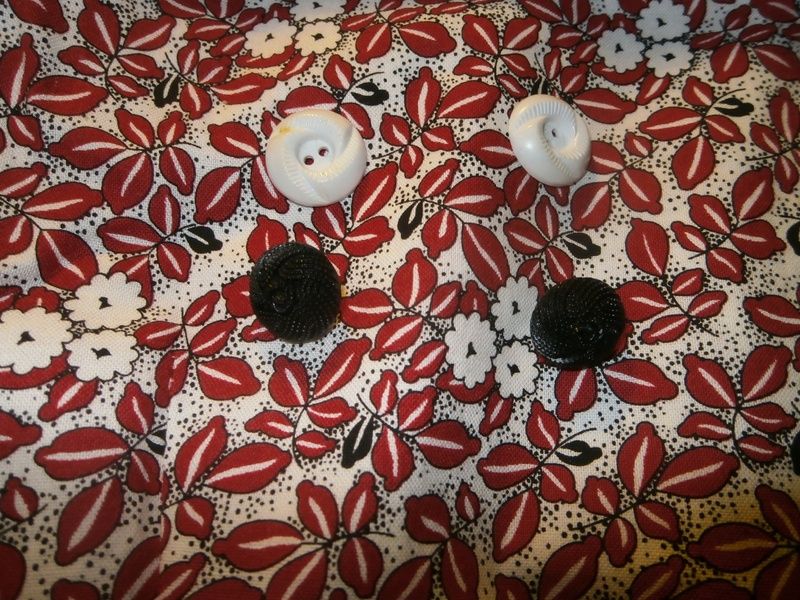 The glitch that niggles, but I know I'll learn to live with it is that when I went to cut it out I suddently realised that the fabric had a single direction print. I was so very careful to make sure to lay all the pieces in one direction, and thought I'd nailed it until sewing the skirt together. First I cut the bodice out, then the skirt side fronts & side backs. They all fitted with the fabric folded in half selvedge to selvedge. The centre front back & front fit with the selvedge folded to the centre of the yardage. What I didn't notice as I picked up & shook the fabric and then carefully made sure that it was centred carefully was that I'd turned the fabric around, so the CF & CB pieces are cut in the wrong direction. I tried to remind myself that we've become more fastidious about pattern matching than the past (look at some museum collections online if you don't believe me) and that the phrase 'cutting your coat to fit your cloth' once had a literal meaning. So no beating myself up about goofing this, though I'm also going to make sure I cut the sleeve out in the correct direction.
If I'd had the fabric for several years and handled it plenty of times without noticing, fingers crossed it's only other sewing people who'll notice when I wear the dress.