Yesterday I finally finished my February dress ... it's not perfect (bust dart hell!) but it'll do :) I'd made covered buttons of the strawb print and I should have used the green collar fabric instead, because the card of green buttons that I grabbed months ago on sale as a guestimate at colour matching are what I ended up using. I'd thought the green buttons were a bit too big (20mm wide and my covered buttons were 15mm) however they were the right size and tied the collar in with the fabric, so thank goodness I grabbed them.
I meet my friend Colleen to catch the shuttle bus from Turramurra Station to the 50s fair that's held every year at a historic house, Rose Seidler House. It's usually held on the last weekend of August, so usually the same weekend as the costume ball in Adelaide. The previous year that I didn't go to the ball was when my knee was still in the do-not-bend phase after the tumour removal. So this is the first year I could go to the 50s Fair. Mind you this year I'm not going to the ball anyway so could have gone to both for the first time. Enough rambling onto photos! (and apologies for not noticing the collar wasn't laying properly all day!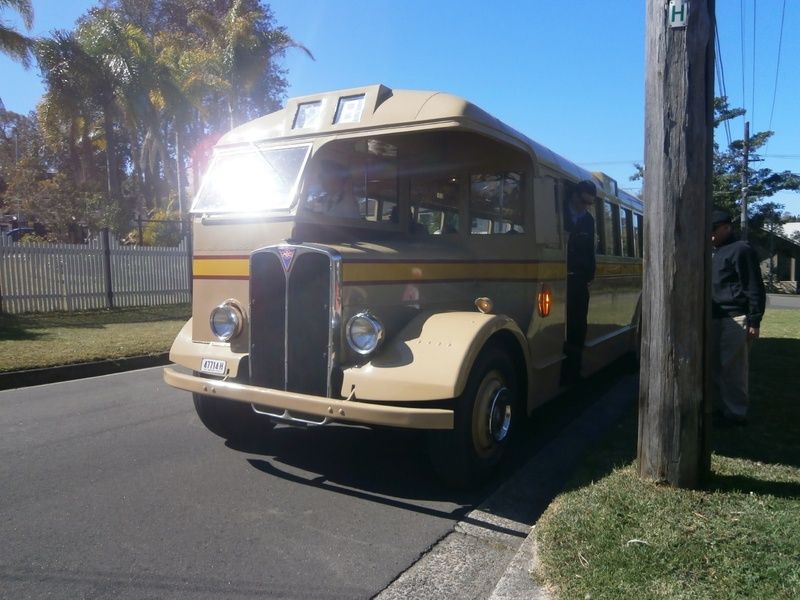 We didn't join the coffee queue early enough so skipped it when it got longer than my desire for a luxurious 2nd coffee. Looked at all the pretties on sale in the market area - jewellery, umbrellas, teatowels etc and we forgot to take photos of other people.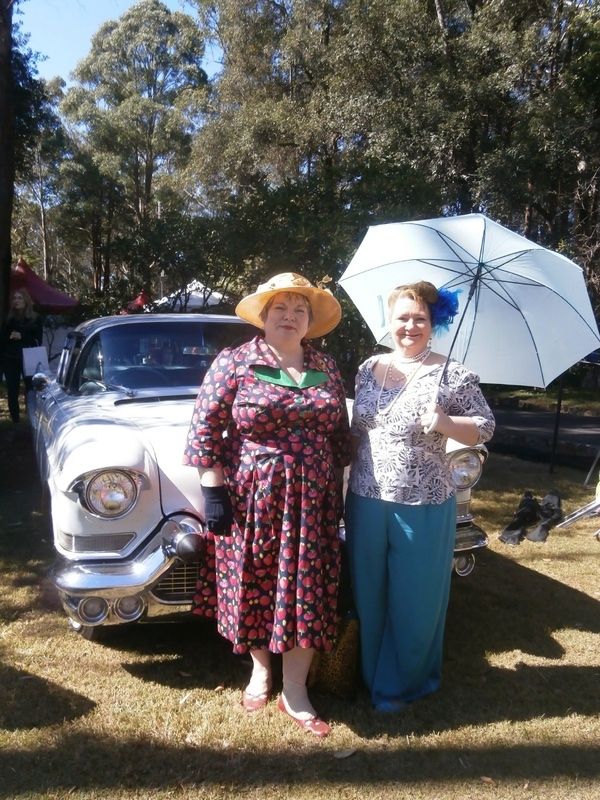 The grounds are fairly uneven, and the food wasn't me-safe, the only picnic areas being on the ground for so many people on a non-domestic lawn site. It's more a hillside native bush environment. We ended up taking photos with some of the cars on display in the closed off road and catching the bus back to Turramurra for lunch & a great chat.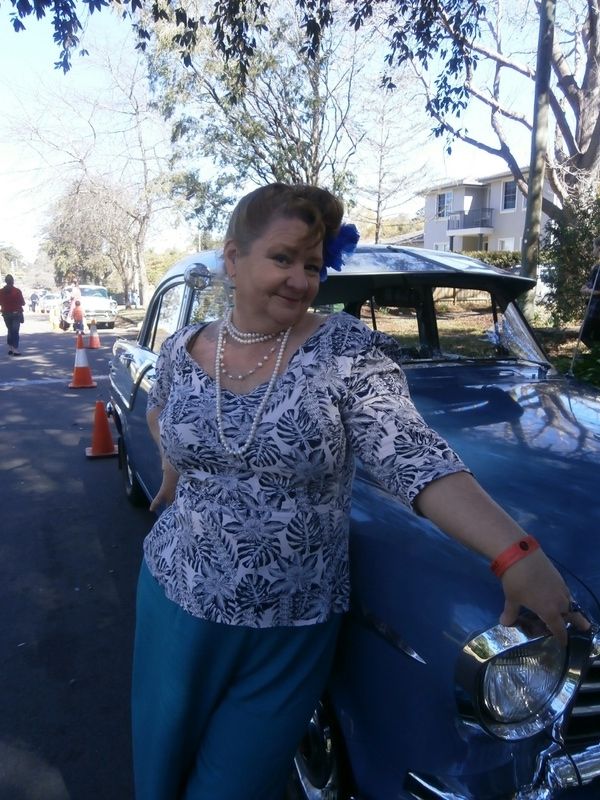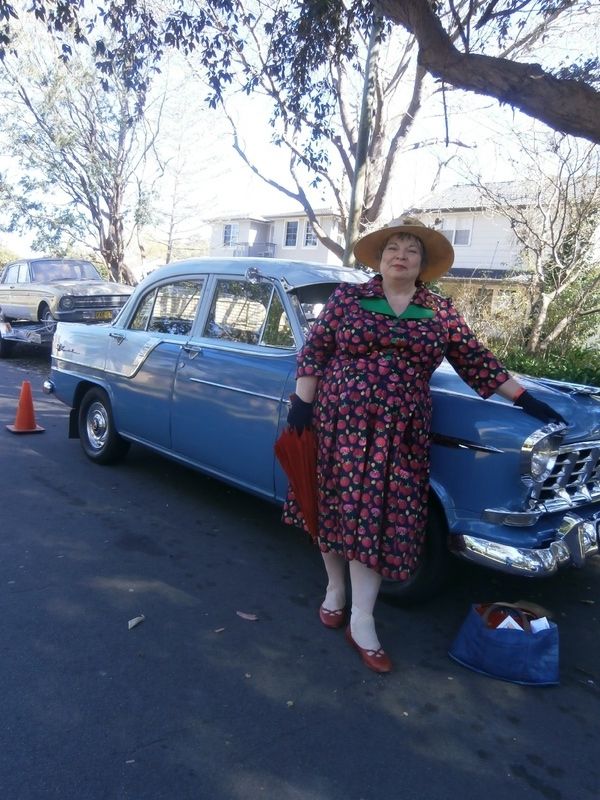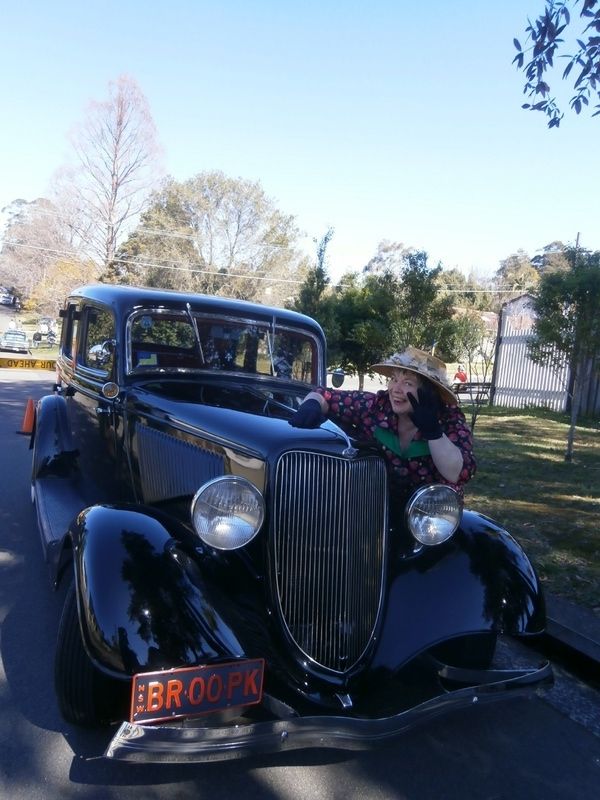 I'm not sitting on the car but balancing on my left leg (foolishly cos I upset the ankle/foot in my 3rd strain in a month)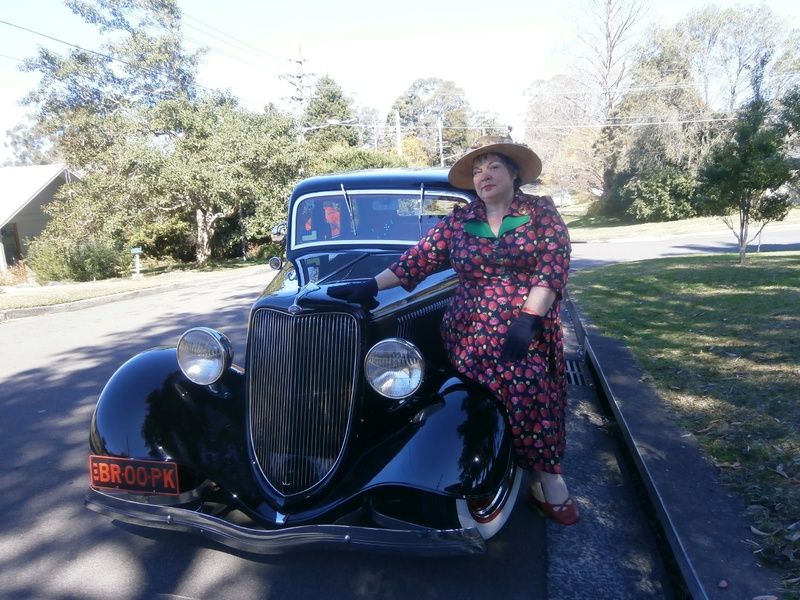 and they didn't close the back door on the bus ... and of course we sat at the back seat both trips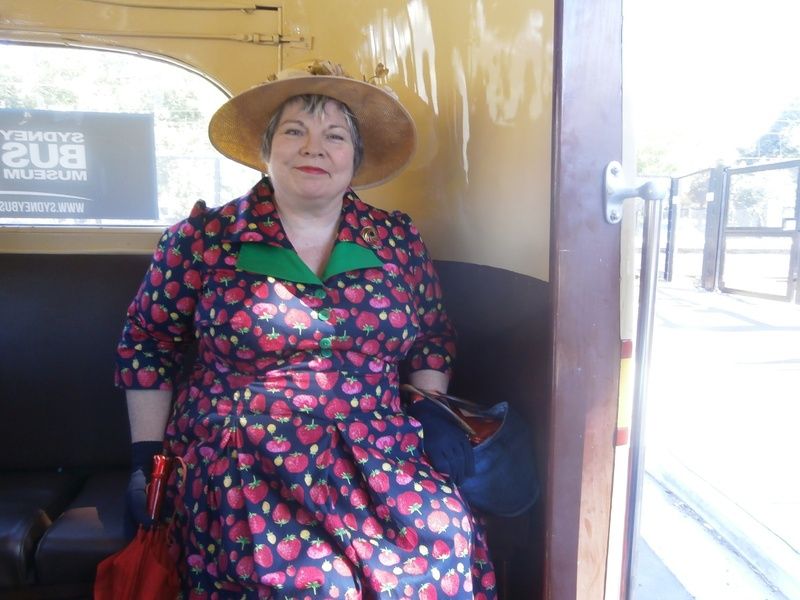 I'll use this pattern again with my mermaid print ... and I'm excited to cut that out this week as the August dress and also finish the March dress.
I'm selling the gap between March & August as hibernation due to work stress.