I felt a little foolish on Saturday at the shop as I looked for zips for the mermaid dress, when I found that I very much do NOT like the tape on the new stock of Birch zippers. It felt horrible, and just like mugs or cups or fabric if I don't like touching it then I can't buy it.
I also wanted a darker grey than available , so I was hopeful that my stash has something suitable that isn't invisible. Or as it's a side seam zip, anything dark grey will be better than pale grey.
My tub of zips (top of this trio) is a little ridiculous in size but useful.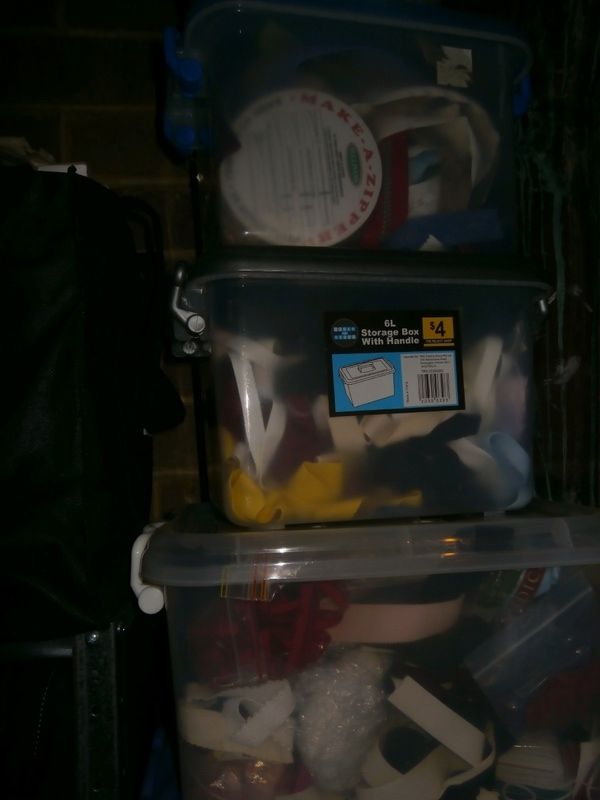 Sadly not useful enough in that the only long enough suitably dark gray is an invisible one that I've harvested from a worn out garment (still attached to a scrap of waistband). Next best is a purple slightly too long at 40cm or 16". It looks bluer in the photo than in reality where it almost matches the purple mermaid tail.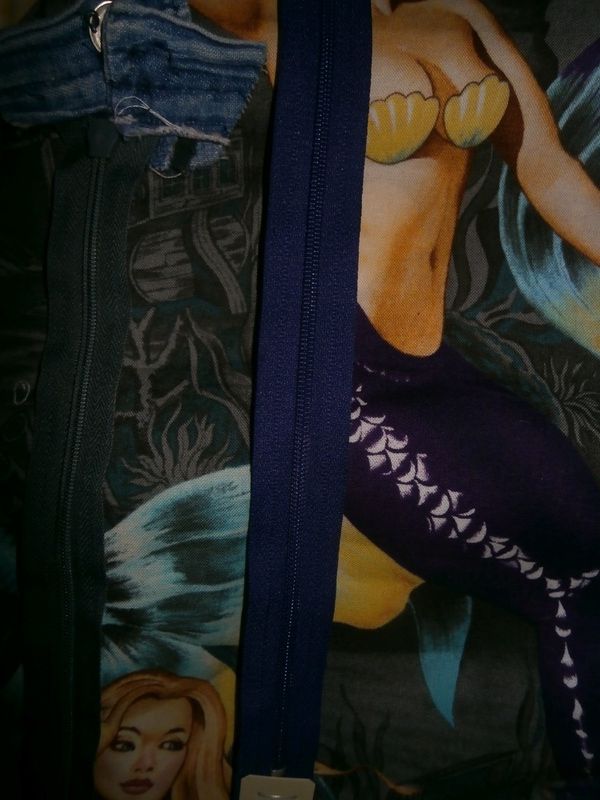 If I can't persuade myself to use the purple zip then I'm checking the usual suspects of Spotlight or Lincraft. Failing them, a trip to the asian owned fabric shops in Marrickville or Hurstville seems like a plan. If that doesn't work, then I'm considering ordering one from
Zipperstop
. It feels a little ridiculous to consider it, but as I know someone with the colour chart at least I know it'll be dark enough.
I've already preshrunk the fabric