My friend held her superhero themed birthday party yesterday, and I got my dress finished in the squeak of time. I still want to tinker (a couple of seams are a little puckered, and it needs small shoulder pads).
On the bus there I rememebered that I have a vintage 40s hat in red wool that would be great with this, or I wanted to make a rockabilly style headband but didn't get there in time. Anyhoo, on to my dress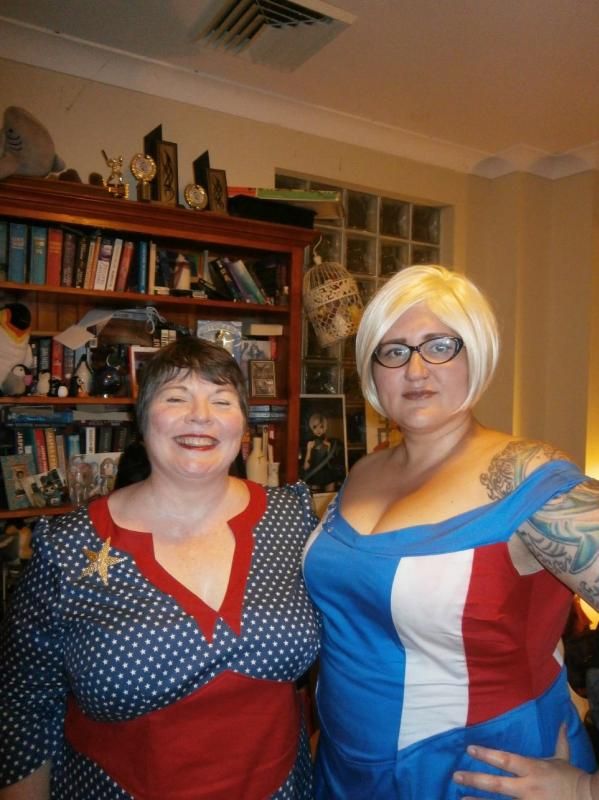 I'm dog minding for friends and forgot to pack the right shoes for this, and despite going home for some forgot to put them into my bag.
I altered the neckline and made that up on the fly. Originally I wanted a W shape but thought it wouldn't work and went for a deeper V - until I realised the V would meet the waistband, and that wasn't the look I was after with such a narrow band.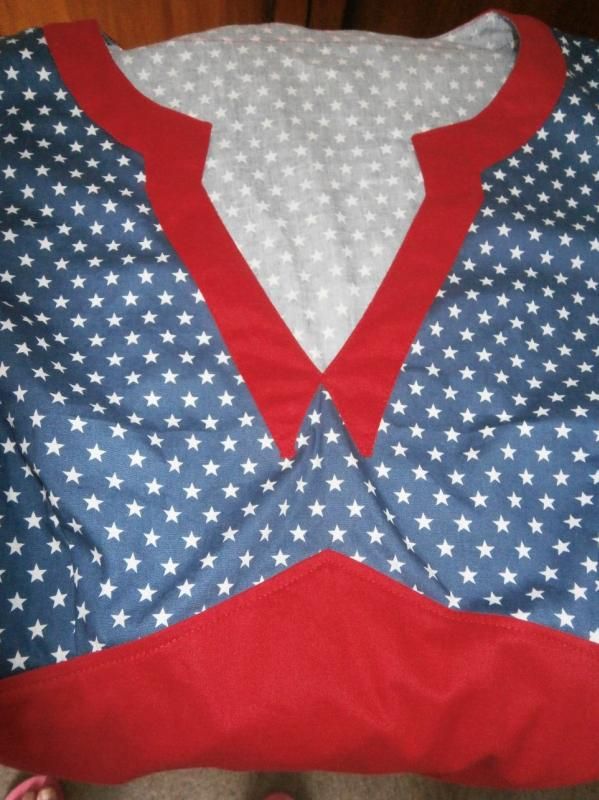 and I was so excited to find an affordable massive gold star brooch on ebay. As idea of scale, I take size 9 gloves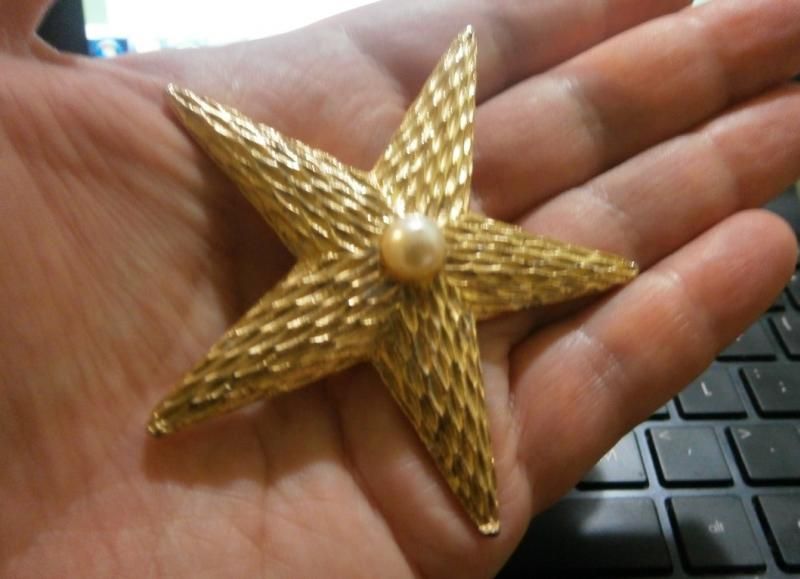 Oh and a full length pic -- which I've borrowed from Dee