It was the pressure of the foot that was severely out of wack. It took 2 days, 1 bottle of wine and multiple readings of the manual to even find this would make the fabric gather while the tension was otherwise correct.
According to the manual the front edge of the screw thingy should be 1mm below the surface of the overlocker cover. On mine it was 1mm above and as I have no memory of doing that I'm a little baffled. Technically it's possible I did it while sleepwalking, but it's unlikely.
Anyway, after switching thread types; cleaning out any lint; rethreading from scratch many times; adjusting the differential feed; and much bad language and glasses of wine I had success.
I got the UFO skirt overlocked but the zip isn't in it yet - lets not rush these things ;) I also cut out the next purply skirt in the same fabric. (one on the right, it used to be pastel pink.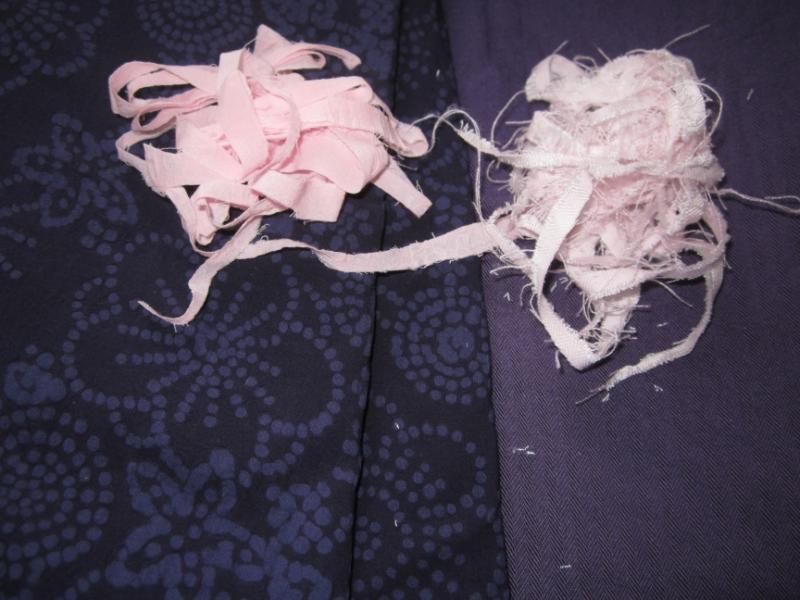 For the purple I'm using a Burda World of Fashion pattern - from the December 2004 issue. It's #148, and though it was drafted as an elastic waisted skirt, I definitely changed it to darted with a side zip.