I'm starting to plan for my Game of Thrones costume for
Syd'nova
, and I've decided to go with Catelyn Stark and her blue-green dress. I've already ordered a dark auburn wig, and will be getting a slightly longer also dark auburn wig to combine.
Although my dress will be linen not silk, the close up pic I found isn't a full body shot. I have 2 pieces of powder blue linen that I'll dye.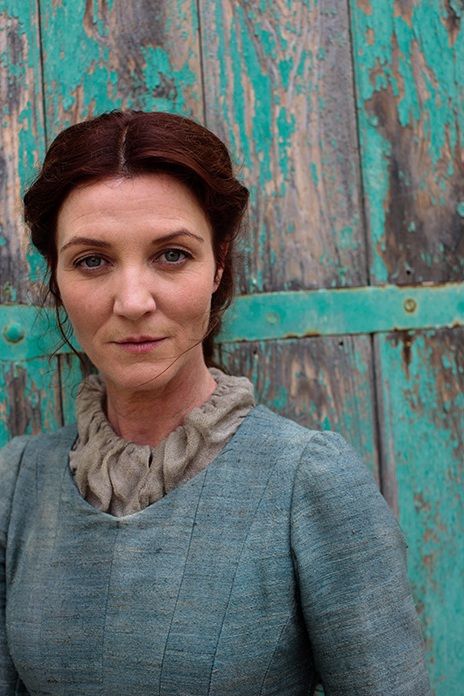 So the front has at least 8 panels, and probably the back too, though I'm going to have to watch Season 1 again & hope for some peeks at her back. Cos I may have to guestimate the opening/closure too. I have some unbleached lawn I can use to make the high-necked chemise. I think the sleeves are longer than the dress sleeves.
I've got 2 dress patterns with a shoulder princess line I can use as a starting point. V9220 I've used before, and I'd have to change the neckline and sleeve length as well as the other changes. 7472 I've not used, but the v-neck is very close to what I need, and is closer in length. I'll need to add a smallish amount of hem volume, but that doesn't worry me.