This morning I finished & hung my second curtain, so it's great to mark that off my UFO list.
Not only that the blackout+thermal lining really does a great job of blocking out the sunlight, yay for next summer.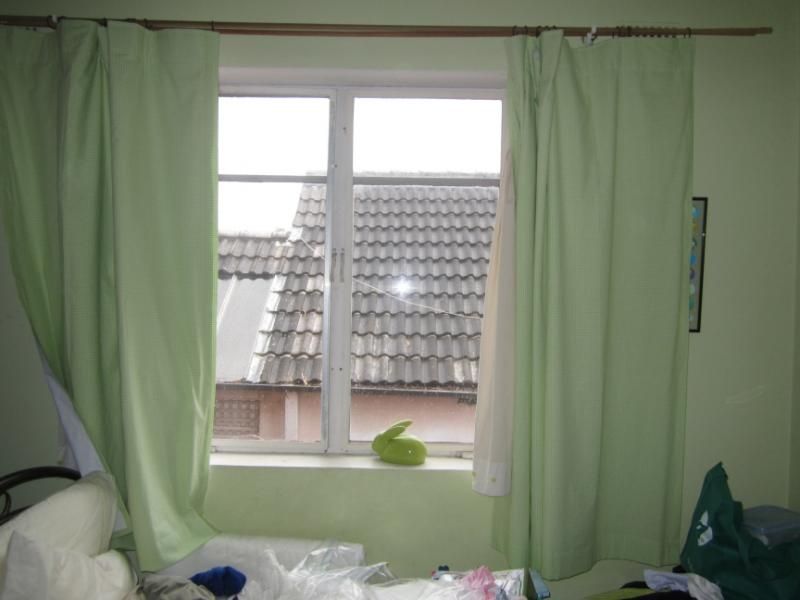 I also need to get my sheers replaced, as this is what happened as I was grabbing them this week. I hadn't washed them this summer as I knew they'd just disintegrate. The replacements will be more sheer, as both spotty & lincrap were out of muslin when I made these.