That is to me they're eye candy. Years ago I bought a job lot of pattens on eBay, to get a specific 1920s/30s dress. In the bundle were these 2 patterns, and a couple others that I couldn't see myself wearing that I've since given away. I love the cover art, as well as the design lines. Sadly as both are sized for a 38" bust they won't fit me even with an FBA.
Somewhere I saw the Simplicity dated to 1949, not sure how accurate that is, and the Advance looks like the same timeframe.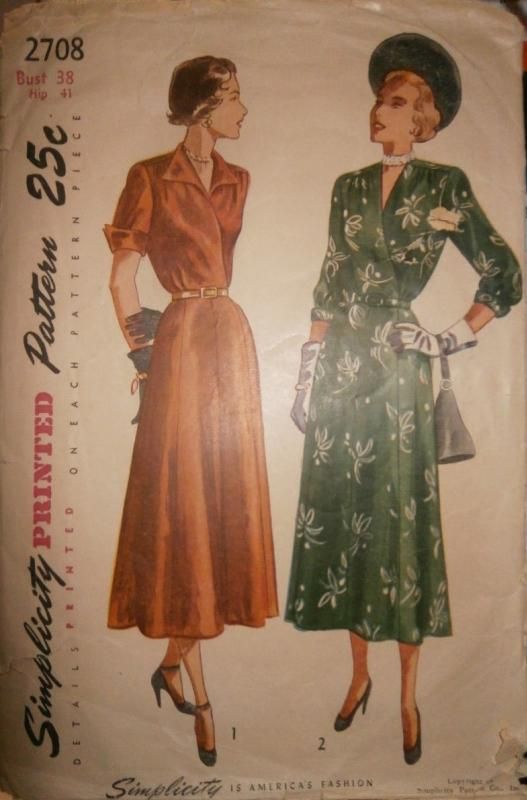 I could grade them to my size & alter, but I might just borrow collars & sleeves and franken pattern with another pattern me-sized.