I thought I'd got a photo of me early in the evening but nope I hadn't, and neither did any of my friends who I thought had taken one. So I've found a less flattering photo from a little later in the evening when I'm not so carefully posed (where is the nice one dagnabbit!).
The skirt is creased cos I didn't get a chance to press it after taking it out of my weekend bag.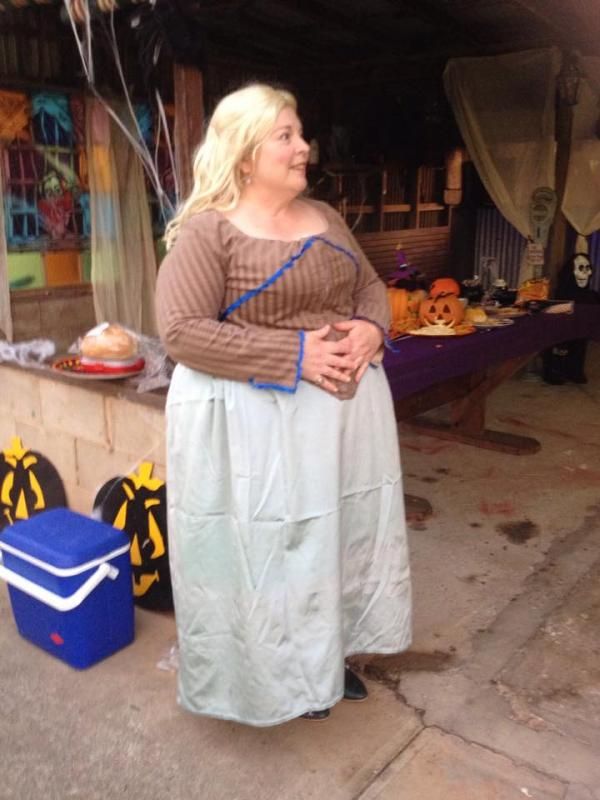 With the retrospectascope these are things I wish I'd done differently:
- not bothered with the hip pads with this costume - they're too much for it.
- not raised the neckline so much. Some, but not as much as I had.
- put a modesty panel behind the hook/eye opening as per the screen version.
- cut the skirt longer & wider. I cut it 3" longer than my archery skirt, but it's still too short.*
* the blessing of buying a 9.5metre length of vintage rayon faille curtain fabric from ebay is that I can completely remake it with minimal cost ie time+thread
What I'm happy with overall it's ok for an
impression
of the costume, not a screen accurate one.
The skirt pattern from NSCT worked really really well. I'm more than happy to pleat the front & gather the back again. So easy to tie 1 set instead of 2. I used grosgrain ribbon cos it was cheap enough and robust enough to use. I'm loving grosgrain ribbon instead of poor quality cotton tape.
And here I am being silly ... again.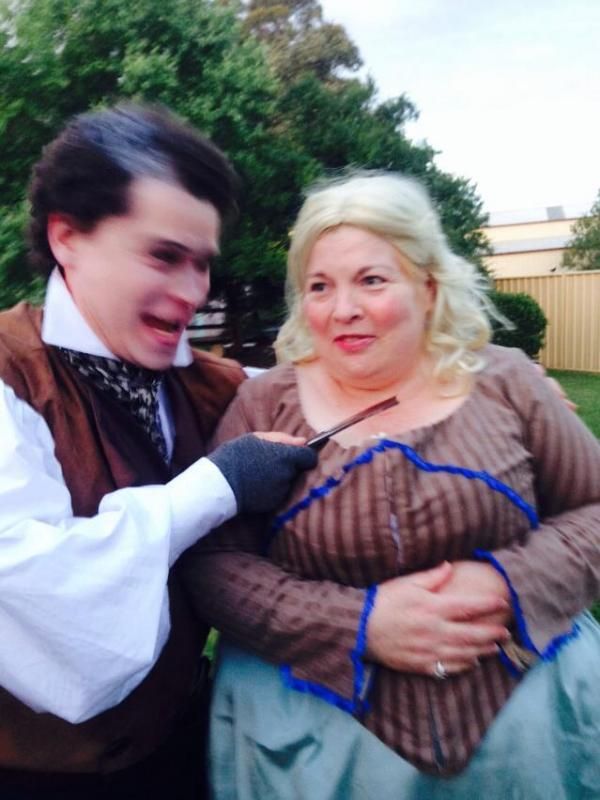 Because I raised the neckline too much, the drawstring at the neckline (attached to lining) is obviously gathered. If the topline was lower, there'd be less gather required.