Yes that is a very bad pun or dad joke, because the jacket in the costume is what we in teh 21st century call a zone front
Underpinnings are first under the needle. From op shop cotton guest towel, to 18th century pockets.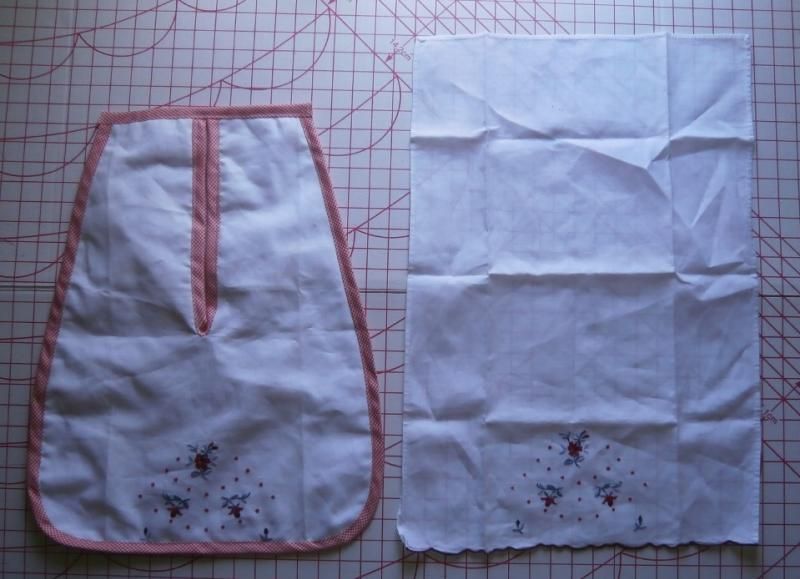 The pocket was made on Saturday (the other can be done if I have enough time) and tonight I finished the hip pads. I used the pattern in the wingeo set ... at least I think it is. It's the set that I made my bum-pad from. This time I used poplin ($1/metre that I still have about 5metres of) with pretty stars on it. Anyone sees the stars that means I'm prancing in my underwear, they shouldn't show through a petticoat and skirt.
Naturally I couldn't just make the pattern up as they are. I read the recent Foundations Revealed article on an extant working class (or not upper) stays with attached hip pads. So I noted that the loop tapes would make the wingeo pads not at waist level but @ 3" below. And the construction in that FR had the padding a coupleish inches below the waist. Yes these would be larger/longer, but I'm a solid lump, unline the woman who wore those stays.
So I pencilled a line at 7cm from the top edge and stuffed them so that only the outer half would be padded. Pinned along the pencil line, trying to keep the top section even & flat.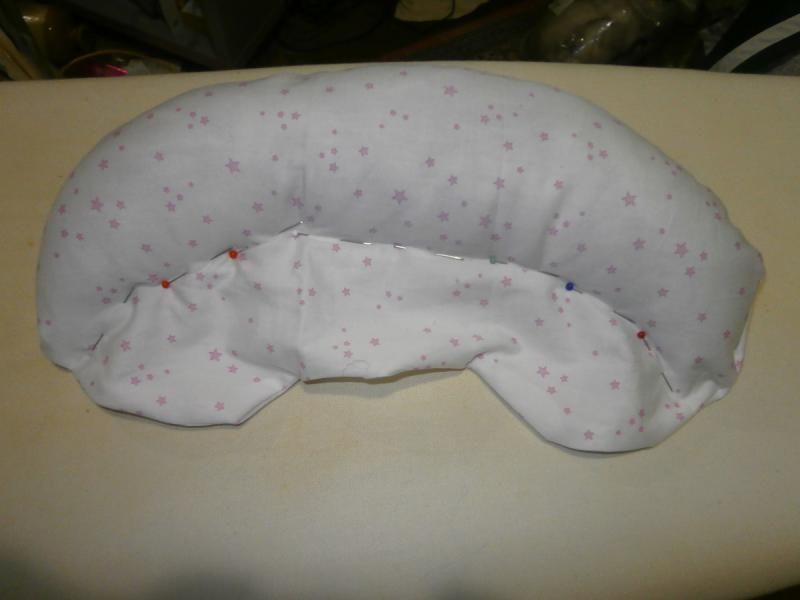 and then I stitched with edge of the foot next to the pins. (what, you didn't expect hand stitching from me did you? foolishness!)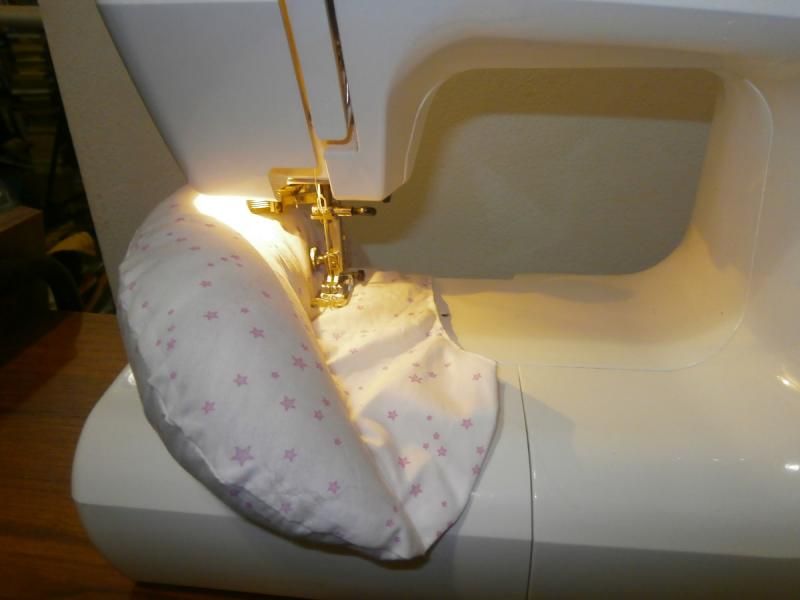 and then stitched another 5mm close to the waist, just in case any stitches pop, and turning in the seam left open for inserting the padding . After taking out the pins I have 2 pads for my hips that will get basted directly to the stays a smidge below my waist.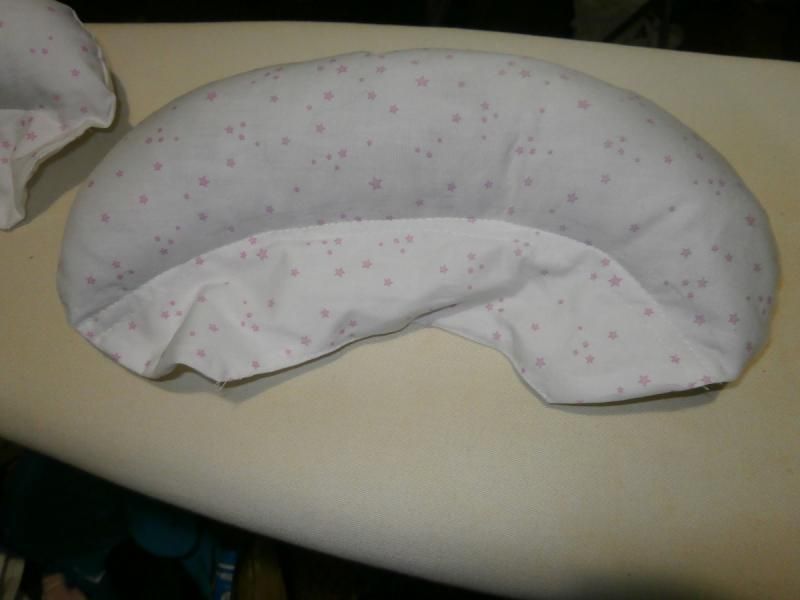 I also got the skirt a quarter done. I'm only using 2 widths of my 120cm (47") wide fabric, simply so that I don't have to cut slits for pockets. it's less than the original ... and she wasn't tiny. I did the maths and her waist is about 33". I got the lengths cut, overlocked the top edge so it doesn't fray. Stitched the side seams, and basted down the openings. I'm going to use the design structure of the NSCT 1793 outfit - not open at the side waist, cos the back half is gathered on tapes. It's kosher, period and just a little bit different. The front edge is bound after the pleats are done which is usual, not so much the back section. But then again it's usually high class clothing that has survived in museums. This method isn't as pleat-pretty but perfectly functional with only 1 set of ties to be done when you dress. quicker!