We started the day with a delicious breakfast, in costume to the bemusement of other cafe patrons who weren't aware of what was happening at the University conference facilities that weekend. Not that we were the only ones in costume.
Here we are in our day gowns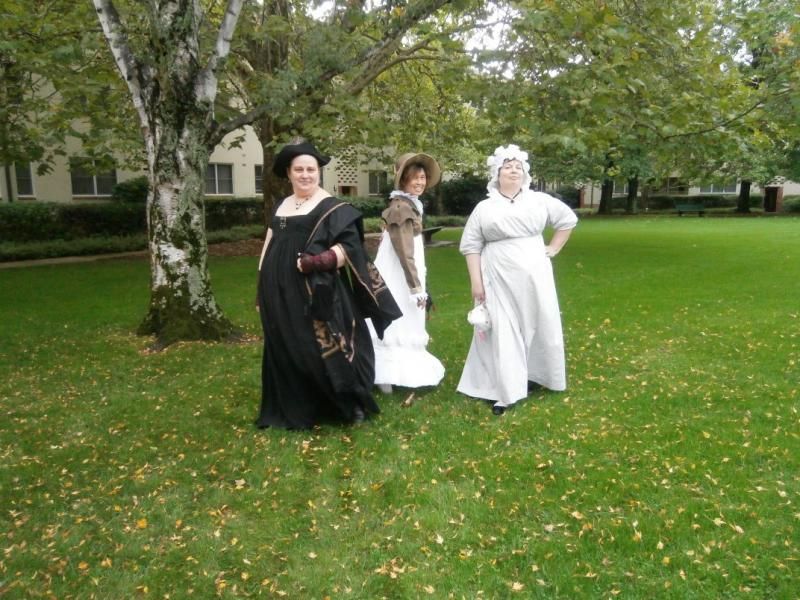 Now I'm not the first person to see the 'wedgie' regency fashion plates and think it was a brilliant thing to emulate, but
Jen
has done her part to make it
'the' action shot of 2014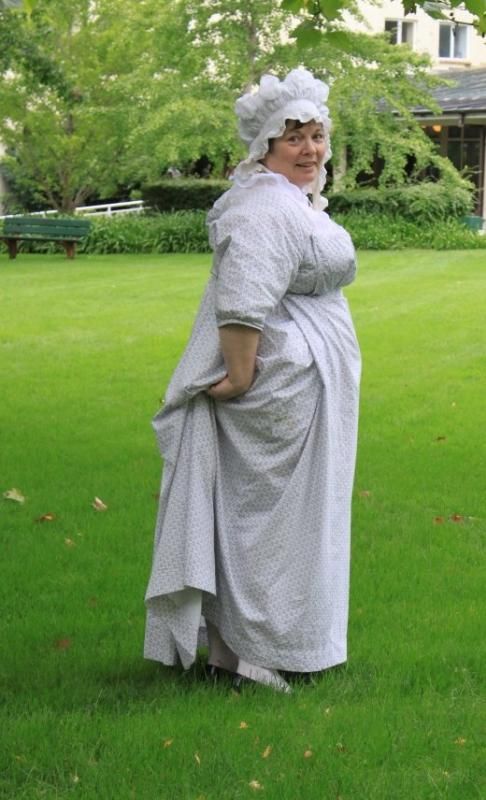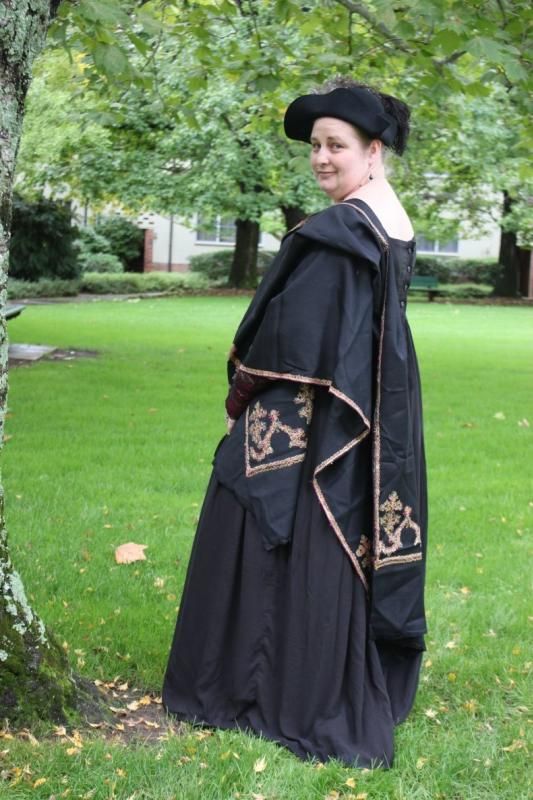 In the morning I went to a workshop on an 1814 walking bonnet. Just in case you don't know my thoughts on hand sewing, this photo may clue you in.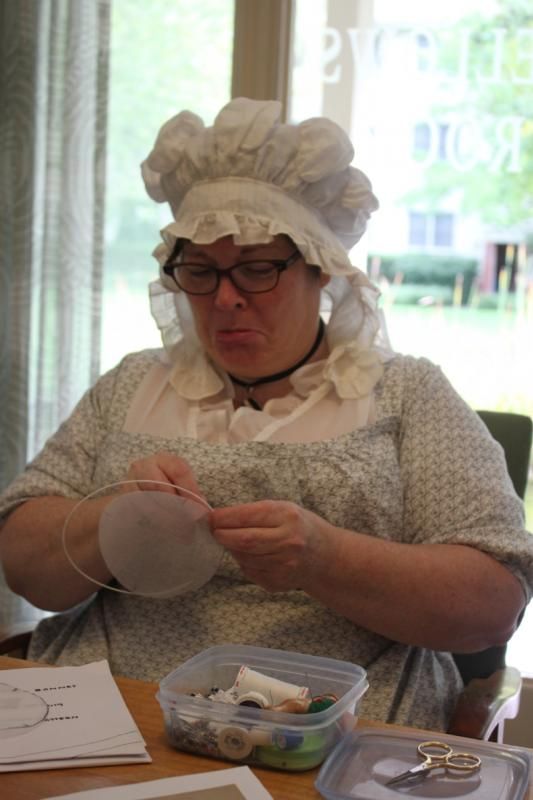 See, I'm wearing a chemisette! I cared so much about having one compared to finishing my shortgown
(MAGAM March project)
and looked at many portraits which featured them. Online collections of extant garments don't have many to see at all, and almost all have a high neckline, but in portraits there's more variety. Mine's inspired by
this one on pinterest
, but I didn't pleat the ruffle - though I did go to a class on mushroom pleated frills. I used the edge of the cotton organdy as it's crisp and clean.
Contrasting back to our suite where I spent happier time sewing that & the next day.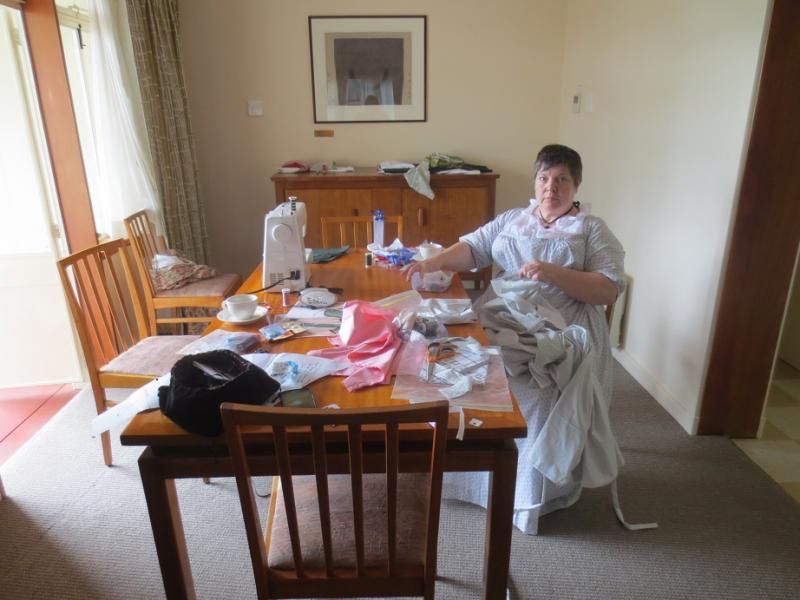 The grounds were lovely, so I wasn't the only one trying for photos of the fish and counting how many dinner sized there were ... we had an equipped kitchen!