Friday evening was a re-wear event, wearing my green silk evening gown from a couple of years ago with the green silk toque hat I made for a friends formal dinner later in 2012.
I didn't get many, if any, "nice" photos of me as I may have become rather silly that evening. Starting with wedgie shots - my friends went along with the pose though they hadn't heard of the Regency Ladies Wedgie Society.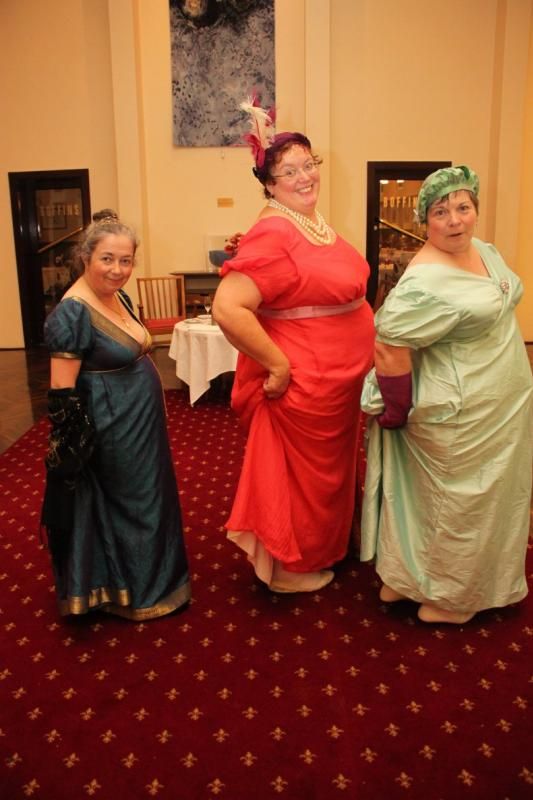 and then
and I may have commenced shennanigans of the Godzilla re-enactment variety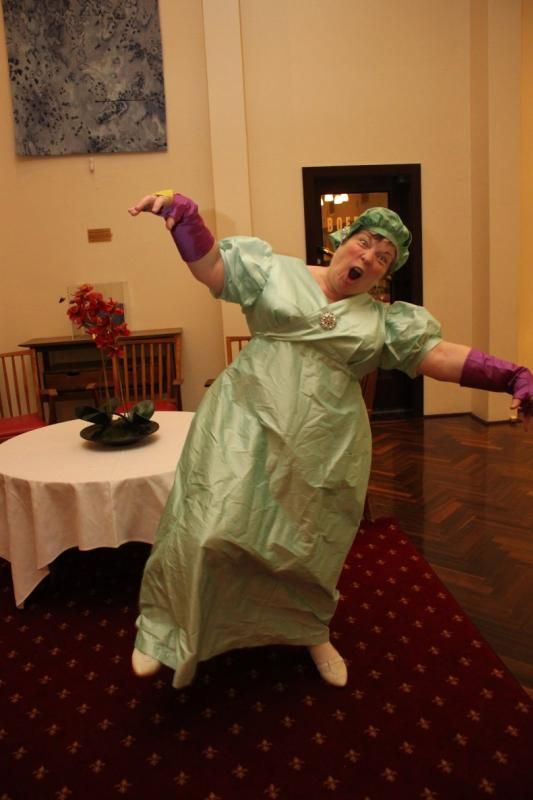 and then a zombie outbreak afflicted proceedings. The carnage was dreadful to behold, while only metres away a formal night's entertainment continued blithely and carelessly.