I've not posted as I seemed to spend so much time doing things while on holiday and not so much posting or reading of my fave blogs. Anyways, this post is more about my finished costumes and less about what I did on hols with my friends.
I got a regency sacque hat hand sewn (I know, me hand sewing!) for a heritage ball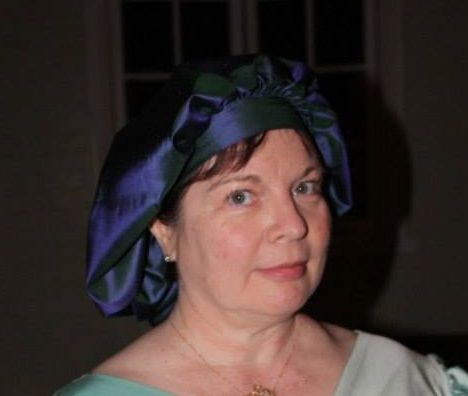 And then I made my steampunk bloomer costume, using 9.5m of stash fabric. hurrah! I'm pretty happy with it, using the
Past Patterns bloomer pattern
for the skirt & bloomers, and
Truly Victorian 1859 pagoda bodice
for the top. I need more accessories, and to make a corded petticoat to poof out the skirt as that's the look I'm after. I just didn't have time to sew it.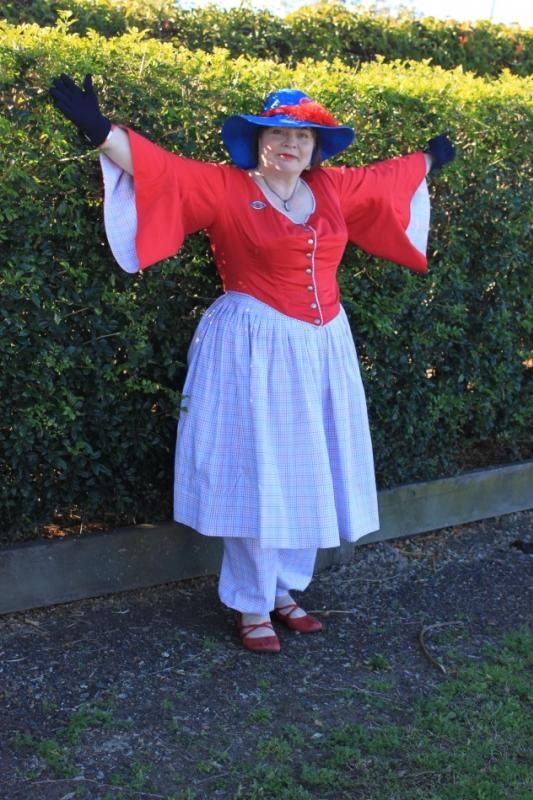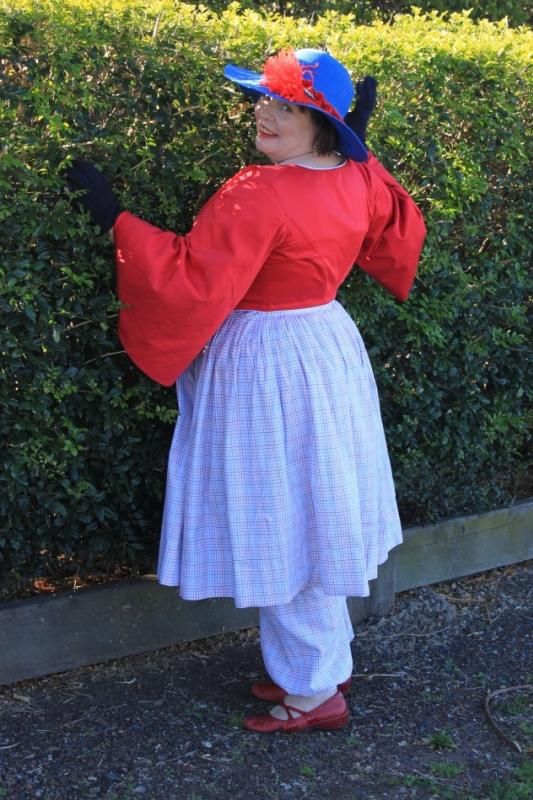 And then in crazy sewing marathon til 2.30am I cut and sewed my steampunk regency dress, again I've hat, parasol and other accessories in mind to make for it too.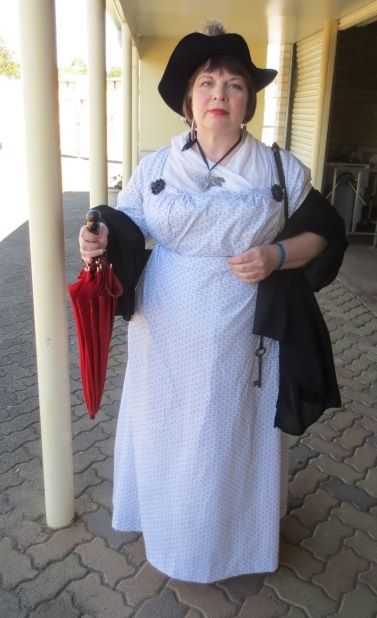 Given I do grog & green selling with my napoleonic group, we decided the key is to the rum cupboard.