Probably not the first time it occurred to me, but early last year when I caught the train to Canberra I thought how useful a custom made pillow tote would be. I have a spendy pillow which I hate to leave at home, but equally clutching a pillow in changeable weather to/from a train or bus station has some drawbacks. So with only the purchase of polyester webbing and grosgrain ribbon required, I made myself a tote with stash fabrics.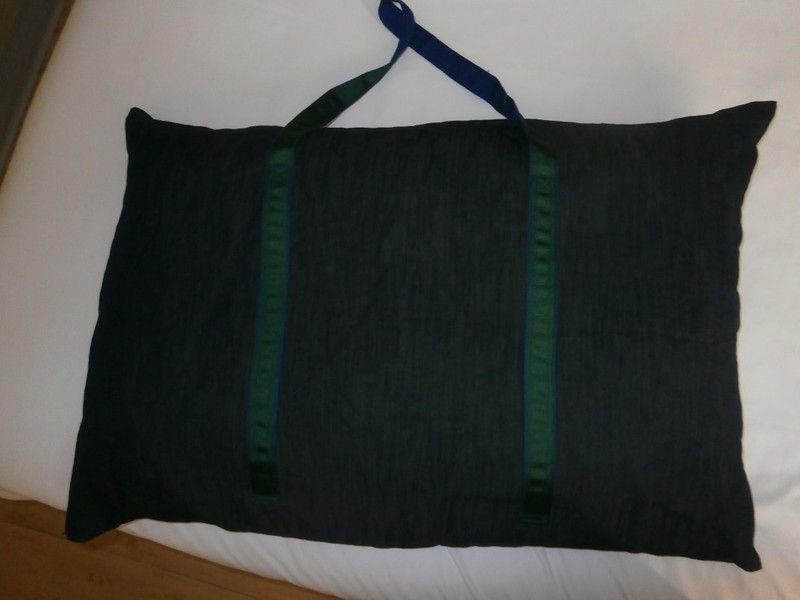 I ball parked the size, and it could be reduced a little in height. I used a lightweight but crisp denim that is lime green warp and navy weft, unlike most denim which is white and navy. I knew I wanted polyster webbing - easier to dry than cotton - but neither navy nor green was right with this fabric, so I chose a navy webbing and a green grosgrain ribbon. The ribbon was slightly narrower than the webbing so I eyeballed it in the centre and topstitched them together. Then I edgestitched the green ribbon when I applied the handles. I didn't get it exactly even, but it's only fair to say that I was chanting "it's a quick & dirty project" as I ignored the worst of the sometimes imperfectly centred green. It's a pillow tote, and made from scratch in just over an hour including cutting out.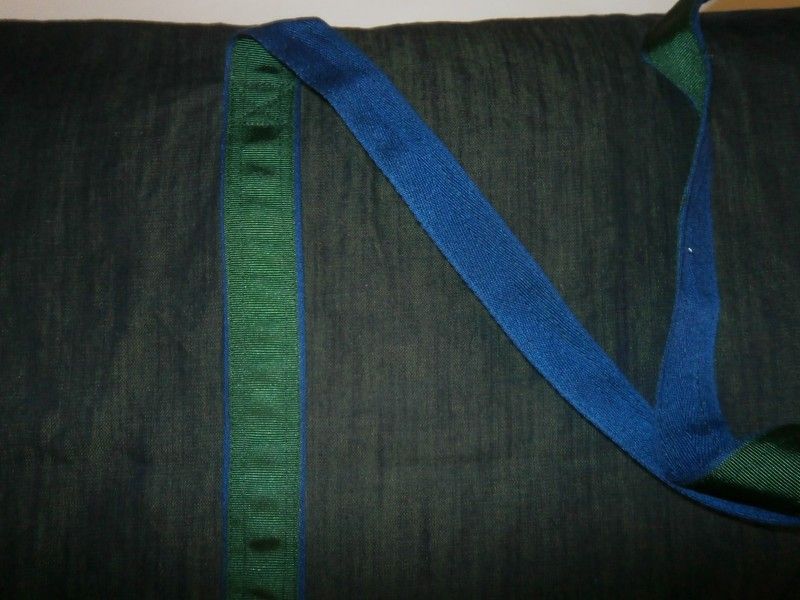 I put the zip on the side not the top, and the zip pull closing at the bottom edge. It seemed the smarter choice at the time, and as I was sick with a respiratory virus turning to bronchitis, well I can safely claim a lack of oxygen to the brain. ;)
This tote itself is intentionally NOT waterproof - easier to launder and dry if it gets grubby during travel. However I used some waterproof fabric from a make-your-own-kite kit that I was given before 2008 and have never used to make a vibrant yellow waterproof pillow case.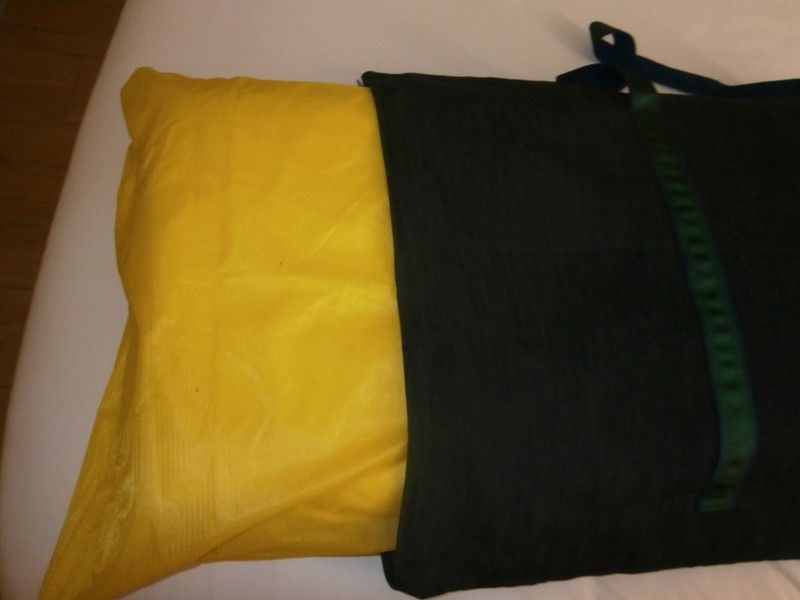 It's great to use, and easy to carry, and I can even put my pjs in the waterproof pillowcase with the pillow if I need to. So happy that I finally got this made, even if it's been a long time in the cerebral cortex.