Only the binding and casing had to be bought so far and part of me wishes I'd waited til I got home & checked the stash for cotton prussian tape. Though it's heavier than I know is available in Japan - a herringbone cotton "Damask Tape" that I have from a fashion designer who's business closed. The Damask Tape isn't wide enough for this task. From stash, I've used coutil, busk and some of the steels and I have a choice of white lacing cord too. So that's great.
Tomorrow I'll go & buy a list of the steels I need to finish it. So here's so far - it only needs the steels inserted - am measuring & counting them right now. Hmm maybe I should give it a steam press before I insert the steels.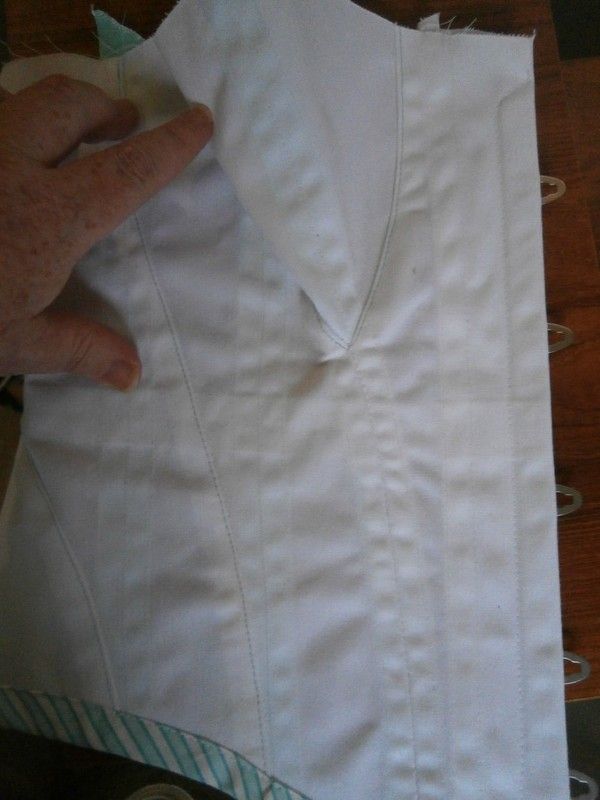 I really do like the bias binding. Thanking the now retired quilt binding person who produced so many delightful ones to choose from.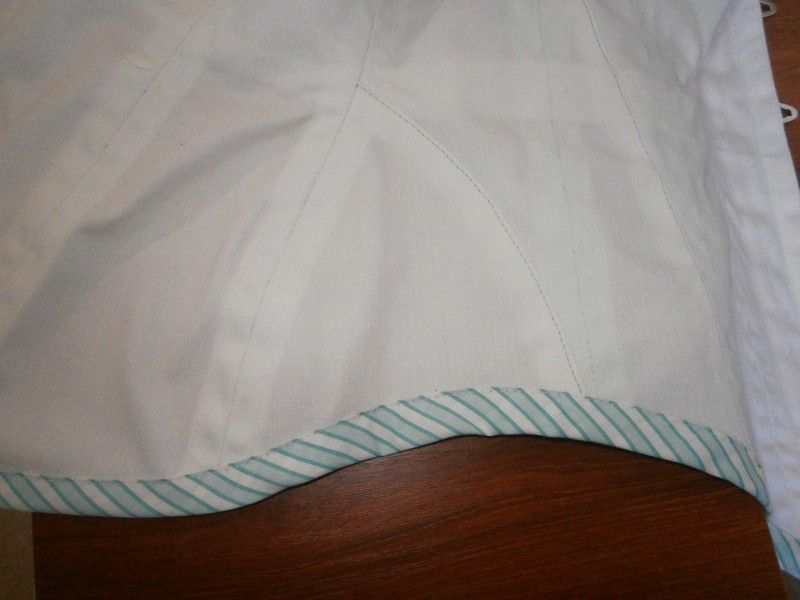 I've recently been diagnosed with non-anaemic iron deficiency and I just run out of energy far too quickly. Still hopefully it'll resolve itself easily.