I did one change to the original pattern/instructionss. When I've worn the black one I find the steels at underarm and towards teh bust dig into my arm, so I thought about the corsets with horizontal bones/cordning on the upper side edge. It works! I'm not getting stabby stabby! They're 2xshort 6mm wide flats, and covers side seam to the bust gusset seam.
The nylon lace is stitched in at the same time as the binding, and it covers the horizontals quite nicely.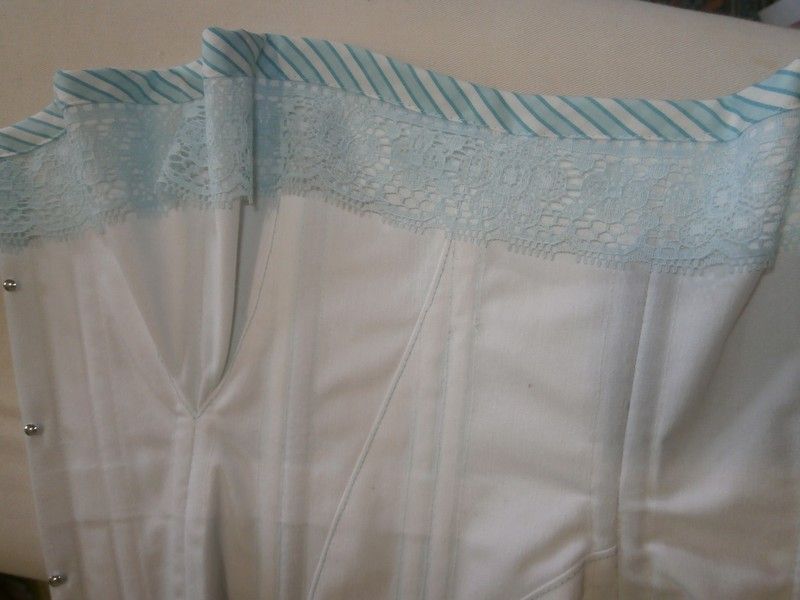 It's so comfortable to wear, and I'll get a decent photo on the weekend, I hope.