The bobbin ran out of thread so instead of instantly re-filling and stitching I ran away from the machine.
I'm probably going to find out why grosgrain ribbing isn't a good choice for corset boning cases, but meh it was there and it was cheap. Instead of basting i pinned it. A LOT. first I folded it in half and finger pressed it so I could see the middle as it's double boned with 6mm, not wider steels.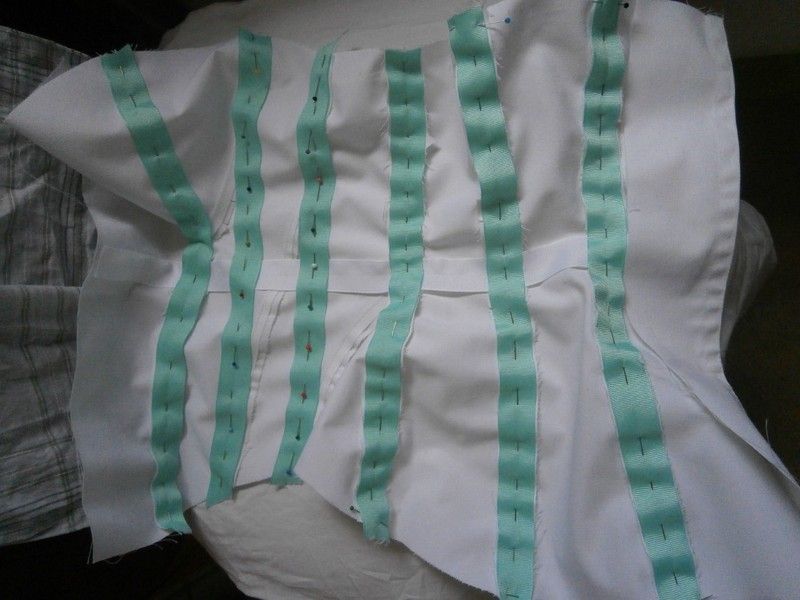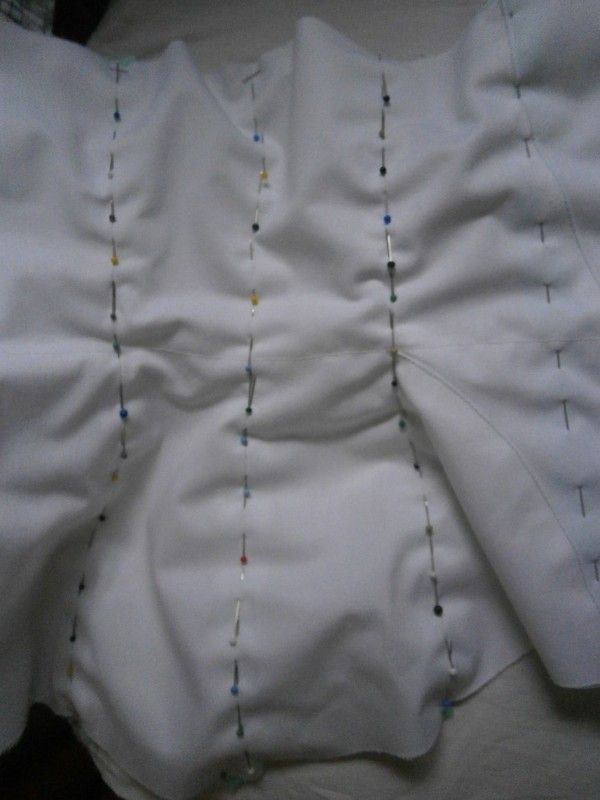 Then I started stitching - was in early days of the either-side-of-centre stitching when it ran out.
And as you can see I can't bring myself to use plain white for everything. the waist tape is, but the casings aren't, Neither is the pure cotton bias binding I got for top & bottom edges, along with some nylon type lace which I'd normally avoid like the plague but it's quick and cheap and so is this corset. The coutil wasn't even listed in my stash catalogue. Oopsie!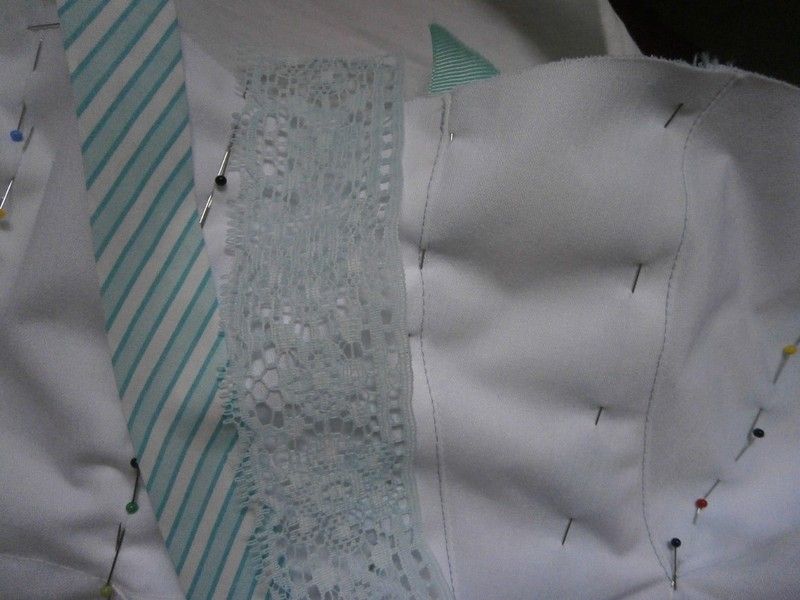 As you may have noticed, I love stripes.