Thankfully I made few mistakes sewing this as it's a pattern I've used a lot before, however the external facing is uneven. Though I can't be too upset as it's sleepwear, not something I'll be seen wearing on the street. Flat fell seams make it comfy, modelled with socks on my feet as I forgot to pack my slippers (pet minding for friends).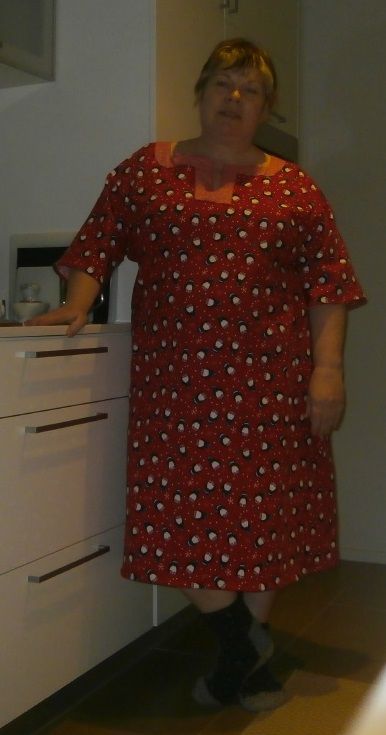 I'm glad to have got another
MAGAM
challenge complete (missed one or 2 this year).
I have to admit that my stashbusting hasn't been helped by this garment, as I came home with another length for a winter nightie. This time it's robots!